Projects win recognition from Academy for Sports Dentistry
Published: July 20, 2017 by Rhonda Whitmeyer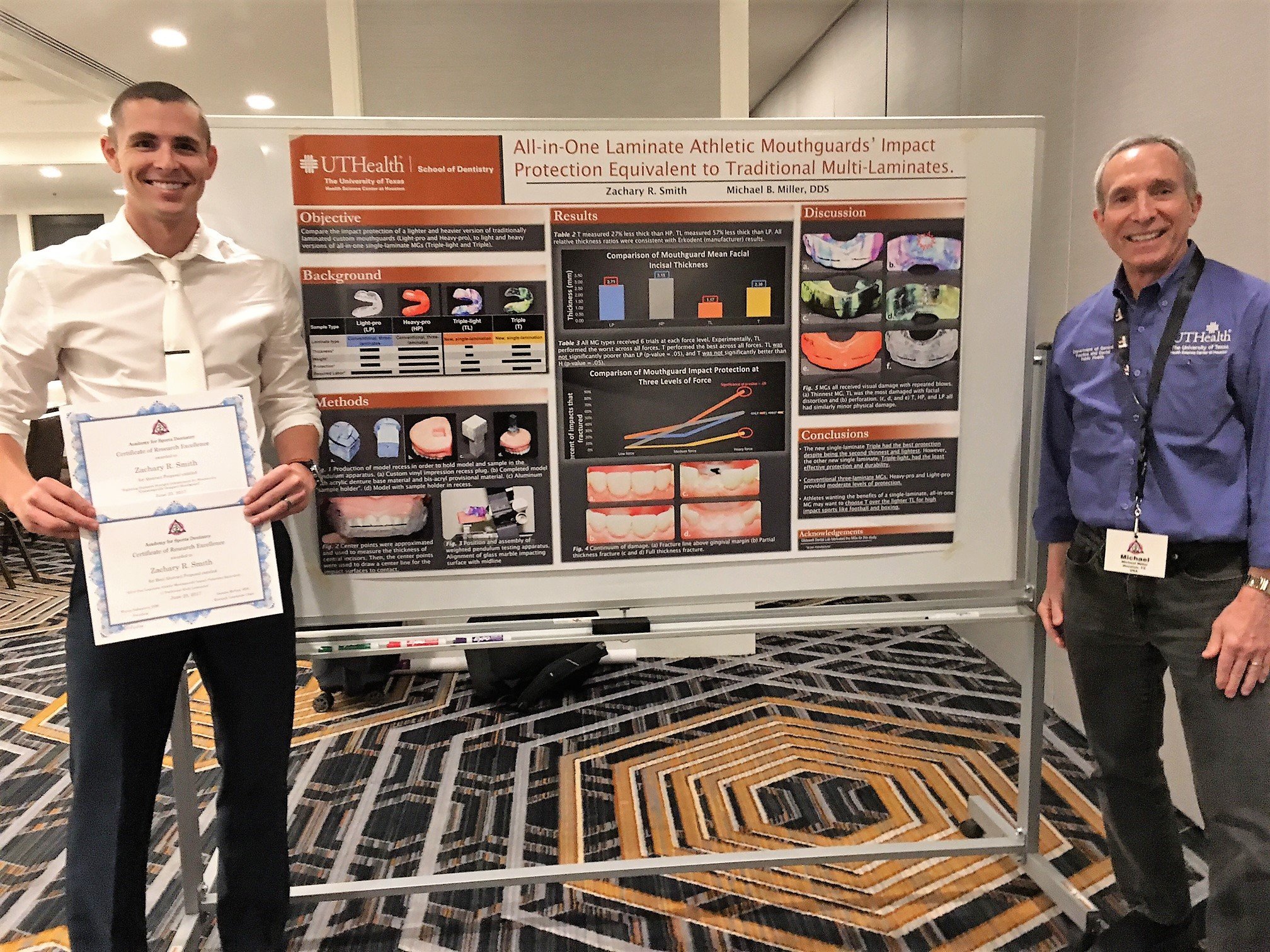 Zachary R. Smith, a dental student at UTHealth School of Dentistry at Houston, won two awards in research competition at the Academy for Sports Dentistry's 2017 Symposium in San Francisco after entering research projects done over the last two summers at UTSD with his mentor, Clinical Associate Professor Michael B. Miller, DDS.
Smith won Best Abstract for "All-in-One Laminate Athletic Mouthguards' Impact Protection Equivalent to Traditional Multi-Laminates, " while another project, "Exploring Explosive Strength Enhancement for Wearers of a Kinesiologically Designed Mouthguard," tied for second place.
Prizes included registration to the symposium, a $500 travel allowance and a $250 cash award. Smith previously received a student research grant from the Houston Chapter, American Association for Dental Research.