UT honors Dr. Quock as leader in health science education
Published: February 26, 2018 by Rhonda Whitmeyer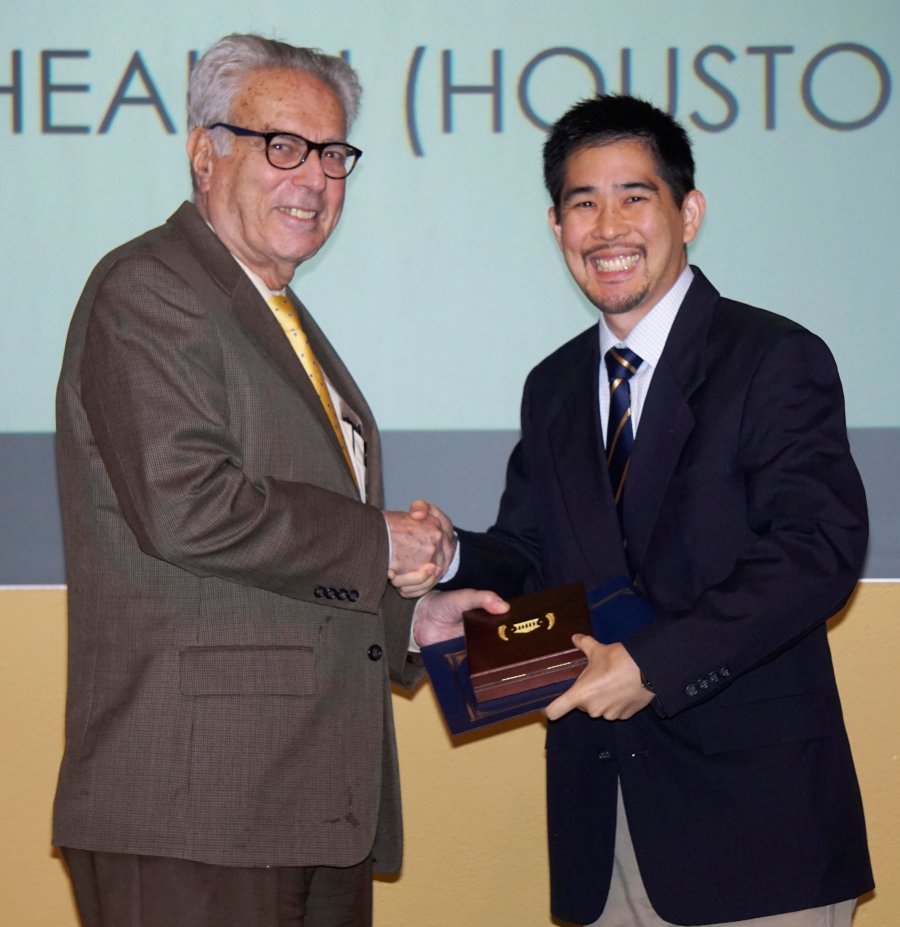 Professor Ryan Quock, DDS, has been inducted into The University of Texas Kenneth I. Shine, MD Academy of Health Science Education. The academy recognizes outstanding scholars and leaders in education from throughout UT System's seven health science centers.
Of the 14 inductees, Quock was the only one from a dental school, but he was one of three from UTHealth Houston. Joining him were Eugene Toy, MD, of McGovern Medical School and Herbert Dupont, MD, of the School of Public Health.
Quock is a 2005 alumnus of the School of Dentistry and is currently serving as interim chair of the Department of Restorative Dentistry and Prosthodontics. Other academy members from UTSD include Dean John Valenza, DDS; Associate Dean for Research Jacqueline Hecht, PhD; former Dean Catherine Flaitz, DDS, MS; Professor John McMahon, PhD; Professor Emerita Paula O'Neill, EdD; and former Associate Dean Leslie Roeder, DDS, MS.
Kenneth Shine is a former executive vice chancellor for health affairs at UT System. During his tenure, he noted the absence of a prestigious health education academy and was instrumental in its founding in 2005.