Dr. Quock wins UT Regents' Outstanding Teaching Award
The 27 honorees to receive $25,000 each
Published: June 22, 2018 by Rhonda Whitmeyer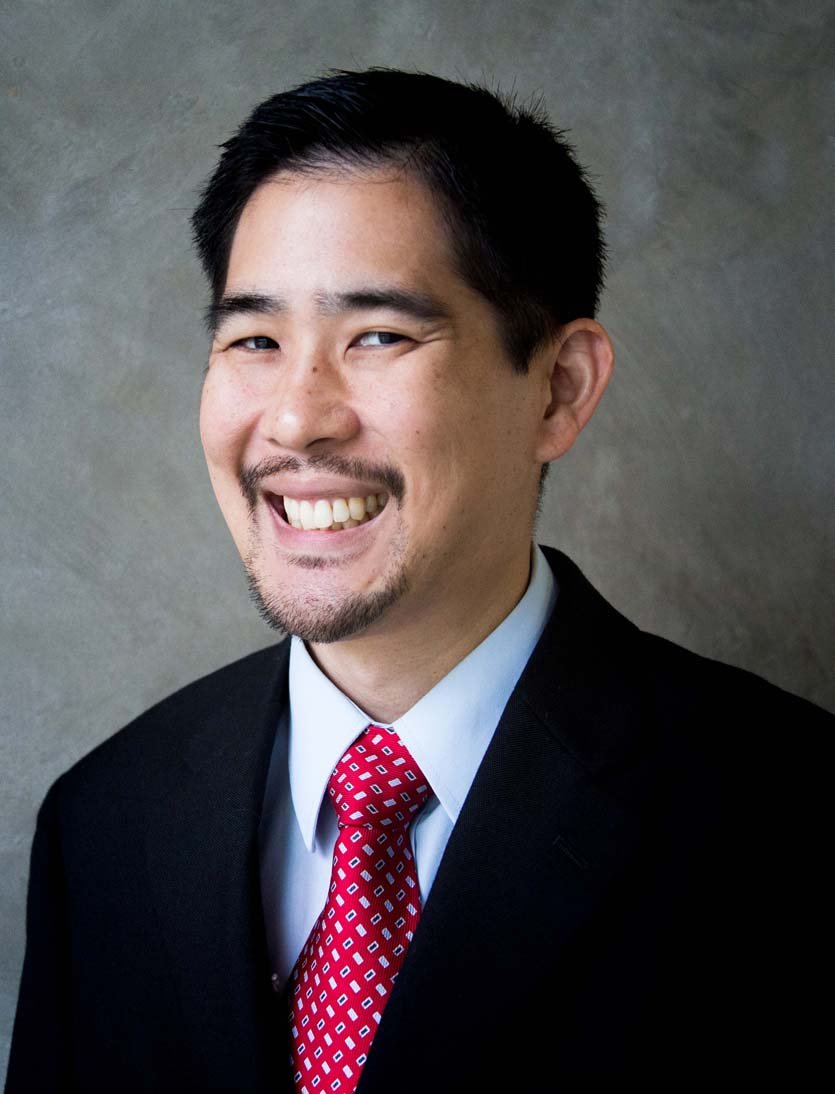 Distinguished Teaching Professor Ryan Quock, DDS, of UTHealth School of Dentistry at Houston is among 27 faculty members from The University of Texas System's 14 health and academic institutions who have been named recipients of the 2018 UT Regents' Outstanding Teaching Award. They each will receive $25,000 in recognition of their commitment to student success.
Quock and Susan Ruppert, PhD, RN of the School of Nursing are the only two awardees from UTHealth Houston. A 2005 graduate of the School of Dentistry, he is currently serving as interim chair of the Department of Restorative Dentistry and Prosthodontics.
"Please join me in congratulating Drs. Ryan Quock and Susan Ruppert on these well-deserved awards, which recognize their commitment to our students and to the future of health care," said Giuseppe N. Colasurdo, MD, UTHealth president and Alkek-Williams Distinguished Chair. "These two outstanding leaders exemplify excellence in academic health sciences, and it is an honor to count them among the UTHealth family."
The Regents' Outstanding Teaching Awards are among the largest in the nation for rewarding outstanding faculty performance. Over the last decade, Regents have awarded more than $19 million to 700 UT educators for delivering the highest quality of instruction in the classroom, lab, field and online.
Nominees undergo a series of rigorous evaluations by students, peer faculty and external reviewers. The review panels consider a range of activities and criteria in their evaluations of a candidate's teaching performance, including classroom expertise, curricula quality, innovative course development and student learning outcomes.
"We are indebted to these educators who exemplify great teaching on every level," said Board of Regents Chairman Sara Martinez Tucker. "These are educators, researchers and health care professionals who – no matter how long they've been teaching – never stop thinking about new and innovative ways to enhance the learning experience."
Recipients of the 2018 Regents' Outstanding Teaching Awards will be recognized Aug. 9 at a reception held in conjunction with the Board of Regents meeting in Austin.
The complete list of awardees for 2018 includes:
Health institutions
Ryan Quock, UTHealth Houston
Susan Ruppert, UTHealth Houston
James de Lemos, UT Southwestern
Dorothy Sendelbach, UT Southwestern
Yolanda Davila, UT Medical Branch
Victor Sierpina, UT Medical Branch
Robert Esterl, Jr., UT Health San Antonio
Ellen Kraig, UT Health San Antonio
Russell Broaddus, UT MD Anderson
Pierre McCrea, UT MD Anderson
Amy Tvinnerein, UT Health Science Center at Tyler
Academic institutions
Frank Foss, UT Arlington
Regina Urban, UT Arlington
Erika Bsumek, UT Austin
Mark Daniels, UT Austin
Gregg Dieckmann, UT Dallas
Peter Ingrao, UT Dallas
Giulio Francia, UT El Paso
Irma Montelongo, UT El Paso
Maria Avalos, UT Permian Basin
Kurt Verlei, UT Permian Basin
Dagoberto Ramirez, UT Rio Grande Valley
Cory Wimberly, UT Rio Grande Valley
Jackie Cuevas, UT San Antonio
Jennifer Dilley, UT San Antonio
Kerrie Ambort-Clark, UT Tyler
Sean Butler, UT Tyler