Connie Dieringer awarded Golden Ribbon Grant
Published: June 04, 2019 by Lauren Moran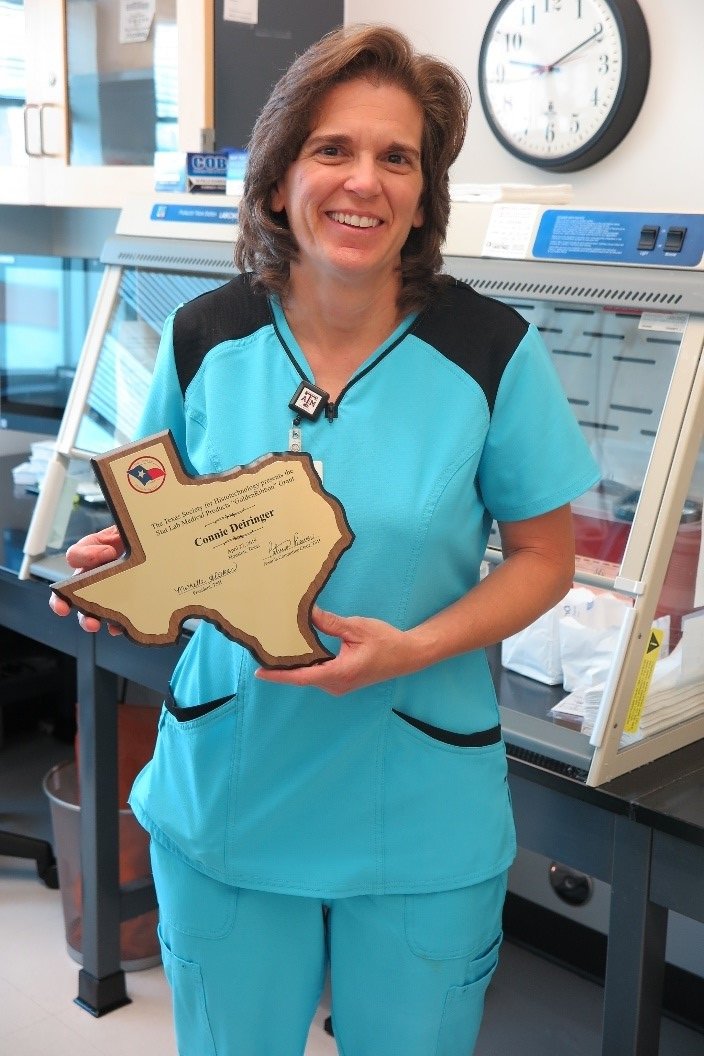 Chief Histologist Connie Dieringer of the Department of Diagnostic and Biomedical Sciences has won the Stat Lab Medical Products Inc. Golden Ribbon Grant. The award, given by the Texas Society for Histotechnology, recognizes histologists for dedication and exemplary service.
"I was completely shocked. It feels really nice to be recognized," Dieringer said, adding that being nominated by a peer she looks up to made the recognition even more meaningful.
Dieringer holds a bachelor of science degree from Texas A&M University and earned her histotechnology credentials from the MD Anderson School of Health Sciences in 2006. She is currently celebrating her fourth year with UTHealth School of Dentistry at Houston.
×