2019 STAR Awards: Garrett's 50 years of service top them all
Published: August 19, 2019 by Rhonda Whitmeyer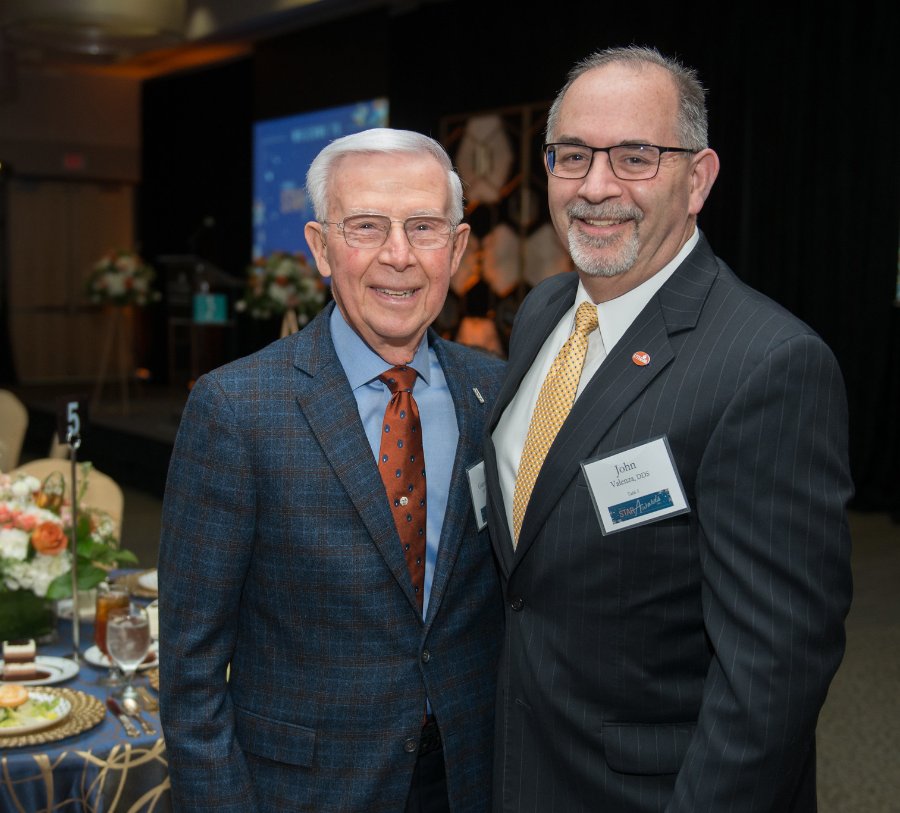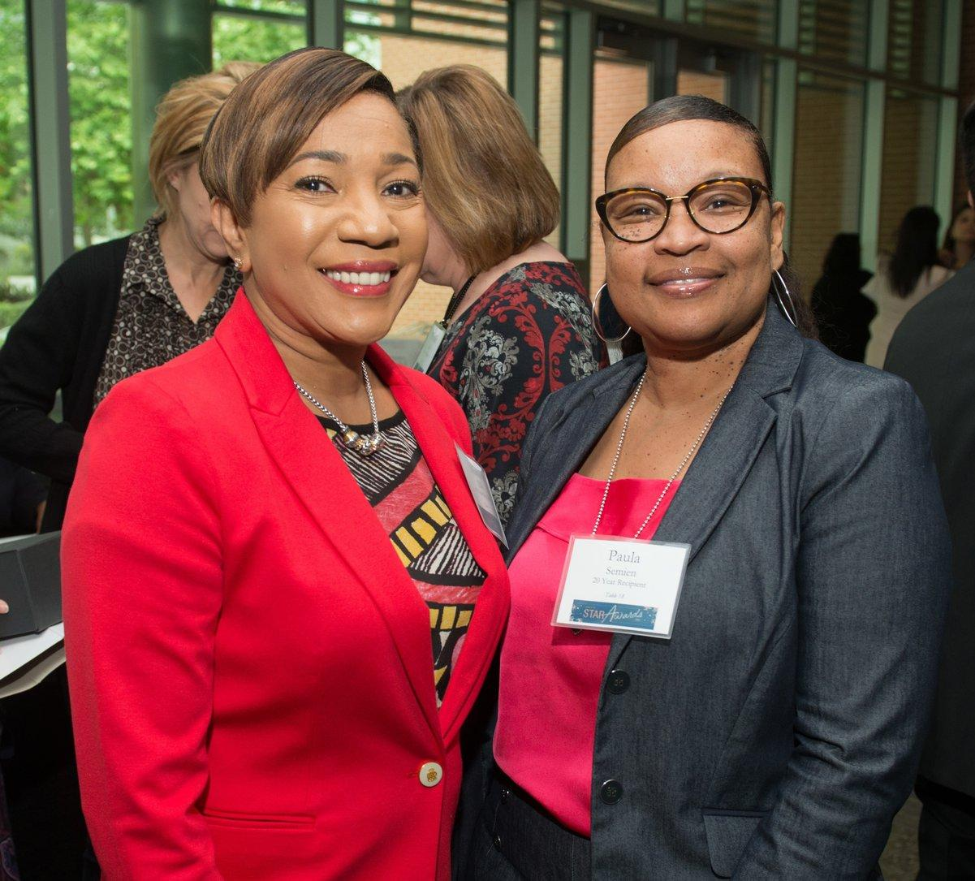 Leadership and length of service are cause for celebration at The University of Texas Health Science Center at Houston (UTHealth), where the annual STAR Awards have become a tradition honoring both faculty and staff.
At a special luncheon earlier this year for STAR honorees, those celebrating 35, 40, 45, and — for the first time — 50 years of service were called individually to the front of the room to have a photo taken with UTHealth's senior leadership, including President Giuseppe Colasurdo, MD; Chief Operating Officer and Senior Vice President Kevin Dillon, MBA, CPA; and Michael Blackburn, PhD, executive vice president and chief academic officer.
This year, Fred Garrett, DDS, MS, of the Department of Orthodontics became the first individual recognized for 50 years of service. Arthur Jeske, PhD, DMD, of the Dean's Office was honored for 40 years. Recognized for 35 years of service were Elma Gallardo of Clinical Services, Mamie Ellis of Endodontics, Deborah Franklin, DDS, of General Practice and Dental Public Health, and John Corbett, DDS, MS, of Orthodontics.
In all, the 2019 STAR Awards ceremony honored 56 employees from the School of Dentistry. Those with five to 15 years of service were invited to a reception, while the luncheon honored those who have been with UTHealth for 20 years or more.
UTHealth's Office of the President and Office of Human Resources host the STAR Awards with assistance from the Offices of Development, Public Affairs, and Human Resources.