5th Annual DEI Week held at School of Dentistry
Published: January 23, 2023 by Kyle Rogers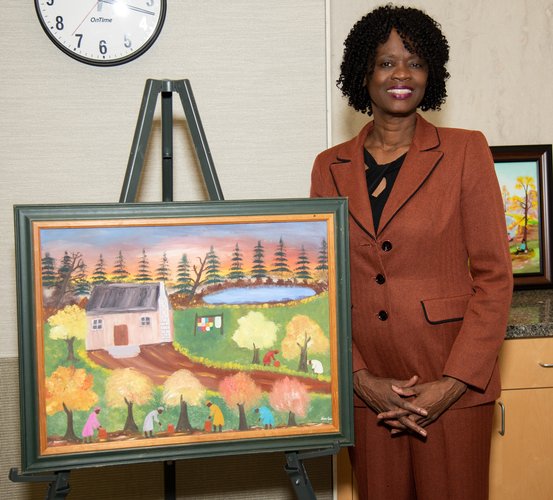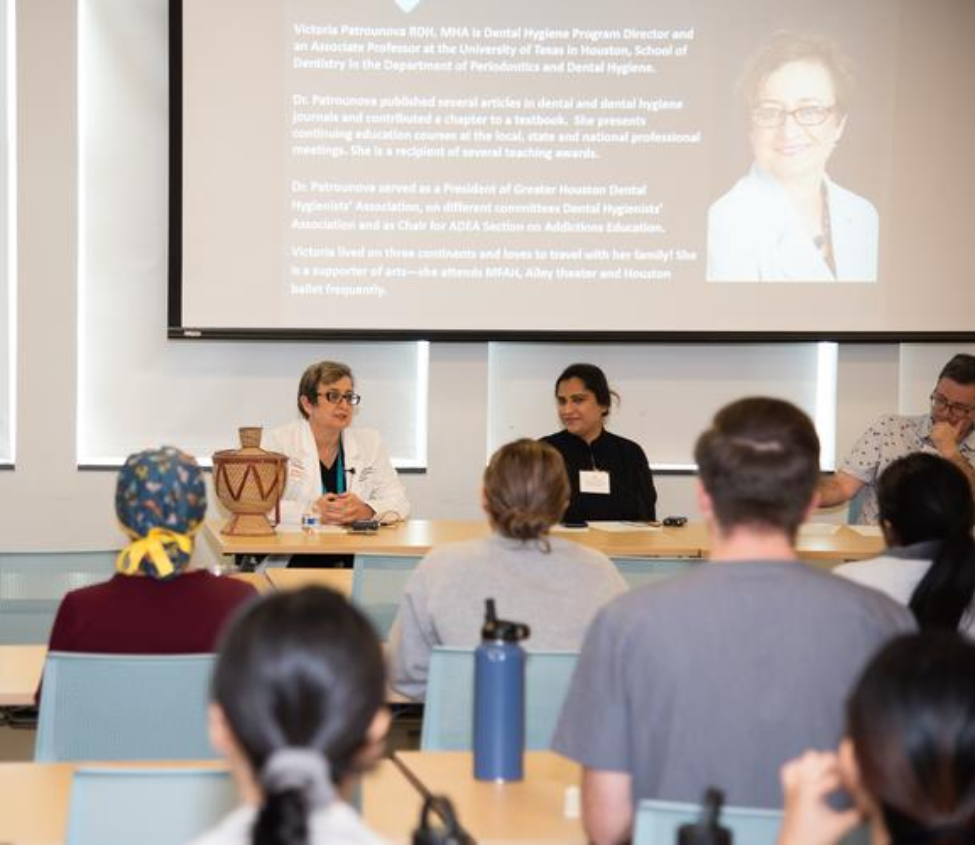 The 5th Annual Diversity, Equity, and Inclusion Week returned in person at UTHealth Houston School of Dentistry in January.
Held Jan. 17-20 with lunch-hour events each day, this year's theme was "Celebrating Our Diversity." The annual event coincides with Martin Luther King Jr. Day. Photos are available at Go.uth.edu/Flickr.
Jan. 17 | Artistic Expressions Exhibit and Talent Show

Highlighted the talents and creative skills of individuals within the School of Dentistry community, as well as art from world-renowned, primitive folk artists
Paintings, sculptures, and sketches were on display in the Denton A. Cooley, MD and Ralph C. Cooley, DDS University Life Center
Talent show performances featured henna tattoo application, mariachi music, a recorded jazz performance, and a slideshow of self-captured photography
Jan. 18 | "My Journey to Becoming a Dancing Scientist"

Keynote presentation delivered remotely by Nikki Delk, PhD, associate professor of biological sciences with the School of Natural Sciences and Mathematics at The University of Texas at Dallas
Delk highlighted her "unconventional journey" from a mathematics major to serving in the U.S. Air Force to becoming a biomedical scientist
Crowdfunded and held an art auction to raise funds for her laboratory, which later inspired her to enter her own pieces into competition
Her initiative, "Arts for Sciences," funds outreach activities
Audience enjoyed an international-themed potluck luncheon, in which attendees were encouraged to bring a dish from their respective country of origin
Jan. 19 | GHDS Diversity and Inclusion Student Luncheon

"Celebrating our Diversity and our Diverse Talents," an interactive panel discussion open to all School of Dentistry students and faculty
Topics discussed , among others, included what diversity and inclusion means to you and the initiatives you have been a part of; how to retain your holistic self and express diversity talents while being engaged in dentistry; what you wish you knew as a dental student; and what advice to current dental and dental hygiene students
Panelists: Zane Haider, DMD, MS, of Spring, Texas; Insiya Hussain, DDS, adjunct assistant professor; and Victoria Patrounova RDH, MHA, dental hygiene program director
Moderator: Maria Loza, DMD, MS, chair of the Department of Restorative Dentistry and Prosthodontics
Hosted by the Diversity and Inclusion Committee of the Greater Houston Dental Society
Jan. 20 | Cultural Fashion Show

Models from the School of Dentistry community walked the runway sporting traditional garments of their respective country of origin
Fashion lineup featured an áo dài dress (Southern Vietnam) bindalli wedding dress (Turkey), huipil dress (Mexico), kurta (India), saree (Sri Lanka), shalwar kurta (Karachi, Pakistan), and multiples styles of Cameroon (Africa)
Additional modeled attire featured cowgirl/western wear, business attire (Monday-Thursday), and business casual (Friday)
In conjunction with DEI Week, the School of Dentistry will hold a community outreach activity with a diversity component later in the spring.
DEI Week was organized by the Diversity, Equity, Inclusion, and Wellness Council and sponsored by the Office of the Dean and the Office of Professional Development and Faculty Affairs.