After-Hour Power Hour nurtures fourth-year dental students
Published: November 15, 2019 by Bradi Zapata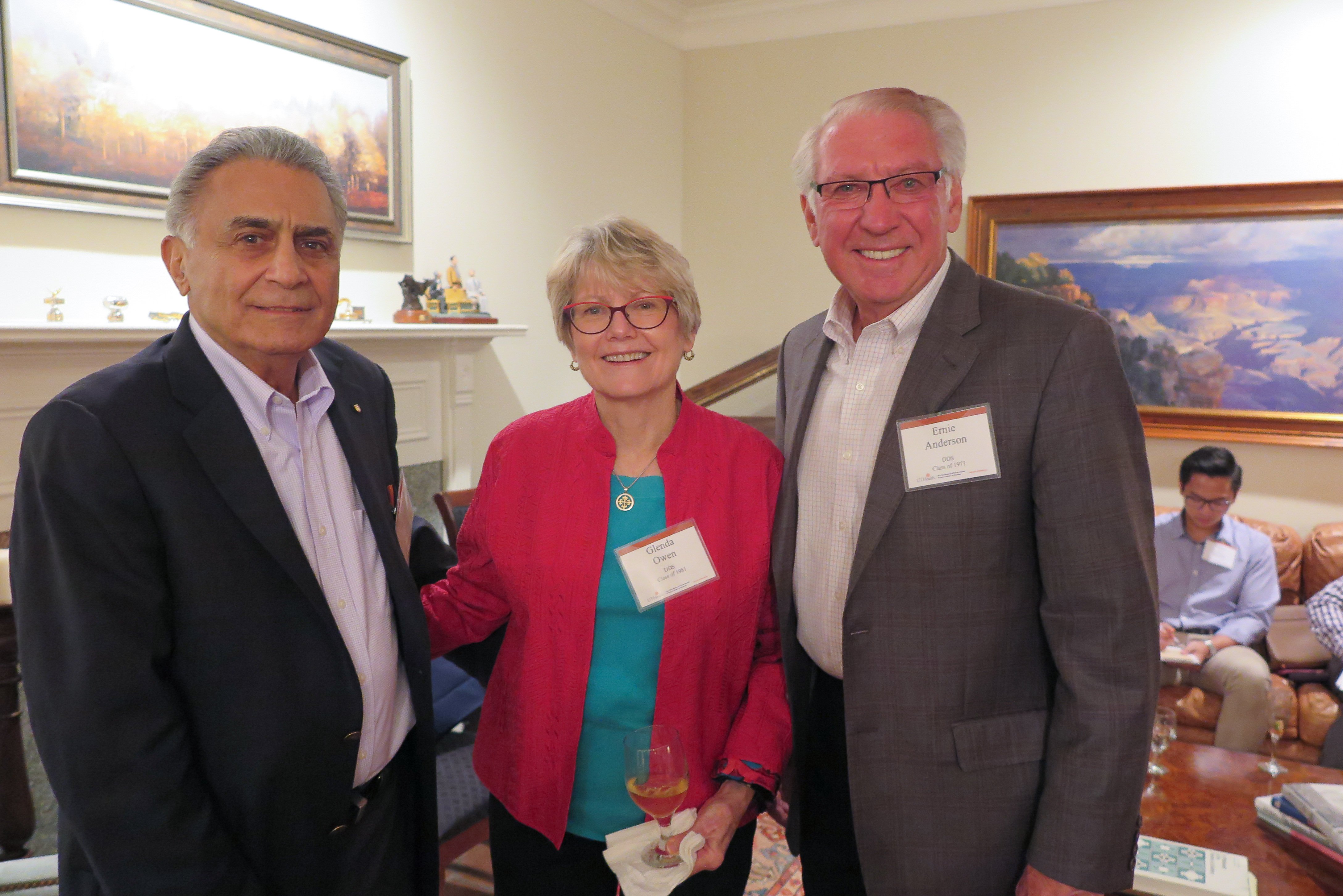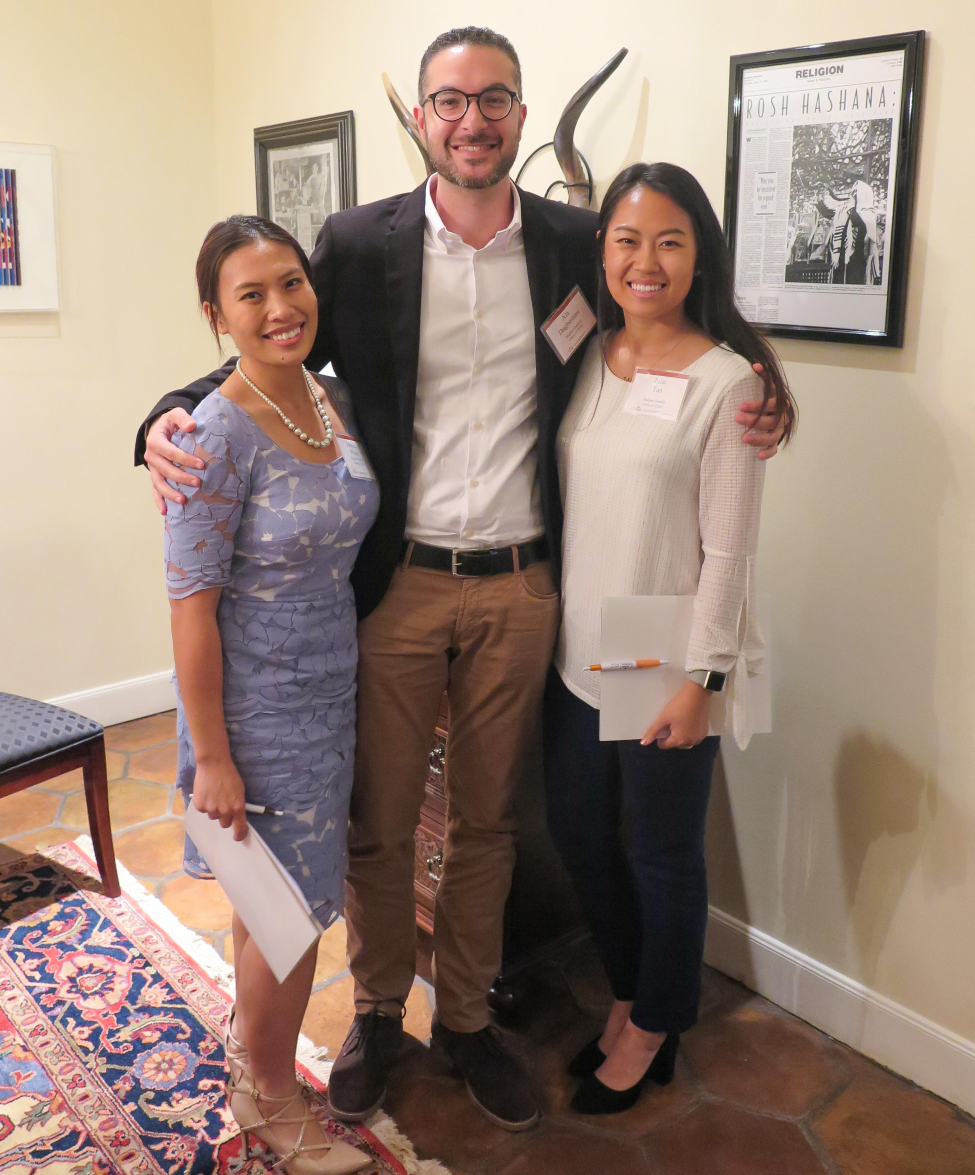 Houston general dentist W. Kenneth Horwitz, DDS, an alumnus of the Class of 1961, has a passion for dentistry and maintaining the integrity of the profession. He created an endowment to reinforce ethical dental and business practices and has been a leader in creating special lectures, programs, and opportunities that prepare UTHealth School of Dentistry students for their future careers.
In October, Horwitz invited Class of 2020 candidates and special guests into the comfort of his home for the first-ever After-Hour Power Hour.
During the event, students were given an open forum to ask questions on any topic they deemed important, and they received guidance on graduating, job hunting, networking, making ethical choices, and much more. Among those lending the compelling advice were fellow alumni Ernie Anderson, DDS '71, and Glenda Owen, DDS '81. Other attendees included Dean John A. Valenza, DDS '81, and the PACE Center's Practice Consulting Co-Director, S. Jerry Long, DDS '66.
One of the goals of this event was to ensure the students knew they are not alone as they enter the professional world of dentistry. This goal was accomplished through the mentors' invaluable advice, patience, and guidance.
"I thought it was super beneficial to know that we have a support system behind us, because after we graduate, it's kind of scary to think of not having someone check over our shoulder," said Hillary Strassner, a fourth-year dental student.
At Grand Rounds one morning before clinic, student attendees shared their insights from After-Hour Power Hour with classmates.
"It gave me more confidence as to what being an associate looks like," said Natalie Vos, a fourth-year dental student. "Now I have more resources and understand what the next steps look like after school."
The students' feedback helps leaders like Horwitz understand the interests of the newest generation of dentists, which in turn helps planners choose discussion topics for future programs appropriately.
While After-Hour Power Hour was the first of its kind at the School of Dentistry, the PACE Center's practice consulting team has hosted more than 25 Power Hour "Lunch Series" events on campus to address topics like employment compatibility, women in dentistry, business etiquette, etc. Through these topics, the consulting team hopes students will avoid common pitfalls as they navigate the early stages of their careers.
"I'm going to apply the William Johnsen quote, 'If it is to be, it's up to me,'" said fourth-year dental student Belen Diaz. "[We need] to work hard for ourselves these next few months and just learn as much as we can and get as much out of our education as we can right now."
The students left After-Hour Power Hour feeling excitement and passion for their time remaining at UTSD, eager to learn more about the dental profession and the experiences of the doctors mentoring them.
"When I was a senior, I sold raffle tickets for Psi Omega Dental Fraternity and I went to about 10 offices in Houston. Every dentist invited us to sit and talk to them, then visited with us about their careers and the profession," said Joe Mike Piazza, DDS '79, co-director of the PACE Center's practice consulting program.
"That's what the community and the collegiality of dentistry is about," he added. "[Students are] learning about being professional; that's the whole goal of what we're trying to get [them] to understand. To become more concrete in their minds as they go through the years at UTSD."
The PACE Center intends to host an After-Hour Power Hour each semester for fourth-year dental students. This new tradition will highlight a special guest each session. Long and Piazza invite alumni with a passion for mentoring to connect with current students and new alumni during one of these events.
Updates on future Power Hours will be sent to the School of Dentistry community via internal email. To host an After-Hour Power Hour, to give feedback on this event, or to recommend a guest speaker, please contact the PACE Center at 713-486-4028 or PACE@uth.tmc.edu.