Arriaga receives John P. McGovern Outstanding Teaching Award
Published: June 08, 2020 by Kyle Rogers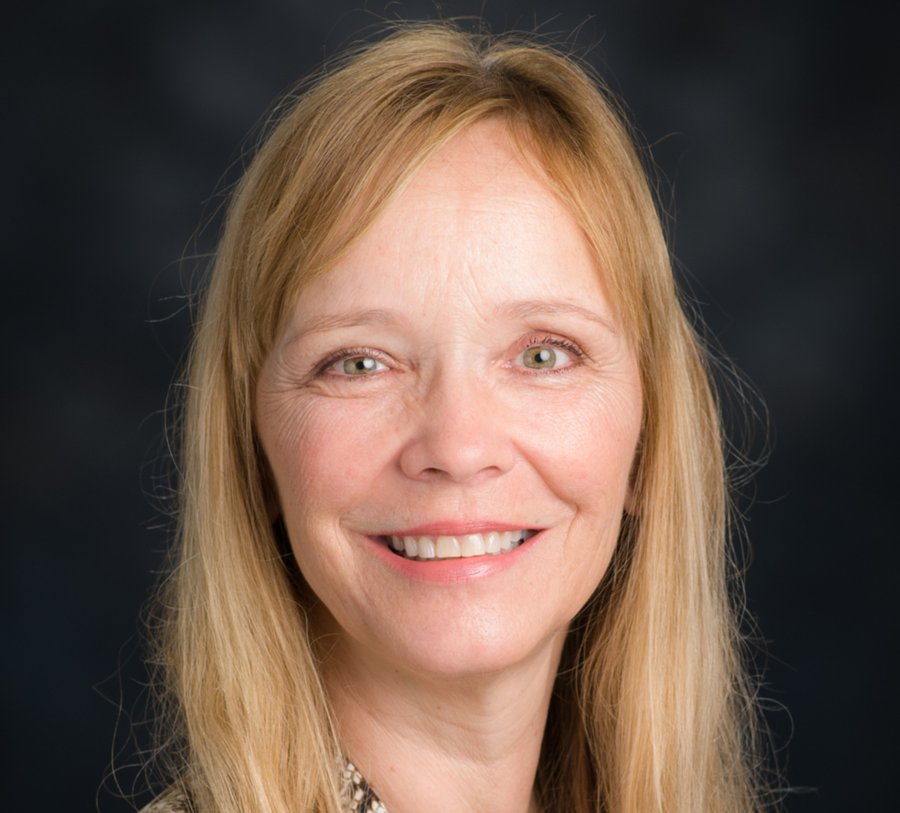 Dianna M. Arriaga, DDS, MEd, is UTHealth School of Dentistry at Houston's 2020 recipient of the John P. McGovern Outstanding Teaching Award.
The McGovern Award winner is chosen by third- and fourth-year dental students to recognize excellence in clinical teaching.
"Words hardly give credence to how honored I am to receive this prestigious award," said Arriaga, assistant professor and director of the Green Practice in the Department of General Practice and Dental Public Health. "My great enjoyment has come from teaching, and I'm so humbled my students chose me. It means the desire I have for my work is important not just to me, but to them as well."
The student nominator praised Arriaga's approachability and willingness to help her students. "She makes herself available to answer questions and routinely stays into her lunch hour and after 5 p.m. to [sign off on] notes and lab forms.
"Her excitement to be with us is felt every time we're in clinic. She's regarded as our biggest advocate. We feel we have a friend on the clinic floor at all times."
A 1985 graduate of UTSD (then UT Dental Branch), Arriaga discovered she had a passion for teaching while helping set up and administer labs for second- and third-grade students at a small, private school near her practice in Houston.
After a successful, 27-year run in private practice, Arriaga decided to pursue that interest and joined the UTSD faculty in 2010.
She finds it best to use a common-sense approach to reach her students and draws on her time in private practice. When a student asks about different methods of care, she says, "I can tell them, 'Here's why,' and then use examples of treatments I've used on patients from all walks of life."
A decade after joining UTSD's faculty, Arriaga still enjoys helping her students grow and improve their dental skills.
"Everybody learns at different paces," she said. "I love watching their 'light bulbs' go off when it clicks, because at the end of the of day, the knowledge and understanding they take away from clinic will be used in patient care across their professional careers."
The McGovern Award comes with a cash prize. Previous winners include:
Cleverick (C.D.) Johnson, MS, DDS, 2019, 1993;
Dan Bentley, DDS, 2018;
Rodney Beetar, DDS, MS, 2017, 2012, 2010, 1996, 1989;
Amity Gardner, DDS, 2016;
Ralph Cooley, DDS, 2015;
Trevor Treasure, DDS, MD, MBA, 2014;
Debra Stewart, DDS, 2013;
Dan Bentley, DDS, 2011;
Shiwei Cai, DDS, PhD, 2009;
Robert (Rod) Dosch, DDS, 2008;
Donald Belles, DDS, MS, 2007;
Richard Bebermeyer, DDS, MBA, 2006, 1990;
Gary Frey, DDS, 2005;
Donna Warren Morris, RDH, MEd, 2004, 2002;
Gene Stevenson, DDS, MS, 2003;
Jayne McWherter, RDH, MEd, 2001;
Maribeth Stitt, RHD, MEd, 2000;
Jeffrey Chang, DDS, 1999;
Sam Adkisson, DDS, 1998, 1994, 1992, 1985;
Leslie Roeder, DDS, 1997;
Edmund Strickler, DDS, 1995;
Cornelius Sullivan, Jr., DDS, 1991;
Kenneth Porter, DDS, 1988, 1986;
Willis Smith, DDS, 1987;
Clyde Coe, DDS, 1984.