ASDA holds virtual painting event while social distancing
Published: May 21, 2020 by Kyle Rogers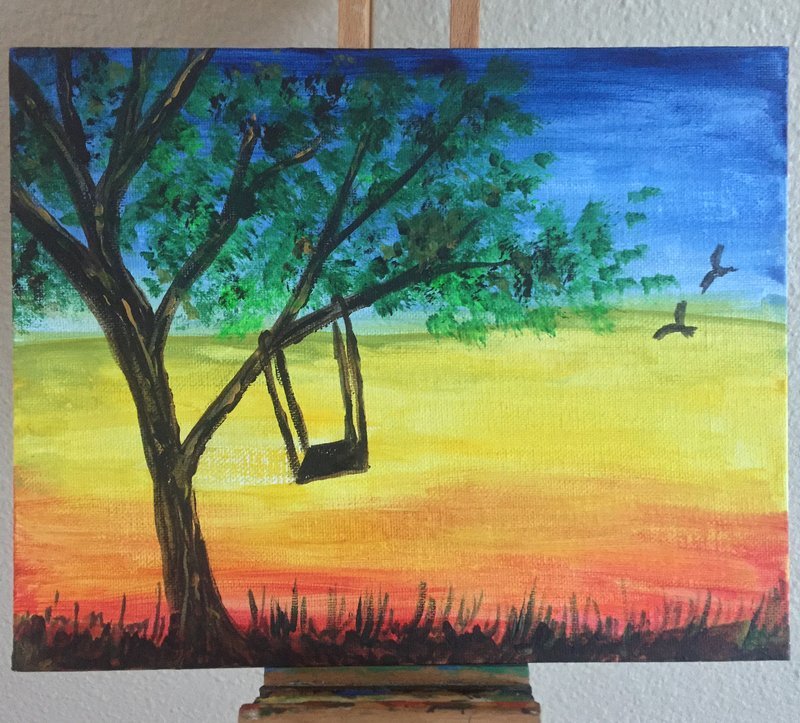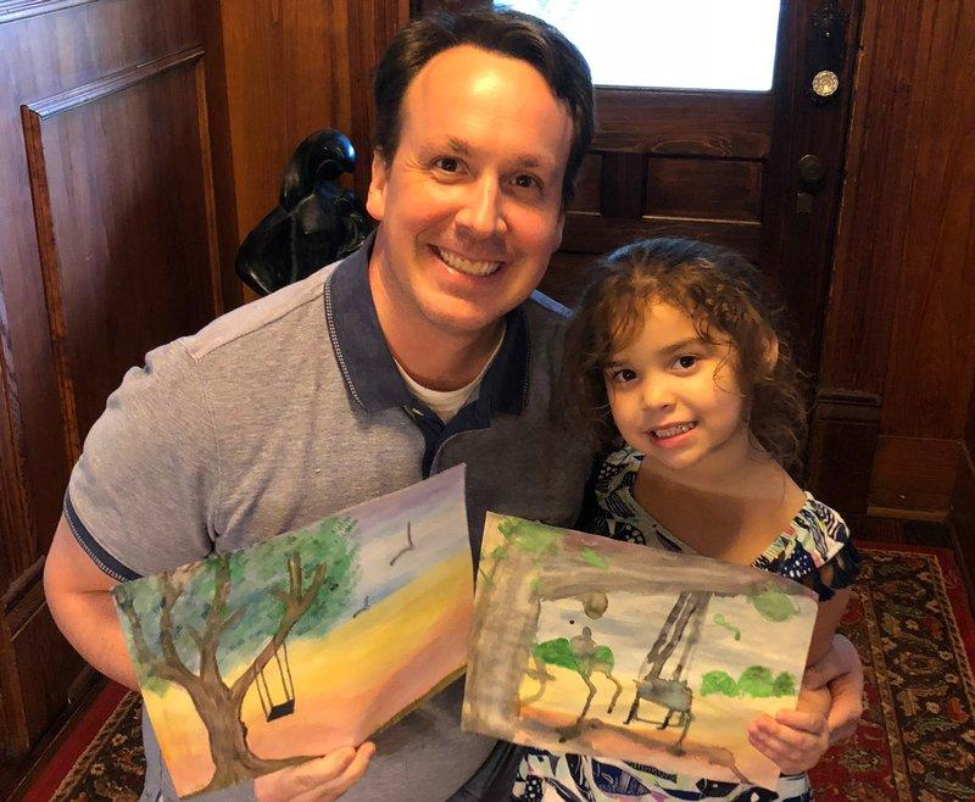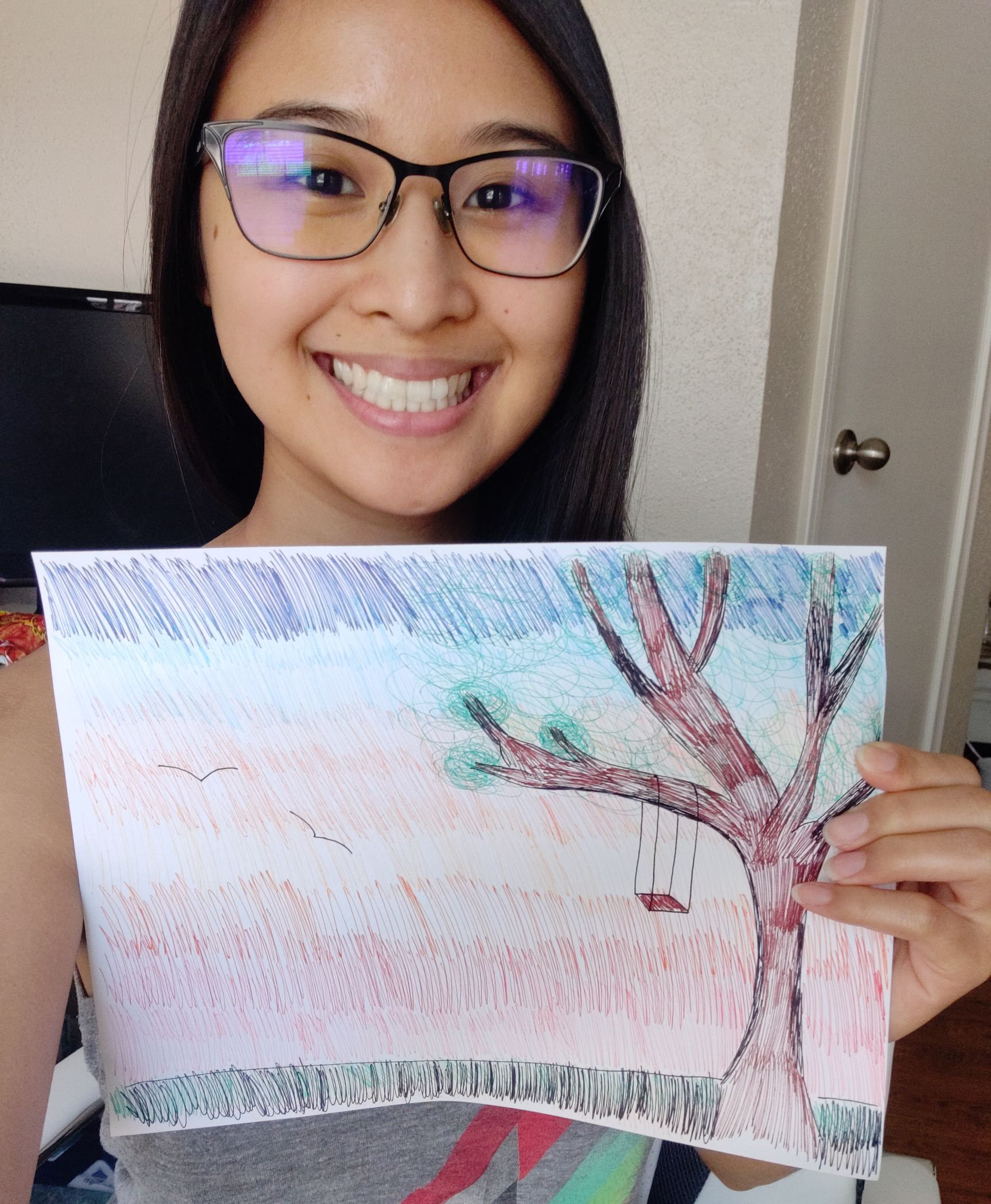 From exercising to cooking to sewing, many have turned to hobbies as a distraction from the COVID-19 pandemic.
Officers of the American Student Dental Association Chapter at UTHealth School of Dentistry at Houston wanted to find ways to help students while social distancing.
Joy Nisnisan, a second-year dental student and president of UTSD Houston ASDA, got together with 2020-21 wellness and social committee chairs Rachel Buckley and Anamika Khosla, both third-year dental students, to come up with ideas.
"We asked ourselves, 'What's a wellness initiative and a social initiative we could combine to get people connected and lift their spirits?'" Nisnisan said. "Anamika and Rachel then came up with the suggestion to host a virtual painting night and asked their classmate, Julia Johnson, to lead the event."
The idea was painting with a twist, encouraging their fellow students to join them for a night of fun and fellowship.
In the weeks leading up to the event, the chapter communicated suggested materials needed and suitable substitutes for attendees.
"We informed people to prepare art materials such as acrylic paints, brushes, and a canvas," Nisnisan said. "However, knowing not everyone has access to these things, we also we offered alternatives in markers, pens, colored pencils, and paper."
On April 30 via Cisco Webex, students sat by their computers as the event began, and to their surprise several faculty members and their families joined the virtual classroom.
"When we saw them come on, we were really happy," Nisnisan said. "Some even had their kids ready to paint as well, and I think that made the night all the more enjoyable for everyone. We hope to have faculty continue to attend future events."
One faculty member who joined was Brett Chiquet, DDS, PhD, assistant professor in pediatric dentistry, along with his 6-year-old daughter, Henley Pirics-Chiquet.
"The event was great," Chiquet said. "I enjoyed getting to see students and colleagues and interact with them in a non-dentistry fashion. The project was fun for all ages and levels of painting experience."
The family-friendly occasion offered another activity for those with children at home during school and day care closures.
"For the past eight weeks, my daughter and I have been together. This was a great escape for us. Henley loves art, and this was a unique opportunity to try something different and allow her to listen to another 'teacher' besides myself," Chiquet said.
In total, 41 participants spent about an hour illustrating a swing hanging from a tree at sunset. Photos are posted on Flickr.