Call for help: Blood donations decrease despite critical need
Published: April 16, 2020 by Rhonda Whitmeyer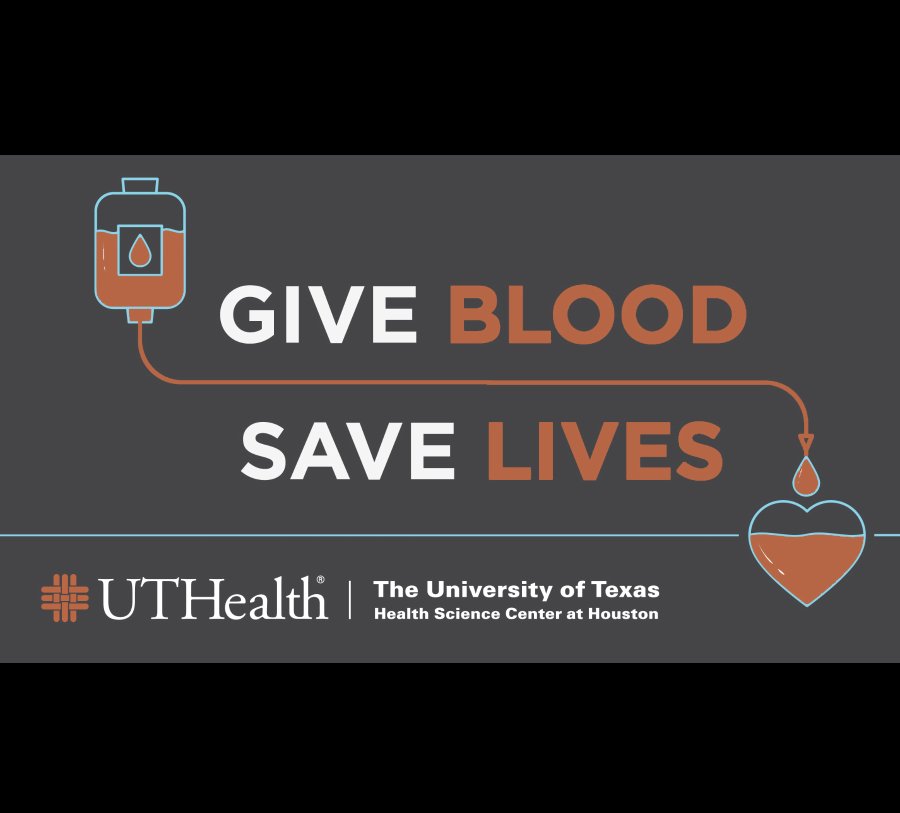 As COVID-19 continues to spread, Houston is seeing a decrease in blood donations. The Gulf Coast Regional Blood Center serves more than 170 hospitals and health care organizations in the Texas Medical Center and surrounding counties. About 800 donations are needed each day to meet the need.
At this crucial time, The Blood Center is asking for help spreading the word about the importance of blood donations. One donation can save up to three lives.
The City of Houston is allowing donors to attend blood drives during the Stay Home, Work Safe order, and The Blood Center has set up donation centers at various locations throughout the city to minimize travel. All centers now operate by appointment only. Donors should go online to make an appointment, and have the confirmation available to show upon arrival.
UTHealth's Miscellaneous Leave Policy (HOOP 185) allows paid time off for eligible employees to donate blood up to four times per fiscal year. Documentation is required