Despite shortened year, UTSD's dental van provides thousands of treatments in East Texas
Published: July 10, 2020 by Kyle Rogers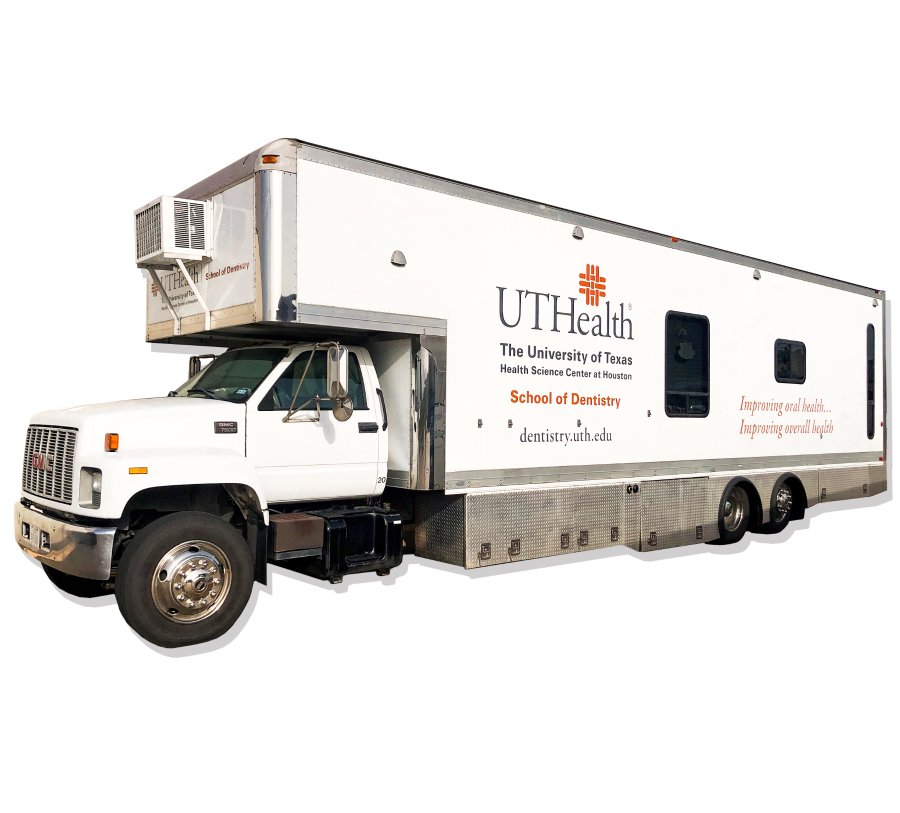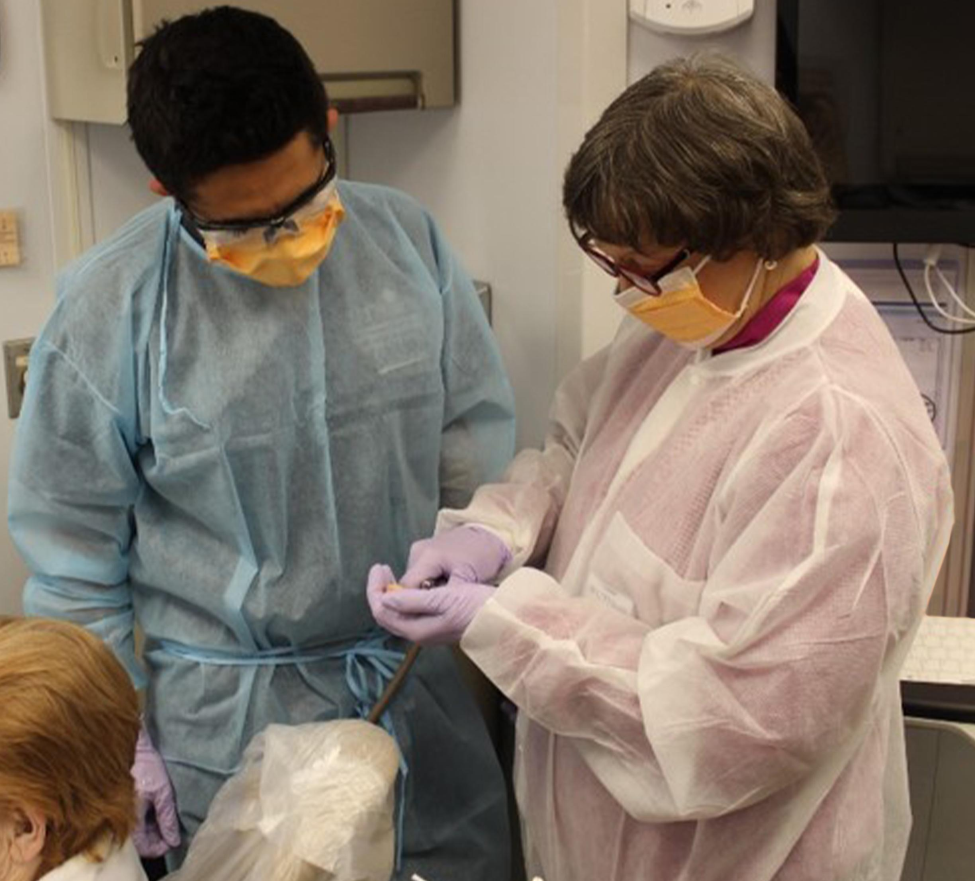 A good portion of the 107,000 miles on UTHealth School of Dentistry's adult dental van were logged on the highways between Houston and East Texas, regularly taking dental and dental hygiene students and faculty to treat patients in rural communities.
During the 2019-20 academic year, the dental van team completed more than 3,000 treatments at no cost to nearly 400 patients in rural East Texas. Partnerships with T.L.L. Temple Foundation, Jasper Newton County Public Health District, Orange Christian Services, and the H.H. & Edna Houseman Charitable Trust helped make this possible. The value of care provided in 2019-20 has been estimated at $375,000. UTSD and its partners have provided an estimated $1.1 million in free care (some 8,700 procedures) through this outreach initiative since 2015.
"With our mobile dental van, we look for partners that support UTSD's vision, 'Improving oral health, improving overall health,'" said Margo Melchor, RDH, EdD, director of community outreach. "In addition, we look for vulnerable populations or areas in need and will assist in coordinating effective outreach. We felt this was a perfect win-win situation in providing dental care and other services for those patients in need."
According to the Health Policy Institute's Oral Health and Well-Being in Texas Fact Sheet, 25% of low-income adults say their mouth is in poor health or condition, and 23% say they experience anxiety due to the condition of their teeth.
Rural residents often cannot access dental care. Some counties in East Texas have no dentists, and residents may lack transportation. The adult dental van helps overcome these disparities.
In addition to helping low-income, rural families, the program encourages dental students to embrace a social responsibility to serve the public.
"The mobile dental van is a learning-through-community-service opportunity," said Debra Stewart, DDS, dental van clinical coordinator.
"Not only are students learning from the treatment they provide, they're also learning about community service opportunities they can do once they graduate and enter the health care workforce. Whether it be a small town or a big city, like Houston, there are always numerous ways to give back."
The dental van is a three-week rotation and just one of the other-service-learning rotations a fourth-year dental student may be assigned to as part of their clinical education. The off-site rotation began Aug. 21, 2019, with visits scheduled through the academic year. In total, 19 visits were made to East Texas before the COVID-19 pandemic shifted UTSD to remote learning on March 23.
Student-provided treatments included:
Exams
Cleanings
Oral hygiene instructions
Deep cleanings – root planing and scaling
Restorative procedures and fillings
Extractions
In addition, several root canal procedures were performed, and interim partial dentures were fitted for patients.
"In three weeks, it's amazing what I get to see, not only in a student's self-confidence, but in their skill levels," Stewart said. "They witness the real world and gain valuable clinical training experience from these difficult, complex cases."
Melchor and Stewart presented on the mobile dental van's impact at the National Rural Health Association's 43rd Annual Conference in June.
St. Luke's Episcopal Health Charities donated the dental van to UTSD in 2002 to provide care to the underserved communities. The School of Dentistry staffs and operates the van. Services and operating expenses are funded by income from grants and contracts.