DH students shine in GHDHA's scientific poster competition
Published: March 19, 2019 by Rhonda Whitmeyer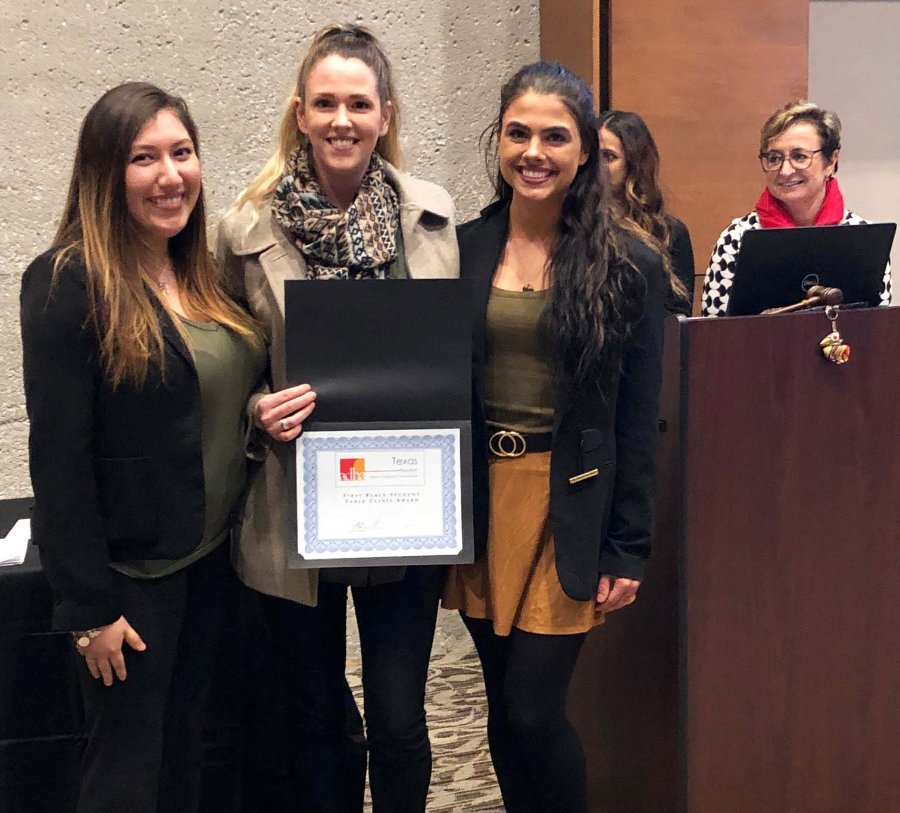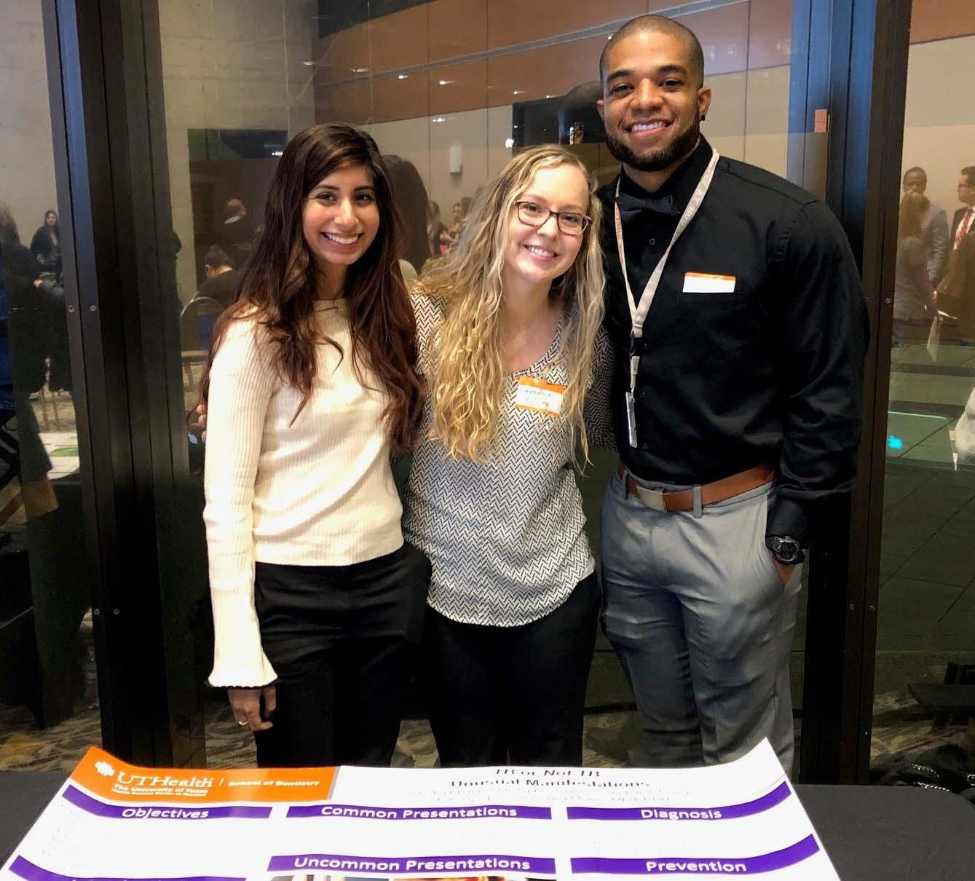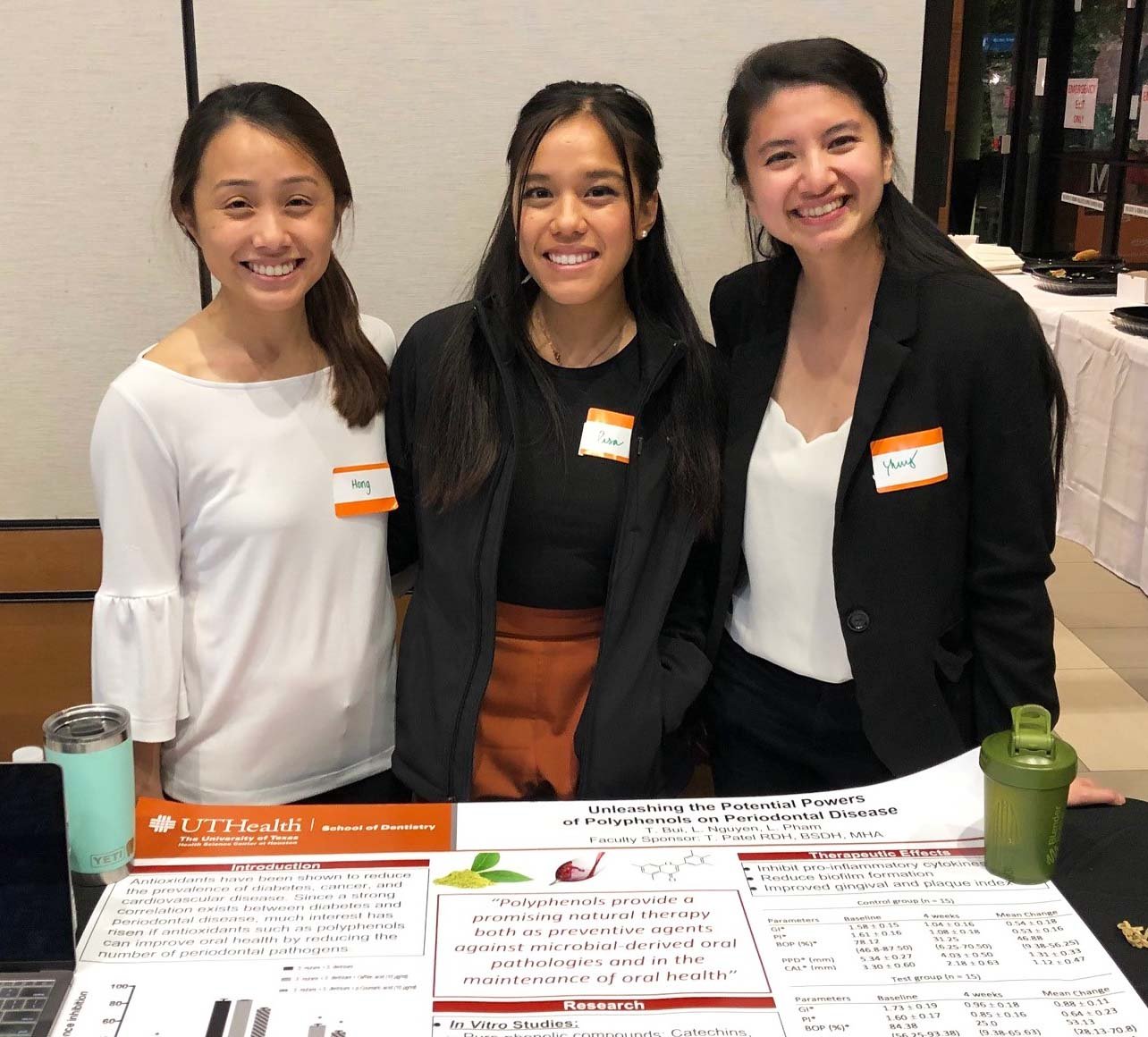 Students from UTHealth School of Dentistry at Houston won first- and second-place awards in the Greater Houston Dental Hygienists' Association Dental Hygiene Student Scientific Poster Presentation Competition in March.
First place went to UTSD students Roxana Diaz, Rebecca Fowler, and Allison Stanley for "Phytodentistry: The Plant of Immortality." Their faculty sponsor was Assistant Professor Ruth Conn, RDH, MSDH.
Two UTSD student groups tied for second place:
Alysha Bhanji, Stephanie Gulick, and Christopher Grimes, sponsored by Professor Donna Warren Morris, RDH, MEd, won for "TB or Not TB: Unusual Manifestations of the Disease;"and
Lac-Hong Pham, Lisa Nguyen, and Thuy Bui won for "Unleashing the Potential Powers of Polyphenols on Periodontal Disease." Their faculty sponsor was Clinical Assistant Professor Tulsi Patel, RDH, MHA.
The competition included 21 groups of students from dental hygiene programs at UTSD, Lone Star College – Kingwood, Houston Community College, and Pima Medical Institute.