Fighting COVID-19: UTSD takes steps to slow virus spread
Published: March 11, 2020 by UTHealth Staff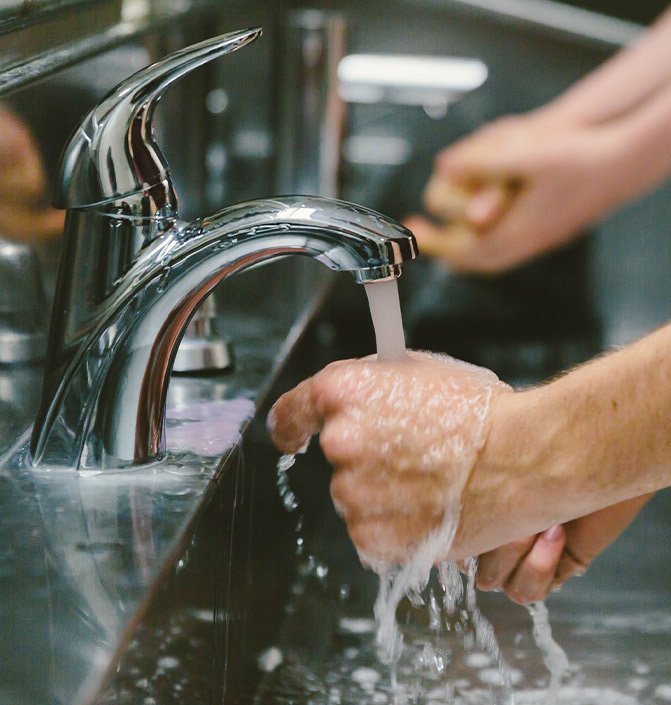 UTHealth Houston School of Dentistry is closely monitoring the ongoing COVID-19 outbreak and is committed to keeping our campus safe while providing information, resources, and care to the broader communities we serve.
Following directives and recommendations from the Centers for Disease Control and Prevention, the American Dental Association, UTHealth administration, and Texas Gov. Greg Abbott, the School of Dentistry has closed its clinics through at least April 21, except to provide emergency care to patients of record. Changes will be posted on dentistry.uth.edu and www.utdentists.com.
Faculty, staff and students should check their UT email for updates, which are also posted on the school's intranet. Beginning March 23, didactic classes have been moved online, and employees who can do so are working remotely. Anyone entering the School of Dentistry building between 7:30 a.m. to 5 p.m. must go through the main entrance and will be screened for temperature.
COVID-19 is a disease caused by a novel coronavirus (SARS-CoV-2), one of a family of viruses that include everything from the common cold to SARS and MERS. First detected in China in December 2019, COVID-19 has now been confirmed on six continents, with community transmission.
COVID-19 can be spread from person to person, and it may be possible to contract it by touching a surface that has been exposed to the virus. The incubation period from exposure to illness ranges from two to 14 days.
Symptoms of COVID-19 are similar to the flu, and can include fever, dry cough, and (less commonly) diarrhea and fatigue. Most patients (80%) have a mild illness, with more severe symptoms occurring during the second week of illness. The mortality rate for COVID-19 is estimated at 3.6%, with an increased risk for patients over the age of 60 and those with comorbidities/pre-existing conditions.
If you feel sick, stay home except to get medical care, and call ahead before going to a clinic, hospital or your health care provider's office. Visit the CDC website for more helpful suggestions.
Currently, no vaccine is available for the virus, and the best defense is practicing preventive measures:
Use soap and water to wash your hands and do it frequently, for at least 20 seconds each time. Use an alcohol-based hand sanitizer if soap and water are not available.
Know the symptoms: Fever, cough, shortness of breath, fatigue.
Avoid touching your mouth, nose, and eyes.
Please stay home if you are sick, and avoid close contact with people who are sick.
Cover your cough or sneeze with a tissue, then properly dispose of the tissue to prevent the spread of infection.
Disinfect and clean frequently touched objects and surfaces.