Hispanic Student Dental Association volunteers help out in Houston
Published: September 26, 2019 by Rhonda Whitmeyer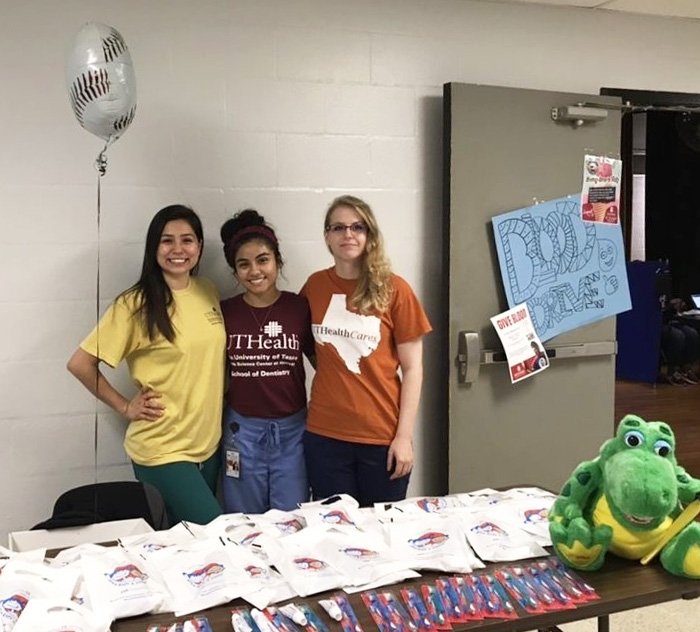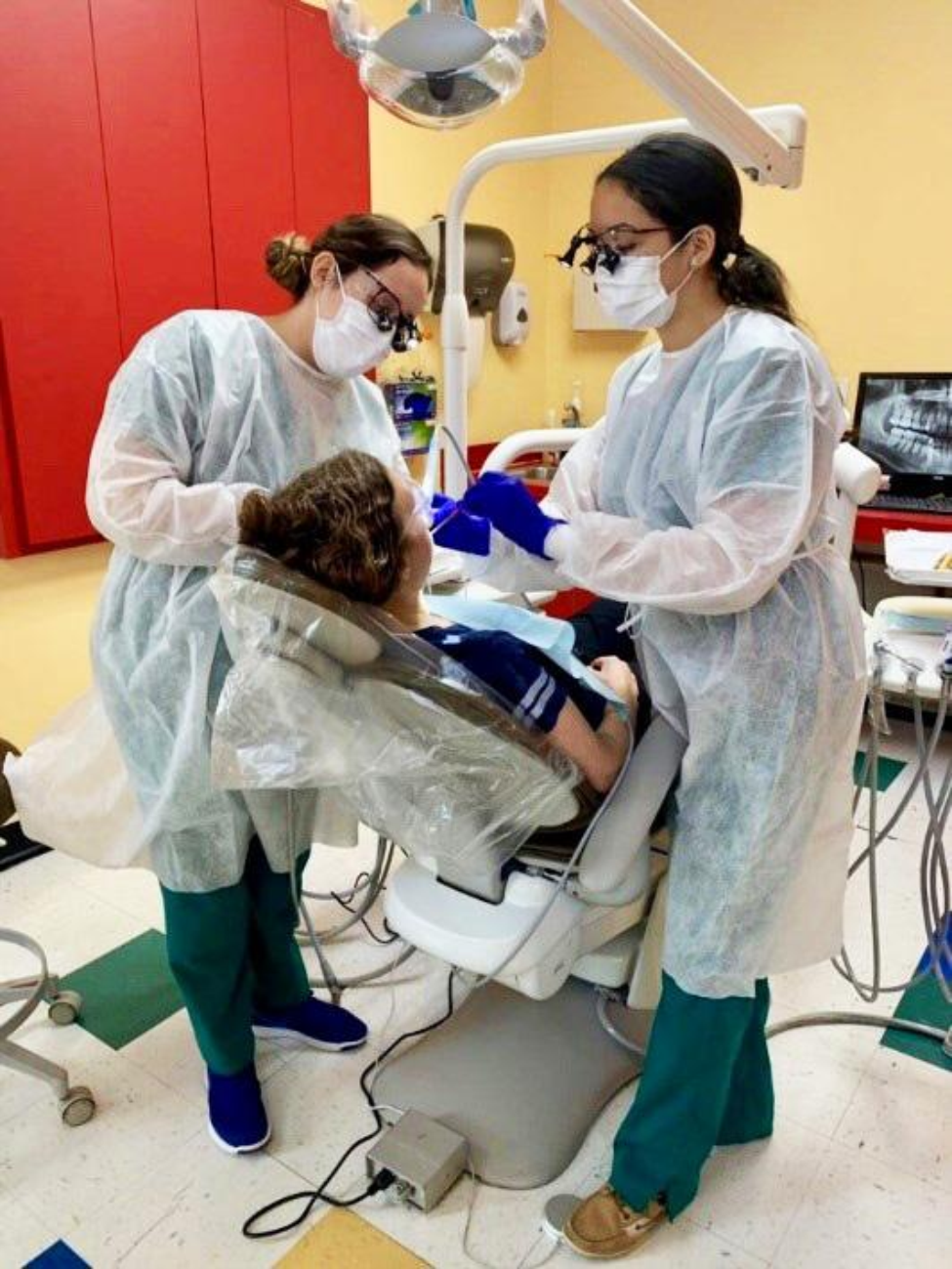 Volunteers from the Hispanic Student Dental Association started the new academic year off with a flurry of service activities, providing oral hygiene instructions, nutritional counseling, dental resources, and preventive and therapeutic care.
When San Jose Clinic held its annual back-to-school event Aug. 9, HSDA members Athena Sevilla and Abigail Bartlett handed out backpacks and "goodie bags" as HSDA Faculty Advisor Margo Melchor, RDH, EdD, assisted with line control and translation. Children of all ages received toiletries, backpacks, school supplies, socks, and undergarments.
"Seeing the children's faces while getting a backpack and a toothbrush was so humbling," Bartlett said, "and helping parents provide for their children was a great feeling. All of the volunteers at San Jose Clinic were so welcoming, and it really made you enjoy the time you spent there."
When Fondren Middle School Clinic International Baccalaureate Magnet held a back-to-school health fair Aug. 24, HSDA volunteers Jennifer Flores, Casandra Barnes, and Joceylin Duarte were there to help as more than 300 children and families participated.
HSDA continues a partnership with El Centro de Corazon in Houston's East End by providing "dental and/or dental hygiene" days. The first one of the year happened Sept. 14 and focused on dental hygiene. HSDA volunteers provided patients with prophys, perio maintenance, and fluoride varnish applications. At the end of the day, the value of care was just over $1,000.