Ibarra-Noriega sends positive message with mask design
Published: September 22, 2020 by Kyle Rogers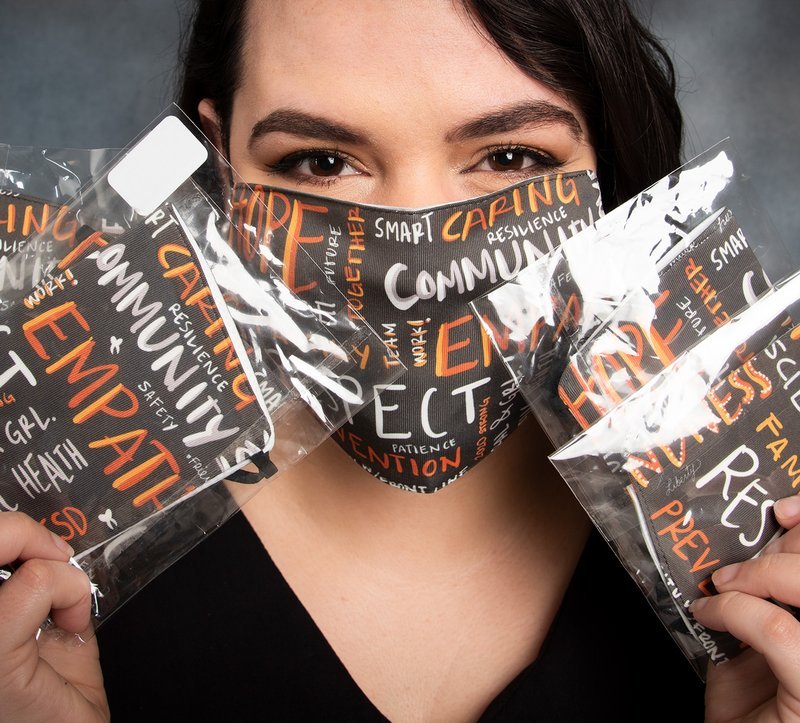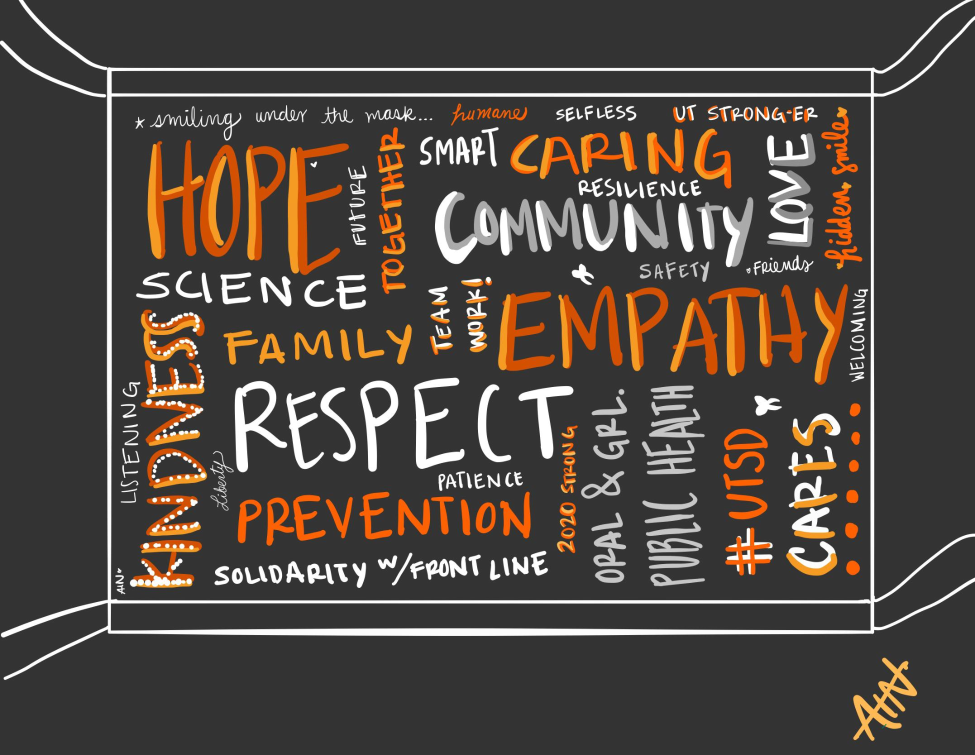 Respect, kindness, and hope. These are just a few of the words written on a mask designed by Ana M. Ibarra-Noriega, DDS, MS, MPH, who won a contest sponsored by the Diversity, Inclusion, and Wellness Council at UTHealth School of Dentistry at Houston.
Wearing a mask in public has become part of daily life in the era of the COVID-19 pandemic. To help brighten spirits about this barrier, the council held the mask design contest in July for students and employees.
For Ibarra-Noriega, a senior research associate with the Department of Diagnostic and Biomedical Sciences and the Office of Research, the submission was an opportunity to reflect on the pandemic.
"I thought about it and then started to doodle," she said. "It was a good opportunity to share what I felt at that time. I wanted my design to be a positive message in this craziness we're living in. I thought, 'If I can share what I feel right now, maybe it can encourage someone else.'"
Using the GoodNotes app on her Apple iPad and a stylus, Ibarra-Noriega created a design based on handwritten phrases such as "Smiling under the mask," and buzz words, including empathy, love, and resilience.
"When I submitted it, I wasn't sure what was going to happen," she said. "I didn't even see the results when they were announced. I was working when my friend, [fellow research associate Suhasini Bangar, BDS, MS], called me out of the blue to say I won. It took me completely by surprise."
The Diversity, Inclusion, and Wellness Council had 200 masks made using the winning design and distributed them free to UTSD personnel.
In late August, Ibarra-Noriega had the opportunity to see one for the first time.
"It was very nice seeing it live," she said. "All of the words are a visual reminder of what wearing the mask should mean. Even though the mask is used to stop the spread of COVID, it's wonderful to be able to communicate all the reasons why we wear it."