Milestones Alumni Reunions: Dental Classes of 2001, 2011 Experiences
Published: October 04, 2021 by Alex Brown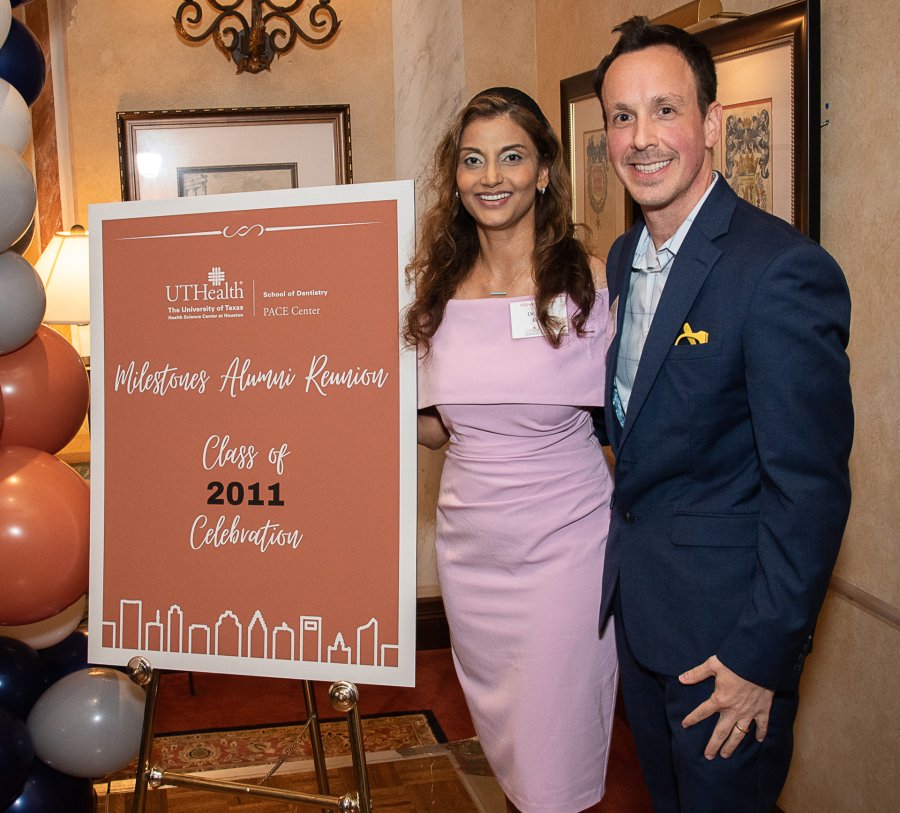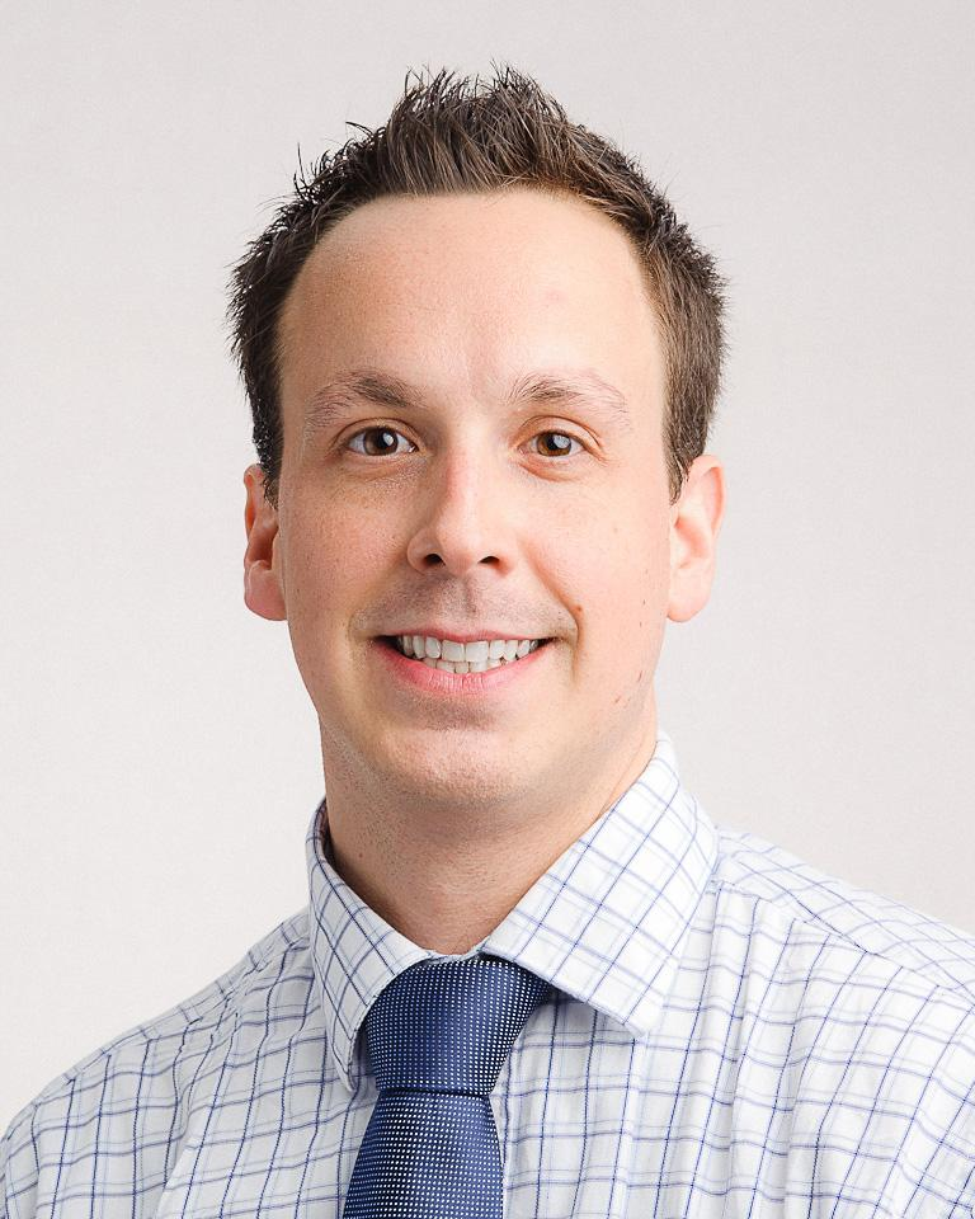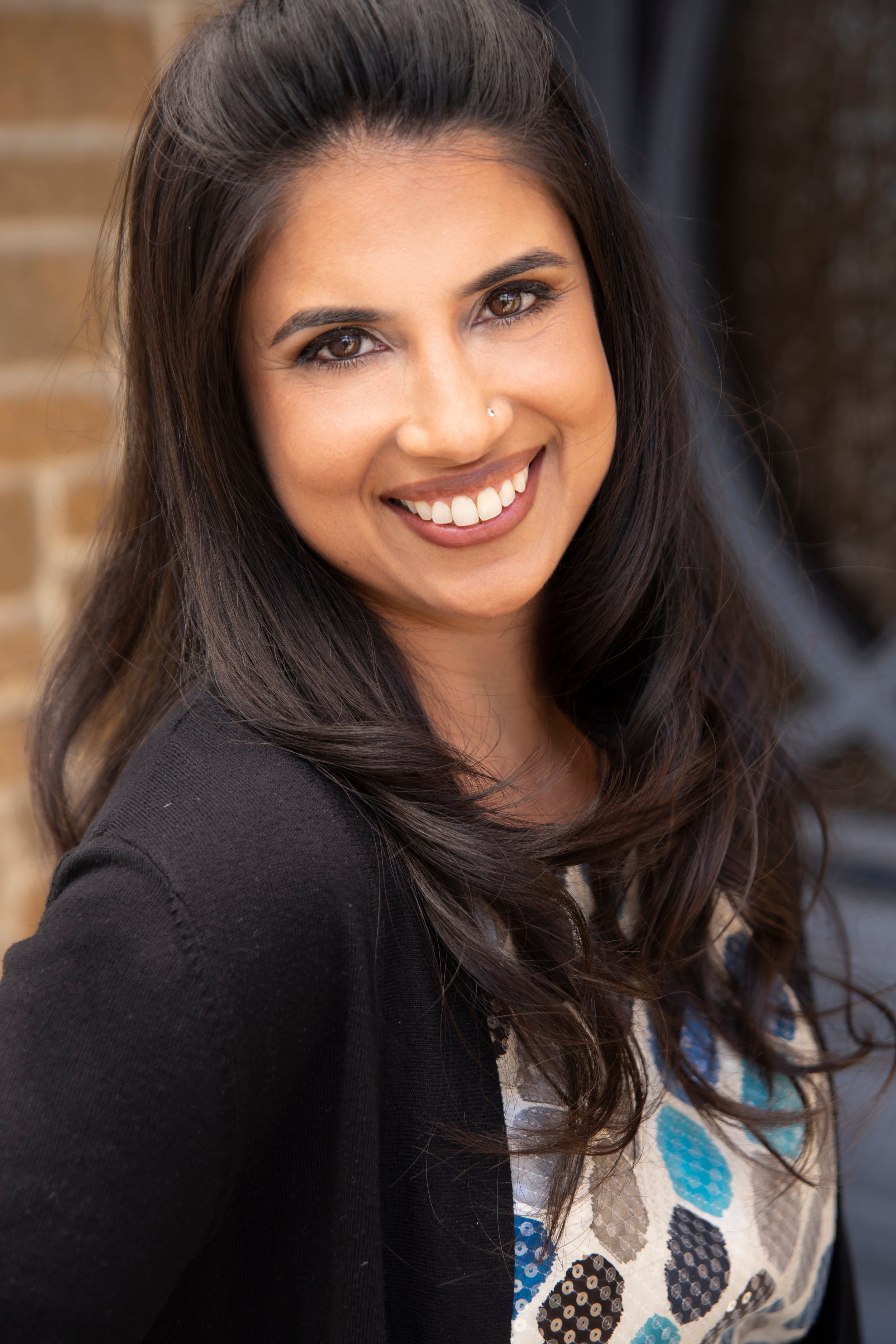 UTHealth Houston School of Dentistry, in conjunction with the PACE Center, hosted its inaugural Milestones Alumni Reunions in September.
Taking place Saturday, Sept. 25, the reunions reunited members from the Dental Classes of 2001 and 2011 with their respective class members. The Milestones Alumni Reunion for the Dental Class of 2001 was held at InterContinental Houston-Medical Center, while the Dental Class of 2011 gathered at Hotel Granduca Houston. With over 60 people in attendance between the two events, alumni were able to reconnect and revisit their time at UTHealth School of Dentistry.
Brett Chiquet, DDS '11, PhD; and Sandhya Krishan, DDS '01, served as class leaders for their class events, assisting the PACE Center in various aspects of the planning and execution of each reunion. We were able to catch up with each of them about their reunion experience.
Brett Chiquet, DDS, PhD
UTHealth School of Dentistry, Associate Professor in the Department of Pediatric Dentistry
DDS Class of 2011
What interested you most about participating in the Milestones Alumni Reunion?
"I haven't seen many of my dental school classmates since graduation. I've seen a few at other CE events, such as at the School of Dentistry and Star of the South, but the majority I have not seen. This was a great opportunity to be able to reconnect with many of them that I haven't seen since graduation."
How did it feel to be able to spend time with your former classmates and engage with them at this event?
"It was great to catch up.
"I've missed in-person events during the pandemic, and this was great re-introduction back to that format, made even greater by seeing old friends and classmates."
What did you enjoy most the inaugural Milestones Alumni Reunion?
"The alumni social gathering that was at Hotel Granduca was perfect. The setting was intimate but allowed for space and social distancing. Many of my classmates are active on social media, but this in-person gathering was a more personal way to talk about the last decade and what everyone has been up to. I also appreciated the hybrid format of the 10th Annual Generations Conference, and Dean John Valenza's State of the School — which allowed those that couldn't attend in person to see what amazing things are happening at the School of Dentistry."
Did you renew bonds with former classmates that you hadn't seen in while and create new friendships?
"During dental school, we were divided into several practice groups. At dinner, I sat with several members from my practice group that I haven't seen in a decade. It was great to reminisce about shared struggles and triumphs. We watched videos our class created during our first and fourth years of dental school. It was great to be able to relive those experiences and see some faces of faculty that had a big impact on our education."
Is Milestones something that you'd attend again, or suggest to other UTHealth School of Dentistry alumni?
"Definitely! I'm very appreciative of the School of Dentistry for helping coordinate these activities and providing a space for me to see classmates I haven't seen in a decade! There were three of our former faculty present as well, and it was a great opportunity to chat with them and hear what they remembered about our class. I hope for more similar activities in the future! Taressa Visor and the PACE Center did an amazing job!"
Sandhya Krishan, DDS
Dental Studio of Carrollton
DDS Class of 2001
What interested you most about participating in the Milestones Alumni Reunion?
"The chance to get reconnected and reacquainted with our classmates. During COVID, we all realized how much we live in our individual bubbles. I thought what better opportunity to reach out, reconnect, celebrate each other's wins, and those who need support can at least recreate those connections, so that we can help one another."
How did it feel to be able to spend time with your former classmates and engage with them at this event?
"It was amazing. It was really amazing, because being able to celebrate each other's wins was huge. To see how much each individual has accomplished, not just professionally, but personally with their families, kids, and sharing photos of their kids. Also, being able to see that you weren't alone in some of the struggles that we've all suffered in the past 20 years. Everyone is going through their own grind. Sometimes we have these perceptions when we look up old classmates on social media. We think that every is doing so well, and I'm not. When you see everyone else going through the same struggles that you are, and that they can reach out and you can reach out, it takes the relationship to another level. I think a lot of relationships rekindled. People were sharing phone numbers, and finding out what type of dentistry they were doing. It was great to see those connections recreated."
What did you enjoy most the inaugural Milestones Alumni Reunion?
"A lot of people weren't able to attend, and we were able to get some of those classmates to record a video for a video montage. It was the only moment that we got everyone in the room at the same time, focused in on the video. To watch everyone, get excited, it was almost like when you have a celebrity guest come on a show and the audience doesn't know. Nobody in attendance knew that there would be a video montage, so when I saw the classmates in attendance get excited about seeing their classmates that we're not there, it gave me a warm feeling.
"I had a classmate that when I first reached out to them about the reunion said, 'Those four years weren't the best for me.' They came to me after the reunion and said 'Thank you for bringing me out. I had a negative feeling about how it would go down, and that there would be certain people that I didn't want to see. The reality was a lot different. To be able to come here and walk away with a positive feeling couldn't have been done without UTSD, the alumni and the PACE Center.' We're super grateful for that."
If you could send a message to all those who did not attend, what would you say?
"In dentistry we can sometimes get tunnel vision and work in a bubble. We meet a lot of colleagues along the way, create mentorships, and make connections professionally. How beautiful is to to be able to talk to those same people who had the same beginnings and got the same learning experience that you did when you were a clean slate? How beautiful is it to connect to those same souls who know what you've been through and to grow professionally and personally?"
The Milestones Alumni Reunions coincided with the 10th Annual Generations Conference, which took place Friday, Sept. 24. Mollie Winston Barrow, DDS, virtually delivered the keynote address as the 2021 Jack R. Winston, DDS, Visiting Professor in Cosmetic and Restorative Dentistry, with attendees either online or in person at the Denton A. Cooley, MD, and Ralph C. Cooley, DDS, University Life Center. Leanna Keefer, RDH, BS, MSM, delivered the 2021 Dental Hygiene Lecture, which was held in a virtual format.