National Dental Hygiene Month: DH student tips for healthy smiles
Published: October 01, 2021 by Gustavo Huerta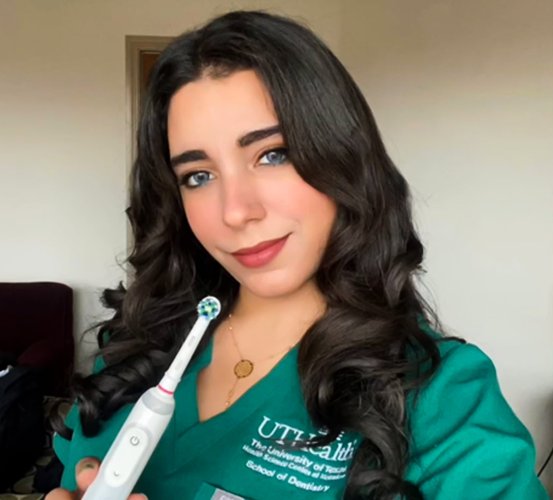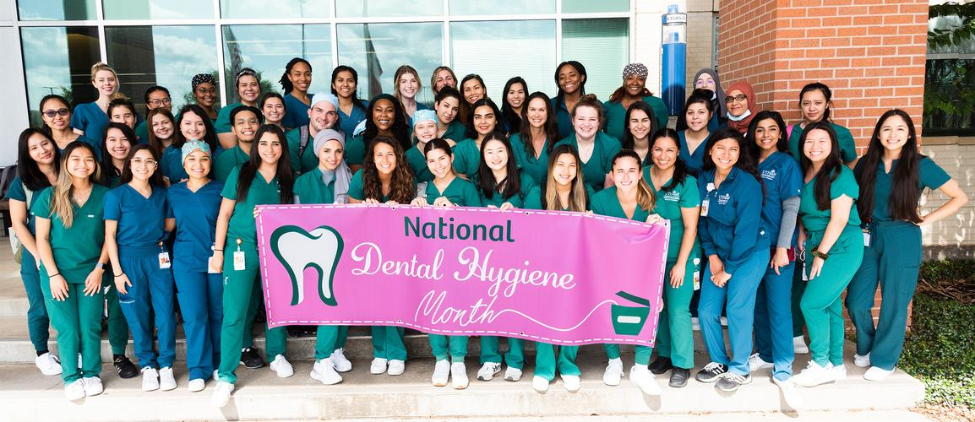 Dental hygiene students at UTHealth Houston School of Dentistry, in conjunction with National Dental Hygiene Month, have prepared the following tips and video for healthy smiles. The annual awareness campaign runs the full month of October.
Why an Electric Toothbrush
Electric toothbrushes are more effective at removing plaque than mechanical brushes.
Promote healthier gums and tongue cleaner mode.
Pressure indicators and built-in timers.
Bluetooth capabilities to connect to your mobile device.
Best Brushing Practices
Brush for at least two minutes in a small circular motion.
Angle your brush at 45 degrees.
Make sure to brush your gums softly.
Don't forget to brush your tongue.
The Right Toothbrush for You
Soft-bristles for comfortability and safety.
Small brush-head to make sure you can clean all around your mouth.
A comfortable handle that feels best for you.
Replace your brush every three months.
How to Prevent Gum Disease
Brush your teeth twice a day and floss at least once a day.
Eat whole foods — fruits, vegetables, and proteins.
Don't smoke. Smokers are twice as likely than nonsmokers to develop gum disease.
Visit your dentist twice a year.
UTHealth School of Dentistry invites you to join in celebration National Dental Hygiene Month by making a gift to its crowdfunding campaign in support of future dental hygienists. Gifts of any size will help advance the field of dental hygiene and educate the professionals who will protect the oral health of our loved ones and neighbors long into the future.