New orthodontists complete residency at UTSD
Published: August 20, 2019 by Rhonda Whitmeyer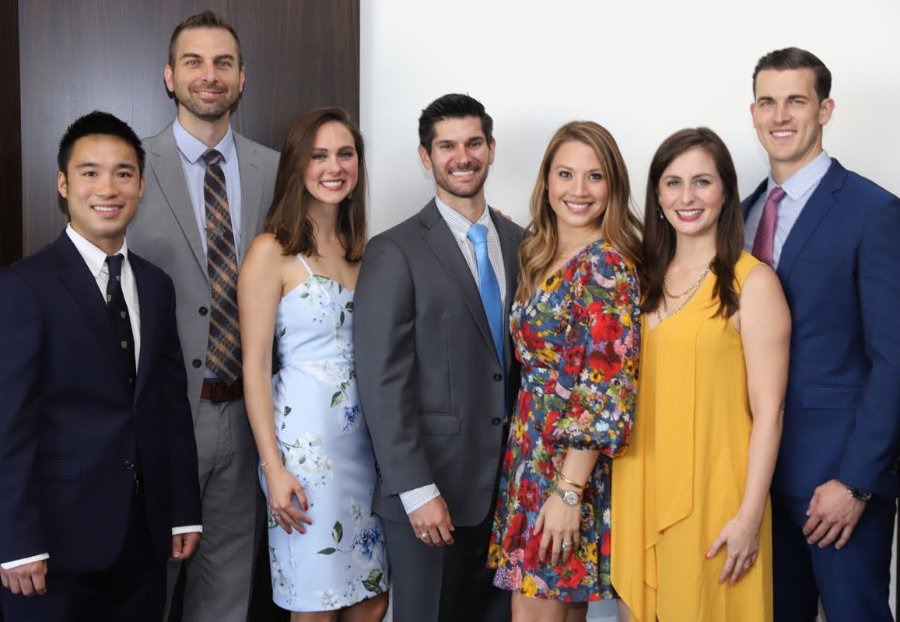 Seven new graduates of the Advanced Education Program in Orthodontics at UTHealth School of Dentistry at Houston celebrated the occasion Aug. 10 at Third Coast Restaurant in the John P. McGovern Texas Medical Center Commons. They include:
Mason D. Borth, DDS, MSD
Alexander R. Edelmann, DDS, MSD
Nathan T. Larson, DMD, MSD
Marian C. McCarty, DDS, MSD
Alissa Morris, DMD, MSD
Hailee M. Rask DMD, MSD
Sonny Wong DDS, MSD.
The 26-month orthodontics program leads to a certificate and optional master of science degree. Seven residents are accepted each year, devoting 60% of their time to clinical treatment, 20% to didactic instruction, and 20% to research and teaching activities.