Pandemic slows or stops some UTSD research; affects all
Published: April 21, 2020 by Kyle Rogers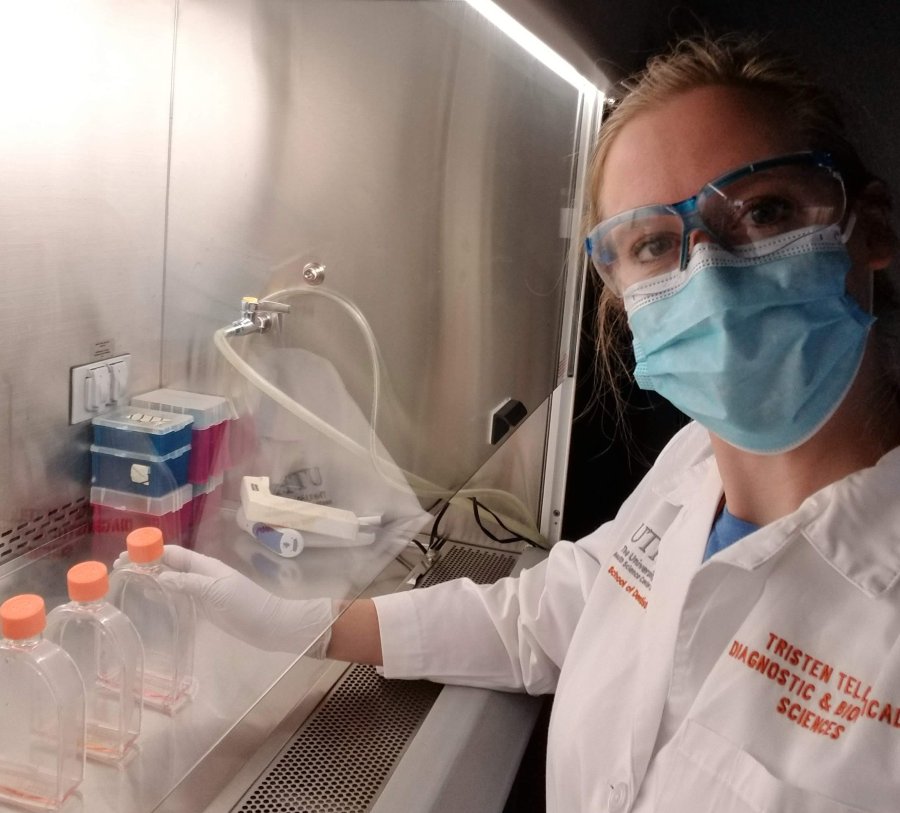 COVID-19 has impacted the day-to-day operations at UTHealth School of Dentistry at Houston, particularly in research.
"We don't want anyone risking their health or life," said Jacqueline Hecht, PhD, associate dean for research and director of the Center for Craniofacial Research. "Our main objective is to keep everyone healthy and provide a safe environment both now and when we resume full operations. We're working with other UTHealth schools to create a data-sharing center, so that research can proceed."
With safety concerns, most research has come to a halt, and no new research is allowed to start. However, multiple areas of research remain underway at UTSD, and all have been affected differentially.
The most heavily impacted area is basic lab research. Only skeleton crews working in shifts are allowed in the lab to maintain vital reagents, freezers, and to complete routine laboratory-required duties. Preclinical experiments may continue, with workers following social distancing and other COVID-19 safety guidelines.
Clinical research has also been modified. Studies with patients already enrolled are allowed to continue without face-to-face contact, if they are in the patients' best interest. Currently, no new patients are being enrolled.
The area least restricted is computer-based research, such as bioinformatics, because it is online and software-driven.
UTSD has worked with students, residents, faculty, and staff to ensure they have remote access to the network. In addition, VPN access has also been enabled for lab computers to help analyze data.
"It's a challenge to keep research on track and productive, but we're doing our best given the situation," said Mary (Cindy) Farach-Carson, PhD, director of clinical and translational research. "We're adjusting and being creative and flexible in finding ways to accomplish our goals."
Researchers have been encouraged to write and complete manuscripts, develop and submit new grant proposals, review articles, analyze data and images, or pursue activities that can safely further their research. Some investigators have even taken the time to learn new skills or programs, such as Adobe Illustrator.
"We want to encourage people to keep their brains stimulated and research moving forward, even if at a reduced level," Hecht notes.
With limitations and stay-at-home mandates, the extra time outside of the lab also affords deeper dives into data that can lead to what Farach-Carson refers to as "hypothesis-generating ideas."
"I think UTHealth has been incredibly intelligent in handling COVID-19," she added. "There are a lot of lessons to be learned from this experience, and I'm sure we're all going to have some important discussions about how we did and will do research when this is all over."