Professor Emeritus Rodney Beetar taught prosthodontics with patience, wit
Published: April 29, 2020 by Rhonda Whitmeyer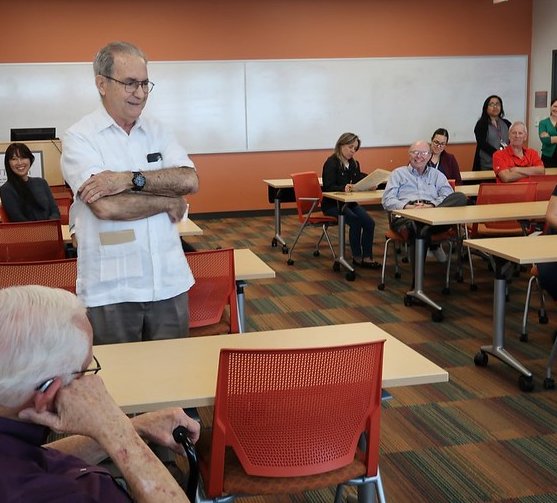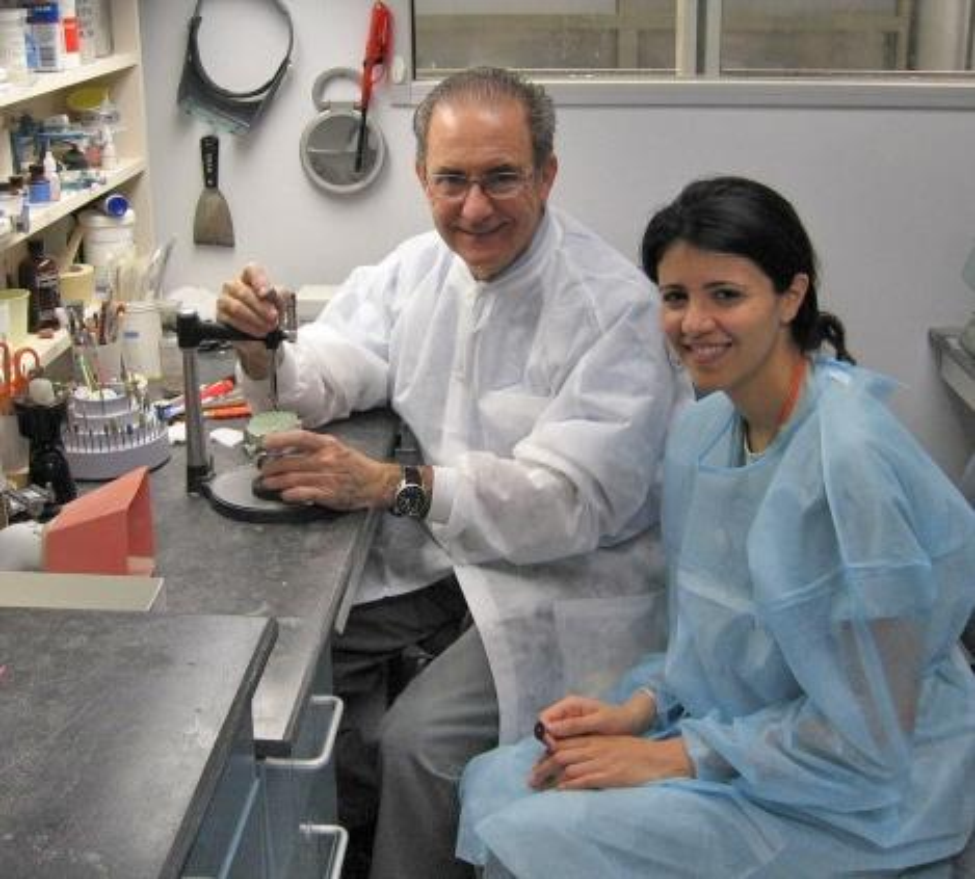 HOUSTON – UTHealth School of Dentistry is mourning a beloved professor who passed away just four months after retiring with 45 years' service to the school.
Rodney F. Beetar, DrOdont, DDS, MS, died Friday, April 24 with his family at his side. He is survived by Kathleen, his wife of 49 years; son Patrick Beetar, DDS '10, OMS '14, and daughter-in-law Sanaz Ekhlassi, DDS '09; son Robert Beetar; granddaughter Darya, and another granddaughter to be born this summer. More information is available in his obituary.
When he retired at age 78 from the Department of Restorative Dentistry and Prosthodontics, Beetar was a clinical professor, but he has since been named "Professor Emeritus" by The University of Texas. Dean John Valenza, DDS '81 said the professor lived long enough to be told about the honor.
"We were heartbroken to learn that Dr. Beetar had passed away," Valenza said. "We had just received approval to award him the distinction of 'Professor Emeritus.' While we couldn't present this honor to him in front of all the faculty, his son Patrick was able to tell him a few days ago, to the cheering of the UT Physicians who were present in the room."
A native of Colombia, Beetar earned his first dental degree (DrOdont) from Cartagena University, followed by a DDS from Creighton University School of Dentistry in Omaha, Nebraska, and a prosthodontics certificate and master's degree from St. Louis University School of Dentistry in Missouri. He also held a certificate in maxillofacial prosthodontics from The University of Texas MD Anderson Cancer Center in Houston.
He joined the UTHealth School of Dentistry faculty in 1975, and many of his students went on to become colleagues, including Dean Valenza, Department of General Practice and Dental Public Health Chair and Professor Gary Frey, DDS '76; Professor Emerita Peggy O'Neill, DDS '90, PhD; Professor C.D. Johnson, DDS '86, MS and many others.
At UTSD, Beetar's focus was on undergraduate clinical and preclinical dental education, primarily in removable prosthodontics, but from 1984 to 2012 he also led a continuing education course in general dentistry for Spanish-speaking dentists, volunteering for the role after the inaugural course director, Don Kamas, DDS, died unexpectedly.
"Curso de Odontologial General" (General Course in Dentistry) returned annually for 28 years, becoming the longest-running CE course in the school's history. The four-day course attracted participants from Mexico, Guatemala, Colombia, Costa Rica, Brazil, Argentina and other countries, even Venezuela, until politics there got in the way.
Third- and fourth-year dental students chose Beetar to receive the John P. McGovern Outstanding Teaching Award multiple times, most recently in 2017. He also contributed to preclinical curriculum development and faculty mentoring.
Beetar was a member of the American Dental Association, Texas Dental Association, Greater Houston Dental Society, and the Joe B. Drane Dental Society. He was licensed to practice dentistry in both Texas and Colombia. He had maintained a private practice in Houston since 1975.