Quarantine made him famous: Dental student's TikTok videos on language sounds go viral
Published: July 13, 2020 by Kyle Rogers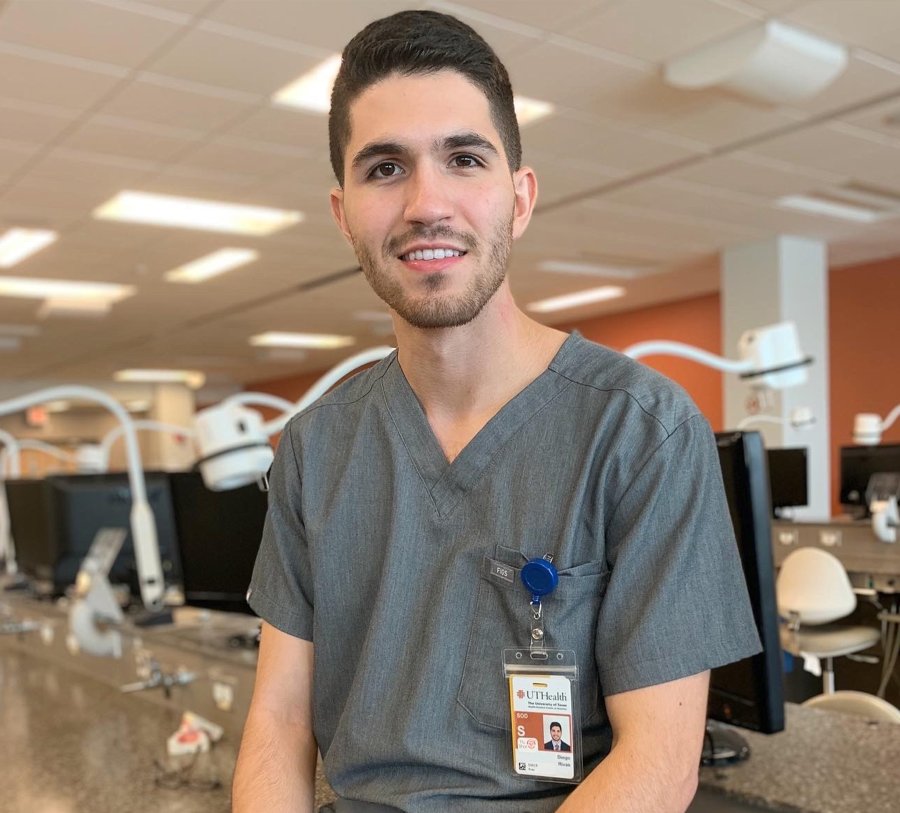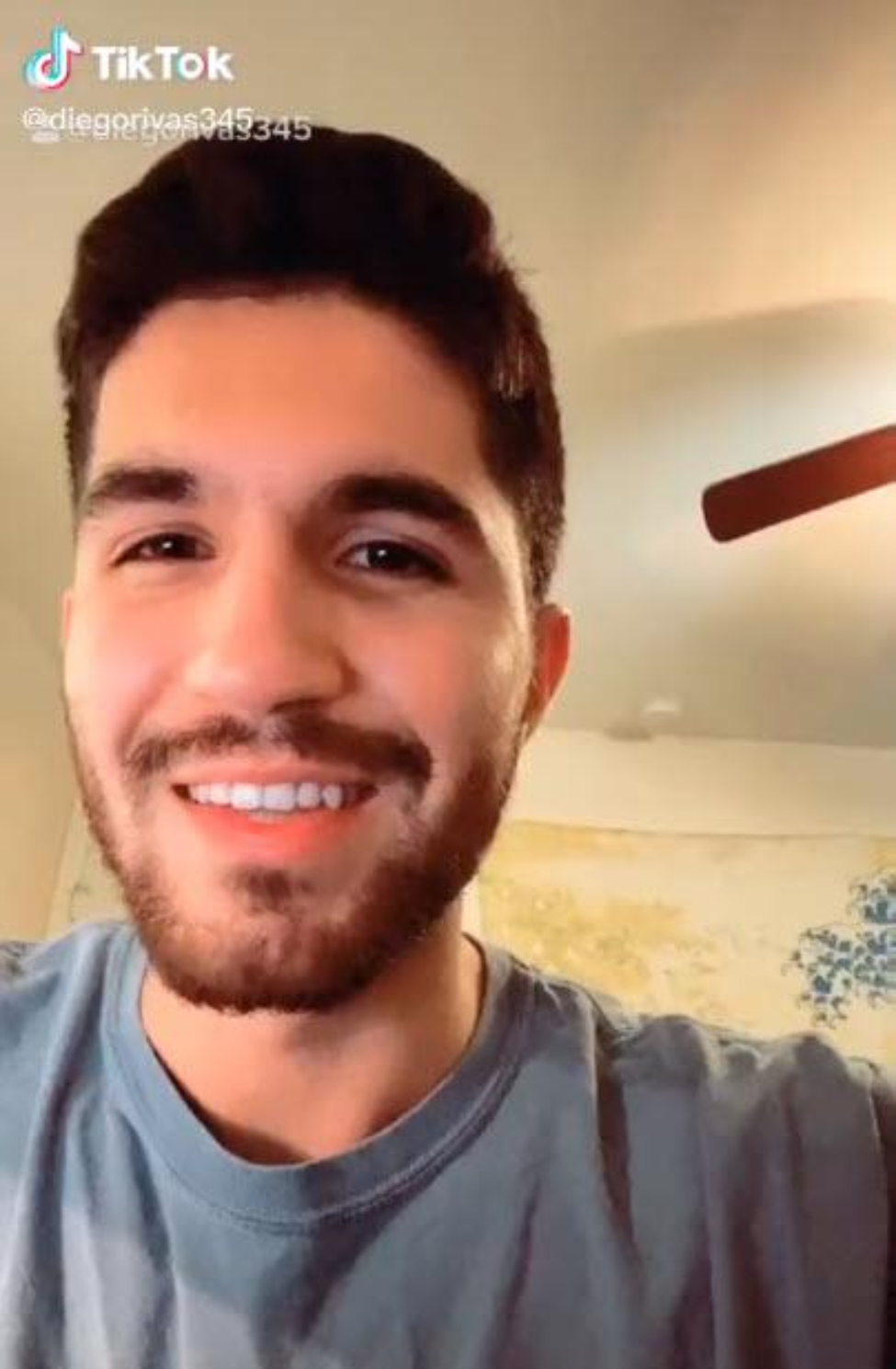 "What Americans Sound Like to Non-English Speakers," is a topic Diego Rivas, a dental student at UTHealth School of Dentistry at Houston, used in a TikTok video in early March. Little did he know that video and others to follow would become viral sensations.
Featured on popular websites such as BuzzFeed, Newsweek, and 9GAG, as well as El País in Spain and others, his video series mimicking sounds of more than 20 languages and dialects has accumulated over 5 million views.
Rivas attributes the idea for the videos to a neuroscience class at UTSD taught by Associate Professor Cameron Jeter, PhD, of the Department of Diagnostic and Biomedical Sciences.
"We were learning about Wernicke's aphasia, a neurological condition that prevents people from understanding language," Rivas said. "They're able to recognize the prosody, tone, and rhythm of the spoken words, but they can't comprehend the vocabulary or sentence structure.
"We watched a video of an actor speaking gibberish that sounded exactly like English, and I thought this was something I may be able to replicate. I've always been good at voices and impressions."
Growing up, Rivas recalls having an ability to imitate languages and accents with ease, much to the enjoyment of those around him.
Enter the COVID-19 pandemic. With stay-at-home mandates, Rivas found himself with an abundance of free time and decided to download the popular app, TikTok.
"When quarantine came along, I thought it would be a good time to start making videos," he said. "When the first video went viral with over 2 million views, I thought, 'Wow, this is amazing. People seem to be really enjoying them, so I might as well make more.'"
Born in Venezuela, Rivas grew up in Brazil speaking Spanish and Portuguese. He learned English when he was 5 and his family immigrated to the U.S., settling in Houston.
While earning a bachelor of science degree in biology from St. Edward's University in Austin, Rivas spent a semester abroad in France. Despite not speaking a word of French, his fluency in Spanish and Portuguese helped him pick it up quickly, as all three languages are Latin-based.
"I've always been very passionate about language," he said. "I think my multicultural upbringing has helped me develop an ear for it."
Not all of the languages and dialects in his videos have come naturally to him, however. Before "debuting" some of his clips, he watched YouTube videos and practiced different linguistic styles, speech structures, and cadences.
For Rivas, "going viral" has given him valuable experience with the world of social media marketing — one he hopes to incorporate into his future dental practice.
"I've started to put some videos together of me in scrubs and working on mannequins," he said. "I believe a social media presence can be a valuable asset for me in the future, as a dentist, educator, and business owner. This is all so new to me, but I have found it to be a huge source of joy and creativity that allows me to connect with others on a larger scale."
That connection is what led Rivas to want to become a dentist.
"I've always been interested in helping people, and I love how dentistry is a people-person profession," he said. "I enjoy constantly getting to interact with others and to be able to have a job in which I can use with my hands to make a difference for somebody, whether it be taking away their pain or boosting their self-esteem with a beautiful smile."
One way to connect is through spoken word, and Rivas hopes to learn more languages, such as German, Arabic, or Vietnamese, in the future.
"I want to be able to speak to people from all different cultures, ethnicities, and languages, and connect to them on a deeper level," he said. "When you speak to somebody in their native language, you speak to their heart."