Remembering Dr. Nabers: Gift created lecture series in periodontics
Published: March 31, 2020 by Rhonda Whitmeyer & Kyle Rogers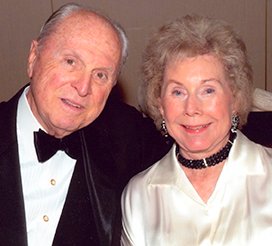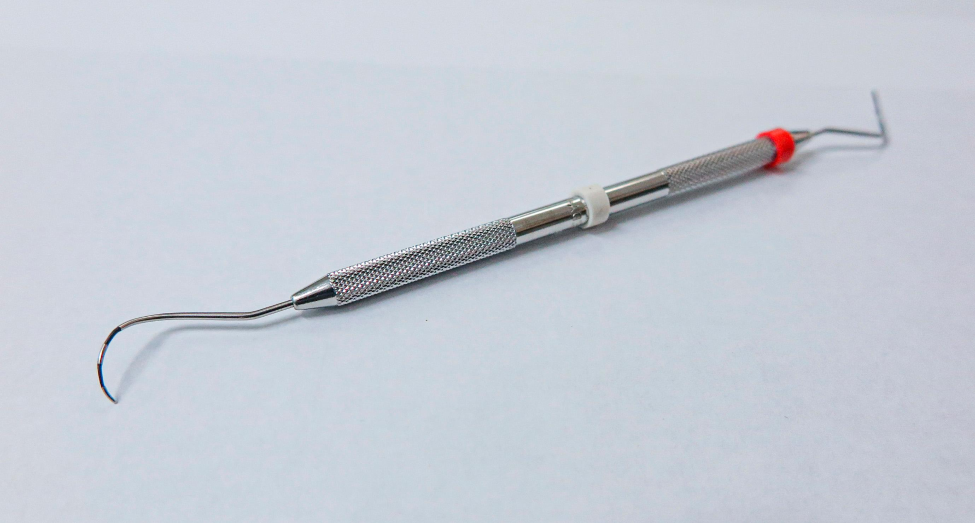 Renowned periodontist, philanthropist, and UTHealth School of Dentistry at Houston alumnus Claude Lowrey Nabers, DDS, MSD, died March 17, 2020, just 12 days before his 96th birthday.
"We were saddened to learn of the passing of our alum and benefactor, Dr. Claude Nabers," said Dean John Valenza, DDS. "Dr. Nabers was a big supporter of periodontics at our school and beyond. He will be missed."
With a gift of more than $100,000 to UTSD in 2008, the Nabers family established the Claude L. Nabers, DDS, MSD, and Blanche Eaton Nabers Visiting Professorship in Periodontics — only the second visiting professorship in the school's then-103-year history. It was a gift of gratitude, Nabers said at the time.
"I really thought I needed to do something for my profession, to give something back, because it has been so good to me," he said. "(My wife and I) have had a wonderful, wonderful life."
The endowment supports the annual "Nabers Lecture in Periodontics" at UTSD, featuring the nation's preeminent educators in the field. The lecture is always free for UTSD faculty, students and residents, but offered as a registration-only continuing education course for outside dental professionals.
A native of Vernon, Texas, Nabers began his college years at Stephen F. Austin State University and The University of Texas at Austin. He served in the U.S. Army and graduated from UTSD in 1946, going on to earn a master's degree from Northwestern University in 1949.
He married the former Blanche Eaton in 1951 and established a successful practice in San Antonio, retiring in 1984. When the UTSD Alumni Association named him Outstanding Alumnus of 1980, Nabers had achieved widespread recognition in the profession.
He originated and published on four periodontal surgical procedures; he designed the "Nabers probe," a diagnostic tool used to find the dividing point in multi-rooted teeth, and he authored, co-authored, or contributed to several textbooks, including Periodontal Therapy.
Nabers presented postgraduate courses around the world and lectured in 28 states and 14 countries, performing surgical demonstrations live on TV at major dental meetings across the U.S. He served on the American Dental Association Council on Dental Research and directed continuing education in periodontics for the Pankey Institute in Miami.
A diplomate and former chair of the American Board of Periodontology, Nabers was also past president of the Southwest Society of Periodontists and the American Academy of Periodontology, receiving the academy's Gold Medal Award, Master Clinician Award, and Fellowship Award.
In 1978, he was awarded the Department of the Army's Outstanding Civilian Service Medal for his work as a consultant in periodontics to Brooke Army Medical Center. He was also a consultant to Lackland Air Force Base hospital, to the School of Aerospace Medicine at Brooks Air Force Base, and to the surgeon general of the Air Force.
Nabers was a lifetime member of Xi Psi Phi Dental Fraternity, an honorary member of Omicron Kappa Upsilon National Dental Honor Society, and a member of many local, state, and national dental societies.
"Dr. Nabers was truly a legend in periodontology," said Nikola Angelov, DDS, PhD, chair of the Department of Periodontics and Dental Hygiene at UTSD. "He was one of the giants on whose shoulders scores of periodontists stand. He was a true clinician, academician, researcher, and scholar — and a faithful servant to the profession."
Nabers is survived by Blanche, his wife of 68 years; two sons, six grandchildren, and three great-grandchildren. The family chose to have a private memorial service due to the COVID-19 pandemic.