Research published on temporomandibular disorders, sleep bruxism
Published: December 07, 2020 by Kyle Rogers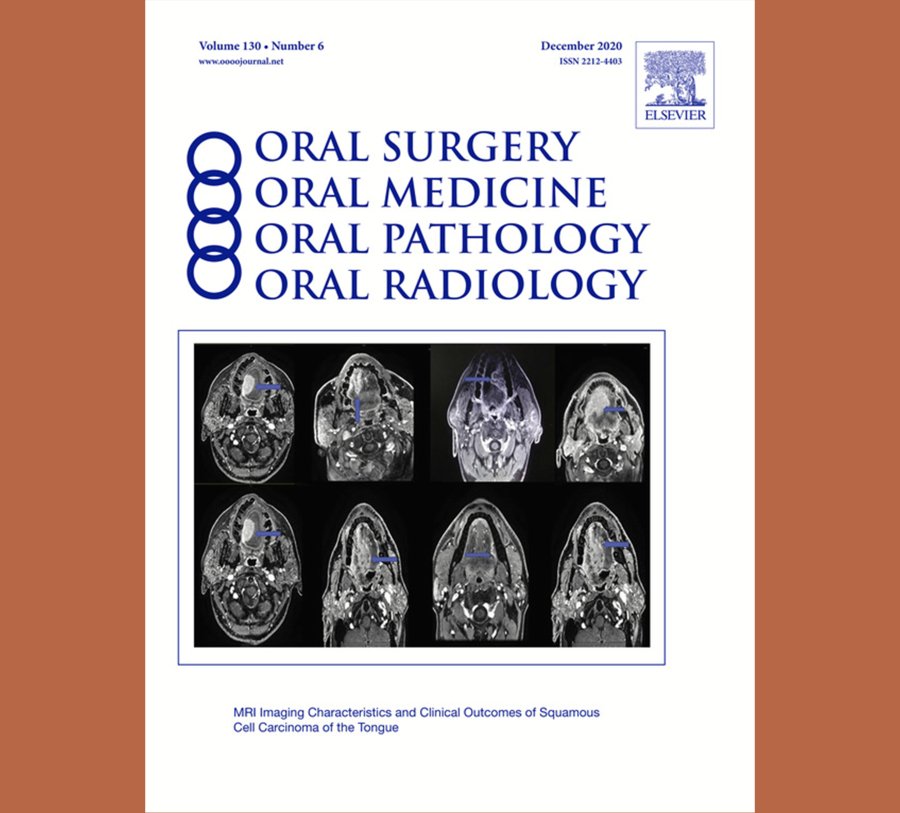 Both temporomandibular disorders and sleep bruxism (teeth grinding) are destructive to the masticatory system. However, the link between the two is unclear.
Research at UTHealth School of Dentistry at Houston on "When should sleep bruxism be considered in the diagnosis of temporomandibular disorders?" has been published in the December edition of Oral Surgery, Oral Medicine, Oral Pathology, Oral Radiology, widely known as "Triple O."
Professor Shawn Adibi, DDS, MEd, is senior author, along with first author Yu "Jean" Chen Chien, a fourth-year dental student, who led the study. Other co-authors included Associate Dean for Technology Services and Informatics Muhammad Walji, MS, PhD; Senior Statistician and Quantitative Biologist J. Nathaniel Holland, PhD; and Davor Seferovic, MPH, research assistant.
The purpose of the research was to "Assess the relationship between temporomandibular disorders (TMD) and sleep bruxism (SB) through the signs and symptoms in two patient groups: TMD only and TMD with SB."
A retrospective chart review was conducted via axiUm, UTSD's electronic health record system, to look at patients with a chief complaint of jaw pain referred to and seen at UT Dentists, the school's faculty group practice, between Nov. 1, 2015 and April 1, 2018.
The review looked at patients with completed International Network for Orofacial Pain and Related Disorders Methodology history questionnaires and Diagnostic Criteria for Temporomandibular Disorder clinical examinations. In total, 52 patients, including 12 with TMD only and 40 with TMD with SB, met the study's criteria.
Descriptions and measurements of patient symptoms were investigated, and statistical analysis was conducted using chi squared, also known as a χ2 test, which compares two variables in a contingency table to see if they are related; and Fisher's exact test, a statistical assessment used to determine if there are nonrandom associations between two categorical variables.
The results showed patients who had TMD with SB reported a significantly higher number and/or frequency of oral behaviors, such as clenching, grinding, during sleep and waking hours, as wells oral habits such as prolonged chewing gum, compared with patients who had TMD only. Patients who had TMD with SB also exhibited significantly more signs and symptoms of headache attributed to TMD compared with patients who had TMD only.
The study's conclusion noted "The results of the study provide clinical evidence needed by clinicians to diagnose and treat patients with TMDs and SB. For patients with temporal headaches attributed to TMDs, clinicians should also consider SB while making the diagnosis."