School invests $2.5M in digital dentistry; students learn to make same-day crowns
Published: July 25, 2019 by UTHealth Staff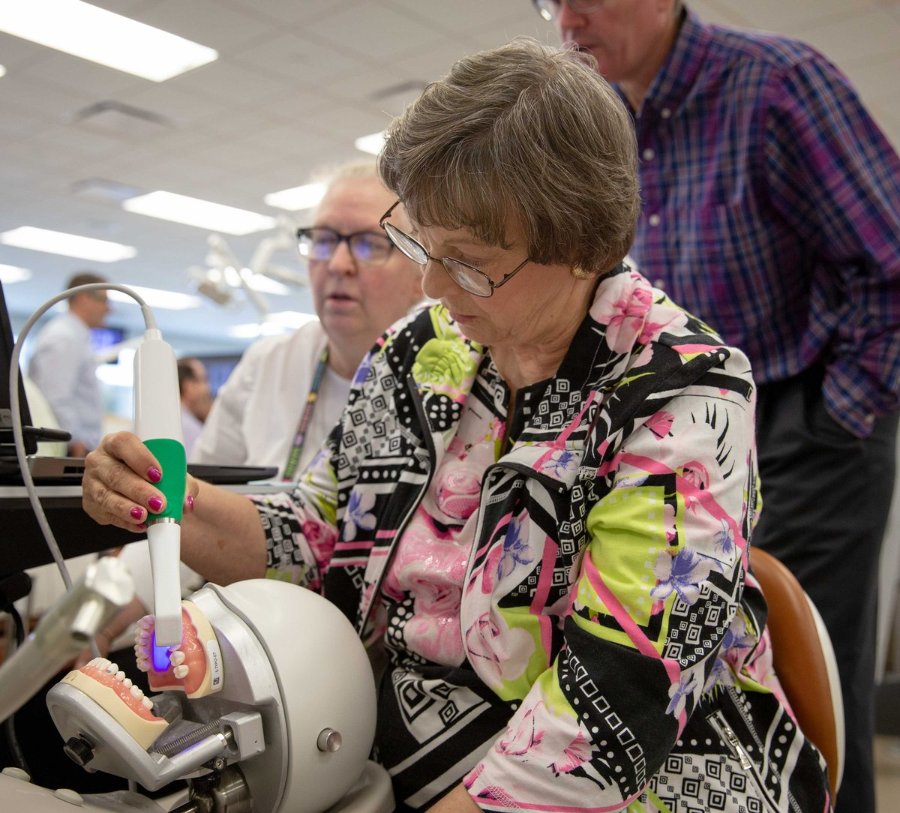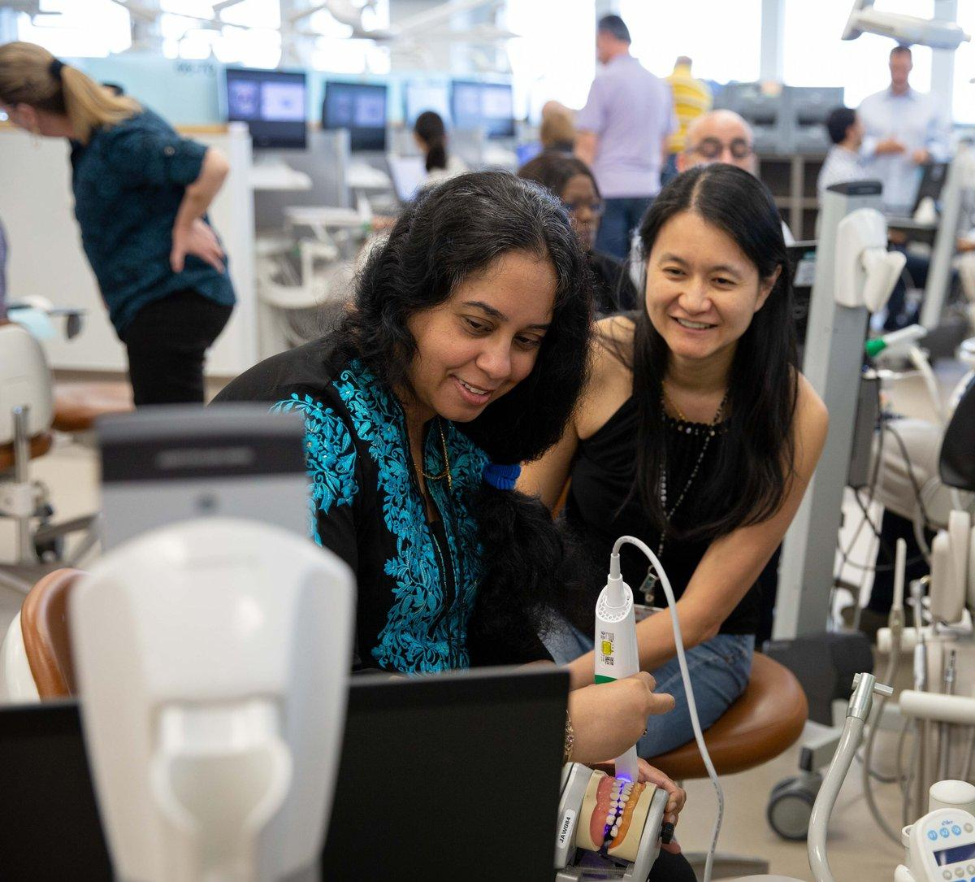 UTHealth School of Dentistry at Houston will invest $2.5 million over the next five years to make sure students are familiar with taking digital impressions, milling restorations, and using 3D printing technologies — all essential tools of the modern dental practice.
Nearly 30 new E4D laser scanners and five new milling units are available to students this fall, said Dean John Valenza, DDS. The technology was previously available only in the school's faculty practice, UT Dentists. Now, the state-of-the-art equipment will also be used in continuing education courses.
Traditionally, dentists have used various elastomeric materials to mold tooth impressions, sending them off to have crowns fabricated. Patients come back in a week or two to have the crowns installed.
Today's digital dentists are making the crowns themselves, first using lasers to take precise, digital measurements of the patient's damaged teeth, then sending those measurements to a milling machine in the dentist's office. The patient gets a custom-fitted, custom-made crown all in one visit.
"Over the next five years, there will be a huge transition in dentistry in which more than 80% of all crowns will be designed and milled in-house," said Assistant Professor Michelle Thompson, DDS, director of digital dentistry at UTHealth School of Dentistry. "We want to stay ahead of the curve when it comes to the latest technology."
Associate Professor Stephen Laman, DDS, digital dentistry instructor and group practice director at the School of Dentistry, said the school's investment will pay off in several ways.
"We're going to be able to attract more applicants with this technology," he said. "Also, our grads will be able to walk into a dental practice and perform these high-tech procedures."
Crowns made with computer-aided design/computer-aided manufacturing (CAD/CAM) are more precise than those made from molded impressions, he added. "We've been monitoring this technology for years, and it's at the point where equivalent or better results can be obtained."
Professor Maria Loza, DMD, MS, chair of the Department of Restorative Dentistry and Prosthodontics, noted that just as digital technology has changed health care overall, it will continue to change dentistry.
"The move to digital dentistry began with digital photography, digital radiographs, and electronic health records," she said. "Now, we're using this technology to make replacement teeth. In the future, I could see us also making bridges, implant crowns, and dentures with this technology."