SHPEP celebrates 15 years of helping undergraduate students
Published: November 12, 2020 by Kyle Rogers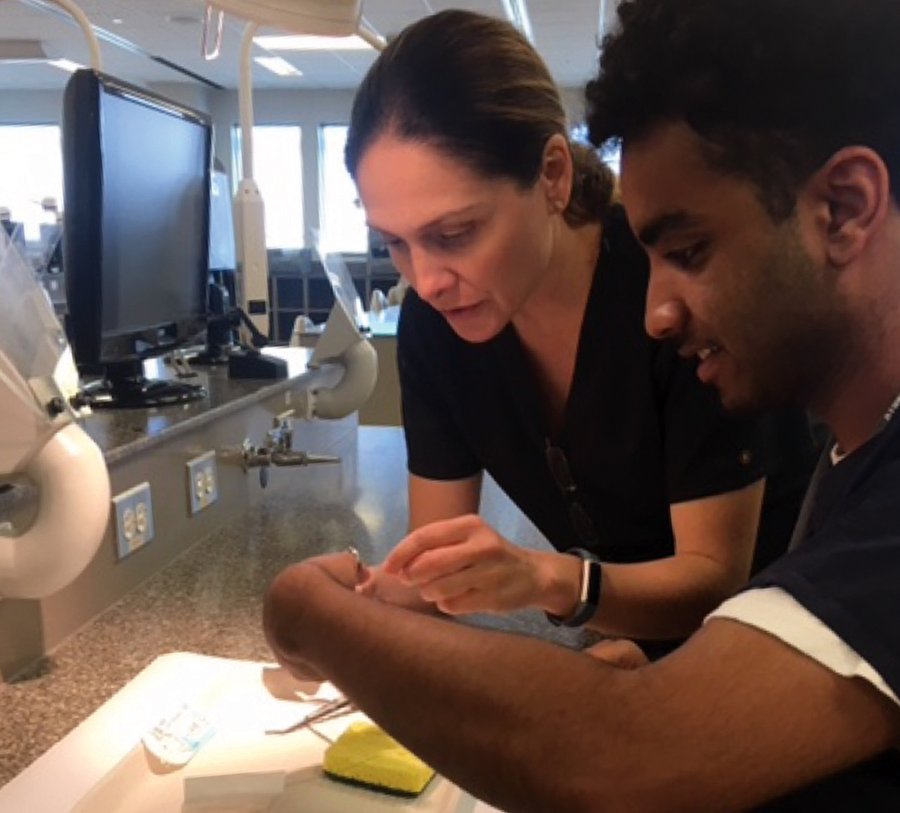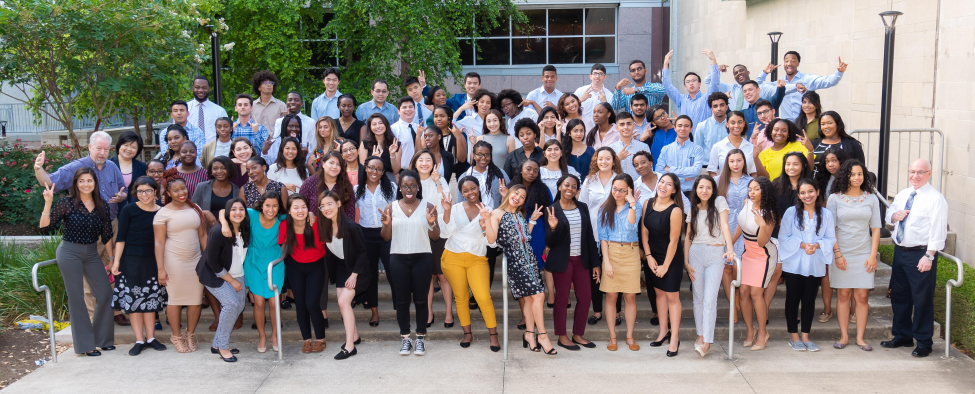 For 15 years, the Summer Health Professions Education Program (SHPEP) at UTHealth has been providing an informational opportunity for undergraduate freshman and sophomore students interested in working in health professions.
Established by the Robert Wood Johnson Foundation, SHPEP is a free, six-week, career-enrichment program for 40 pre-med, 20 pre-dental, and 20 pre-nursing students held from late May to early July in partnership between the School of Dentistry, McGovern Medical School, and Cizik School of Nursing. The program is designed to improve underrepresented and minority students' chances of becoming successful applicants to health profession schools.
"Many times, a student will come into the program saying they want to do dentistry, medicine, or nursing specifically," said Robert D. Spears, PhD, SHPEP program director at UTSD. "After they go through it, they realize, 'I'd much rather do one of the other programs.'
"We don't pigeonhole them into doing things only relative to their expressed interest, and I think that's one of the biggest strengths of SHPEP," he added. "Students come in, find out more information about the three programs, and at the same time strengthen their own commitment as well."
SHPEP scholars take courses relevant to health professions, including basic sciences and math, and go through clinical experiences, learning and study skills seminars, and professional development activities. They also have the opportunity to hear from SHPEP "ambassadors" who previously completed the program and continued their education in various health care fields.
Normally, scholars meet and learn from faculty on the UTHealth campus while staying at nearby dormitories at Rice University. However, due to the COVID-19 pandemic, the program was adapted for a virtual setting for summer 2020.
In September, the program was renewed for summer 2021, when it will once again be offered remotely.
"We're excited for SHPEP to return next summer, because the program is a foot in the door for students," said SHPEP Manager Griselda "Grace" Avila. "There's a personal satisfaction that comes from this, too, being from Mexico. This program allows underrepresented minorities and economically disadvantaged students to come and see schools that they wouldn't normally get to see otherwise. At the end of the day, we're helping them mold their futures."
Applications for the summer may be submitted through Feb. 5, 2021. To learn more about the SHPEP experience at UTHealth, visit Go.uth.edu/SHPEP-video.