Student National Dental Association Chapter participates at Houston Health Fair
Published: August 30, 2021 by Kyle Rogers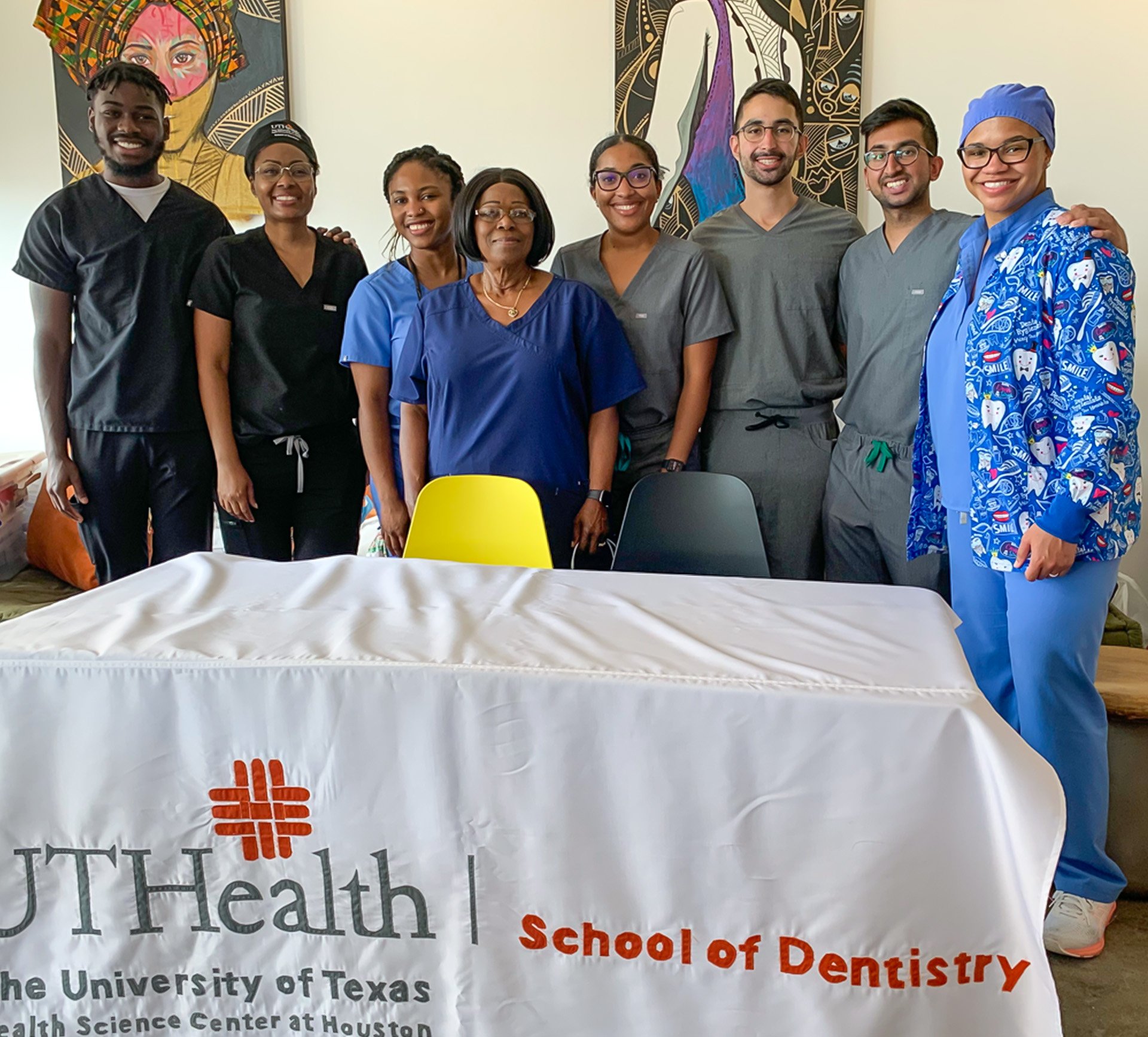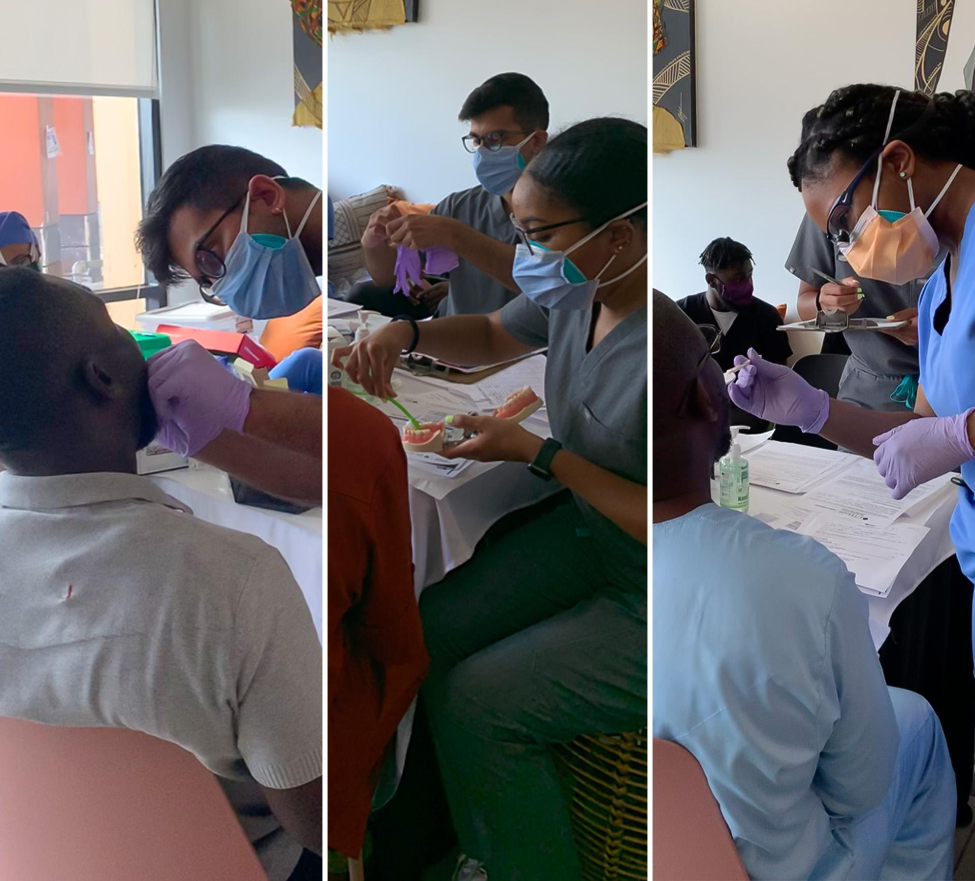 Students and faculty representatives from the Student National Dental Association Chapter at UTHealth Houston School of Dentistry participated in the Association of Nigerian Physicians in the Americas Houston Health Fair over the summer.
At the ANPA Houston Health Fair, dentists, physicians, nurses, and dental and medical students collaborated to provide blood pressure and other vital signs, blood sugar and oral health screens, as well as COVID-19 vaccinations and health education to participants.
Specific services provided by the dental team included oral health and oral cancer screening, along with dental health education. Information was provided to participants who needed dental treatment to connect them with local community resources, especially participants that do not have a dentist or have not seen a dentist in several years.
The dental outreach component took place July 10 and was planned under the auspices of the SNDA by faculty sponsor, Esther Kuyinu, DDS, MS, associate professor.
Dental student volunteers included Michael Akinyeye '22, Dominique Angibeau '23, Marlena Dobbs '22, Amber Hua '23, Layth Layth '23, Salman Momin '23, Elvira Nworah '22, Andrea Pajarillo '22, and Mostefa Sheikhi '23. Faculty in attendance were Kuyinu and Erin Thomas, DDS, clinical associate professor and director of the special patient clinic.