Teaching teledentistry: Innovating curriculum during COVID-19
Published: November 05, 2020 by Kyle Rogers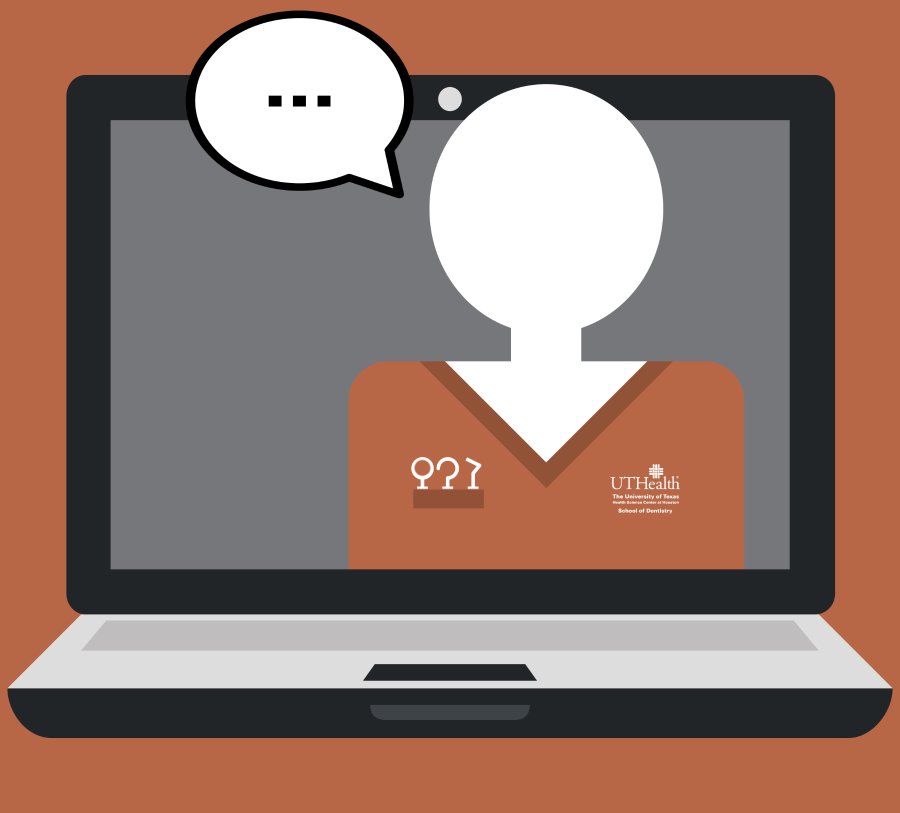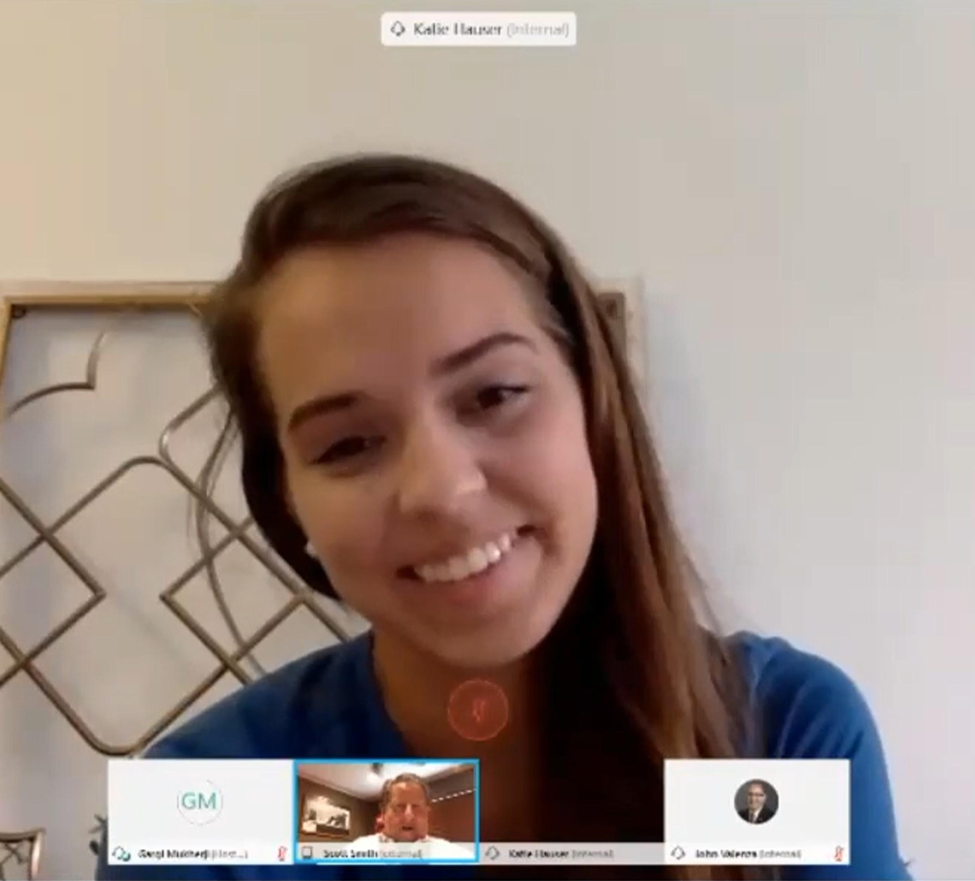 What is teledentistry? That was a question Clinical Simulation Director Shalizeh "Shelly" Patel, DDS, MEd, and Department of Pediatric Dentistry Chair Gregory Olson, DDS, MSc, posed over the summer to 98 third-year dental students at UTHealth School of Dentistry at Houston.
Due to the COVID-19 pandemic, clinical activity was limited to emergencies for patients of record, with care provided by faculty instead of students. As a result, UTSD administration was exploring alternatives for providing students a meaningful clinic experience, and teledentistry was suggested.
"COVID-19 has changed the view of teledentistry for many," said Olson. "Our observation was the occurrence of the pandemic and what followed created the right climate for us to move forward in both clinical education and practice of teledentistry.
"It's almost like it added gas to the fire," he added. "We recognized teledentistry was a must, and the pandemic highlighted the definite need to move this method of delivery of patient care forward."
On May 4, Dean John Valenza, DDS, asked Olson and Patel to simulate teledentistry visits as a way to present its effectiveness during times when face-to-face contact isn't possible.
"When dealing with a patient-based simulation exercise, organization is key," said Patel, a distinguished teaching professor. "You have to be methodical in order to make the storyline effective and suspend disbelief, so the learner can become fully committed to the simulated encounter and start believing on some level that it's genuine and not staged."
Richard "Hal" Halpin, MEd, EdD, manager of educational technology in the Department of Technology Services and Informatics, was recruited to help create three virtual patient cases ranging between tooth, jaw, and gum aches that could be addressed in a virtual setting.
In addition, Marcy Hamburger, senior program manager of the Standardized Patient Program at McGovern Medical School, provided actors to play the role of patients. Faculty observers were Juliana Barros, DDS, MS; Lubna Fawad, DDS; Deborah Franklin, DDS, MA; Gargi Mukherji, DDS; Priyanshi Ritwik, BDS, MS; and Kimberly Ruona, DDS.
The simulation program was introduced during a virtual orientation in May via Cisco Webex.
"We wanted this to be a learning experience," Patel said. "We gave our students some guidelines to follow and then wanted to see how they'd manage the situation."
Spilt into three groups across three days in June, students were assigned to see two consecutive patients in separate Webex rooms for 15 minutes each. When a student joined a virtual room, the faculty observer went off camera as if not there, and the teledentistry visit between student and patient played out for eight minutes. Afterwards, the faculty observer would debrief the student and provide feedback before they joined the next Webex room where a new patient and faculty observer were waiting.
"Because this was part of an experiment to assess the feasibility of teledentistry's implementation, we wanted to have a fairly structured and compressed timeline," Olson said. "Eight minutes may seem short for patient engagement, but we wanted to see how far we could push the envelope in the timeframe of these sessions."
Reviewing each session, Patel noted the students' reactions when the faculty showed themselves on camera after the simulation was over. "It was so interesting when this happened, because you could see the students immediately relax. It went from this tense, stoic professionalism to a level of comfortability like seeing an old friend."
In total, 196 patient consultations were completed across the three days, and every session was recorded. Students were sent videos of their respective cases to review and critique against the faculty observers' rubric to see how they compared.
The rubric was designed with assistance from Associate Dean for Student, Faculty, and Community Affairs Amy Franklin, PhD, of The University of Texas MD Anderson Cancer Center UTHealth Graduate School of Biomedical Sciences.
"The way Dr. Franklin can read body language is just amazing," Patel said. "She can look you in the eye and tell exactly how you're feeling. The learning experience was for students to go back and watch their body language, what they said, and see how they can improve."
At a final meeting in July, Olson and Patel noted how the students' perception had changed toward teledentistry.
"After the simulation, I called teledentistry 'back to the future,' because we learned the importance of going back to the basics," Patel said. "When we, as dental students or dentists, are in the dental chair, we immediately want to get into and look at the mouth and locate the problem. Sometimes we forget to let the patient tell us what's wrong. In this format, students had no choice but to listen and get to know the patient."
Olson and Patel called the revelation of going back to the basics an "eye opener," and both expressed pride in how the students handled this virtual delivery of patient care.
"They showed a lot of compassion," Patel said. "The patients needed to be comforted, and our students did a great job of doing that. Overall, this simulation improved the connection between a dentist and patient."
Olson and Patel presented the results of the simulation during the American Dental Education Association's (ADEA) eLearn webinar "Simulating Telehealth in Dental Education: Practical Lessons" in August. A paper on the findings, "Global Pandemic and the Rise of Teledentistry" was published in Wiley, ADEA's online library.
Thanks to the students' participation in the simulation, UTSD has moved teledentistry to the implementation phase. Currently, Olson and the Department of Pediatric Dentistry are exploring teledentistry visits with patients of record in both the student clinic at the school and in the advanced education program clinic, UTHealth Pediatric Dentistry, at 6655 Travis St., Suite 460.