Texas Academy of General Dentistry names Valenza 2019 Texas Dentist of the Year™
Published: September 23, 2019 by Rhonda Whitmeyer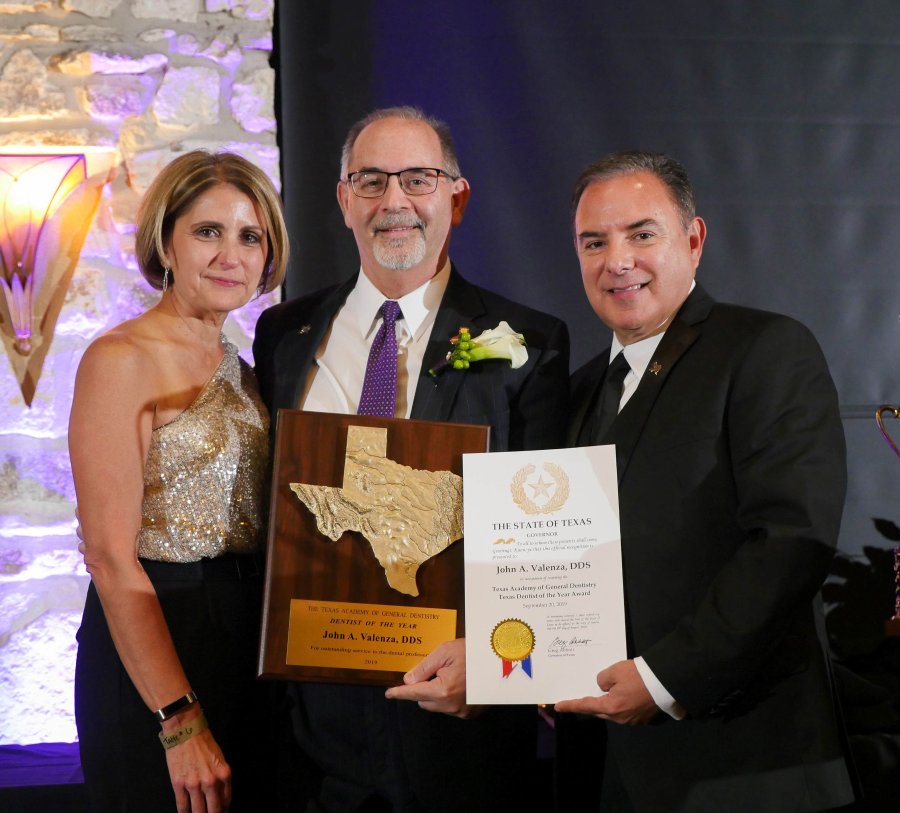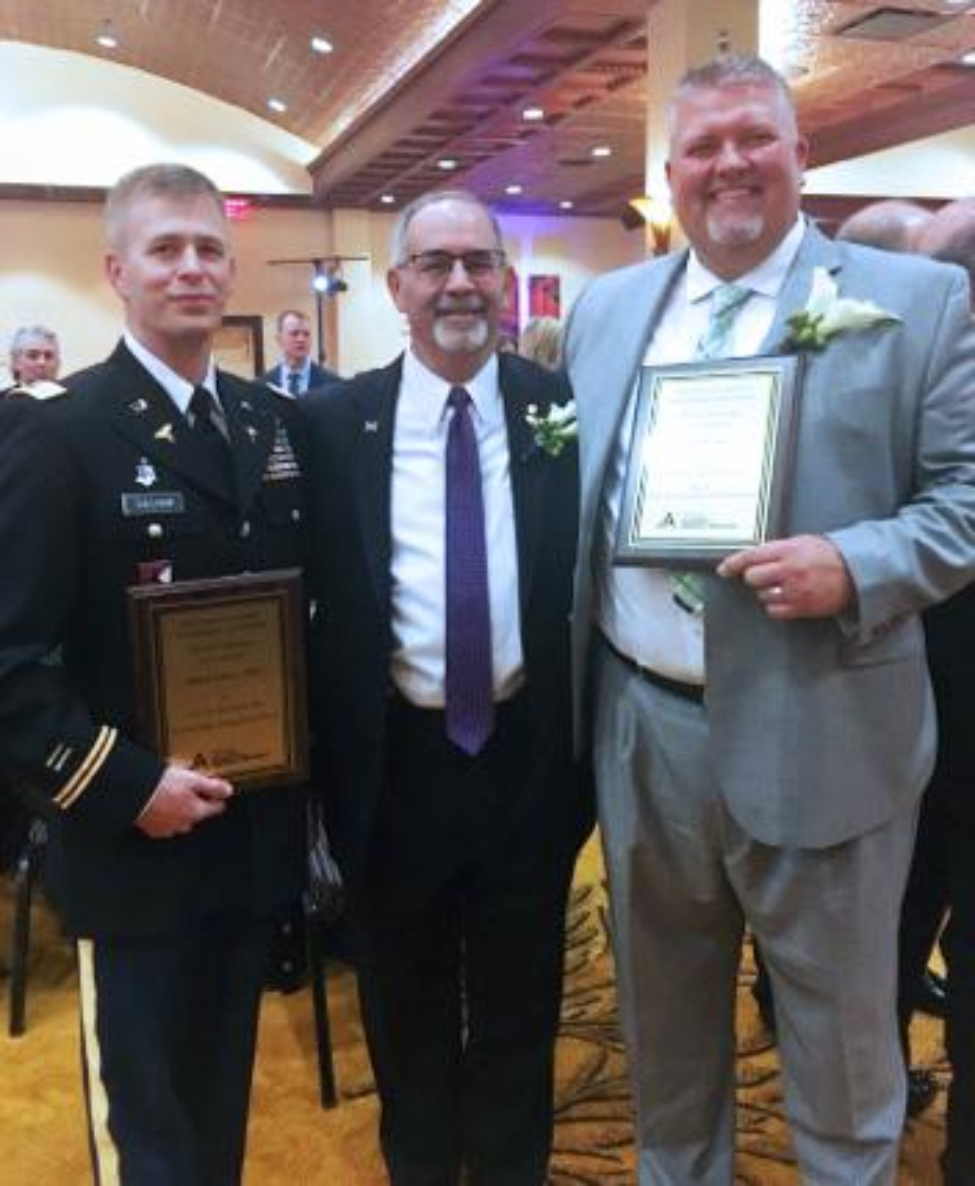 The Texas Academy of General Dentistry's 2019 Texas Dentist of the Year™ is John A. Valenza, DDS, dean, alumnus and distinguished teaching professor at The University of Texas Health Science Center at Houston (UTHealth) School of Dentistry.
Valenza received the award Sept. 20 at the Lone Star Dental Conference in Austin. He was among 15 dentists (including some specialists) from across the state nominated for the prestigious award, including two other UTHealth alumni: John H. Case, DDS '79, MS '82 of McAllen and James A. Person, DDS '78, of College Station.
Every year, TAGD selects one dentist to honor as Texas Dentist of the Year. Nominees are chosen by the Texas Dental Association's district dental societies and components of the Academy of General Dentistry across the state. Nominees may be from any specialty and do not have to be academy members.
Valenza, a fellow of the AGD, was nominated by both the Greater Houston Dental Society and Houston Academy of General Dentistry.
"I am so very humbled by this honor," he said, "but truly, it represents what my family, friends and the students, faculty and staff at UTSD have meant to me and countless others. I especially appreciate my colleagues at GHDS, HAGD and TAGD and their support of me and our school."
A Houston native, Valenza attended The University of Texas at Austin before entering dental school, graduating in 1981. He gained experience in hospital dentistry, private practice and both clinical and didactic teaching before UTHealth President Giuseppe Colasurdo, MD, appointed him dean in 2011 — the first alumnus dean since the school opened in 1905.
Valenza is a member of the prestigious University of Texas Kenneth I. Shine, MD Academy of Health Science Educators. He is the school's first dean to use Twitter to share news and commentary. Follow him at twitter.com/jvalenza.
TAGD also names a "New Dentist of the Year™" annually, with the 2019 award going to Sarah Percy Tovar, DDS, of San Antonio. Of 10 nominees, four were from UTHealth: Timothy Hill, DDS '14, of Ingleside; Laura Johnson Schott, DDS '12, of Cypress; Michael Sullivan, DDS '14, of Keene; and Michelle Aguilos Thompson, DDS, GPR '14, of Houston.
The academy launched the New Dentist of the Year Award in 2009 to recognize the outstanding achievements of general dentists who graduated within the past seven years and who have shown exemplary leadership and a clear vision for the future of dentistry. UTHealth alumna Summer Ketron, DDS '10, won the title in 2018.