Three in a row: UTSD student wins prestigious scholarship
Published: August 07, 2019 by Rhonda Whitmeyer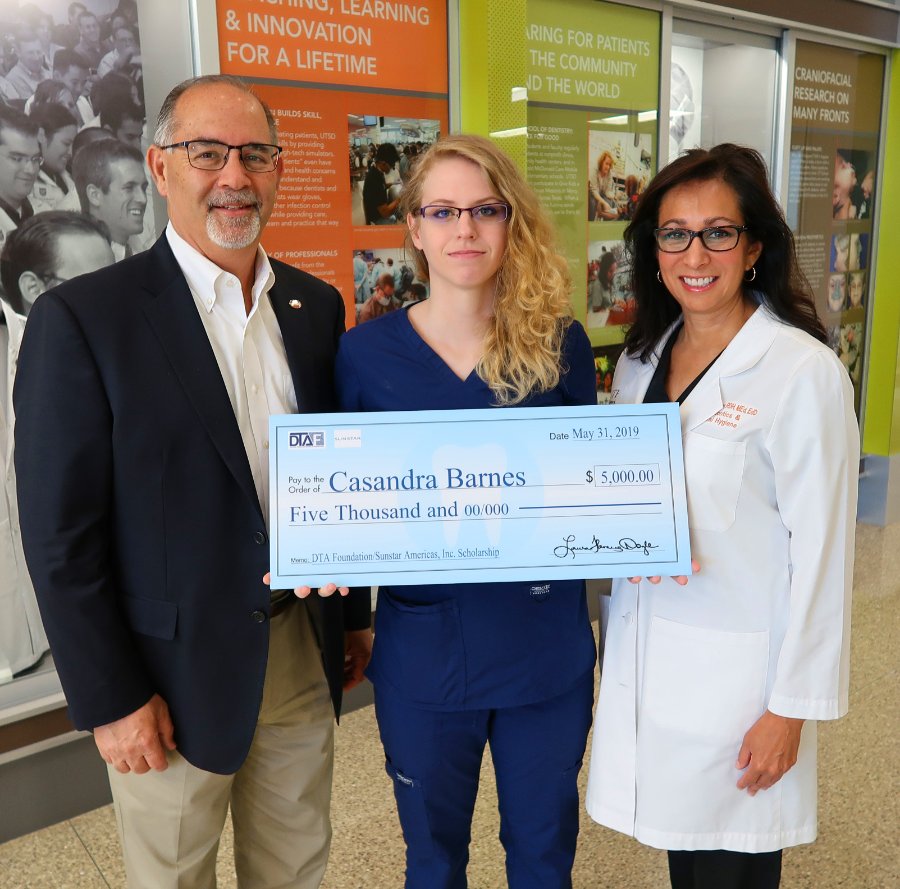 Third-year dental student Casandra Barnes has been awarded a Dental Trade Alliance Foundation Scholarship of $5,000. She is the third consecutive winner from UTHealth School of Dentistry at Houston in the last three years.
The DTA Foundation "selects the most deserving, community-oriented rising third- or fourth-year dental students to receive the scholarships," according to the foundation's website. Academic excellence and financial need also factor into choosing the winner.
UTSD Community Outreach Director Margo Melchor, RDH, EdD, said Barnes has held many leadership roles at the School of Dentistry. She is currently president of two student organizations: the Butler Society, an organization for those interested in oral and maxillofacial surgery, and the Dental Missions Group, whose focus is local and international community outreach.
Barnes is active in the Hispanic Student Dental Association and currently serves as Spanish Education Chair. In this role, she created a Spanish tutorial for UTSD students to help overcome the English-Spanish language barrier.
Melchor said Barnes has also been instrumental with HSDA fundraising ideas and activities for community outreach and association purposes — recognizing that a vital component of community outreach is success at securing funding and donations.
Give Kids A Smile®, Dental Day at El Centro de Corazon, Special Olympics, and other events at UTHealth Houston are among Barnes' volunteer activities. She has also donated time to the San Jose Clinic — one of the School of Dentistry's community partners — where she led the imaging system for Give Kids A Smile pre-screenings and coordinated an educational outreach program for San Jose patients of all ages during elective procedures. She also helped round up toy donations for the clinic's Christmas event for patients.