UTHealth offers dentist-to-dentist telementoring through new Project ECHO hub
Published: July 30, 2019 by UTHealth Staff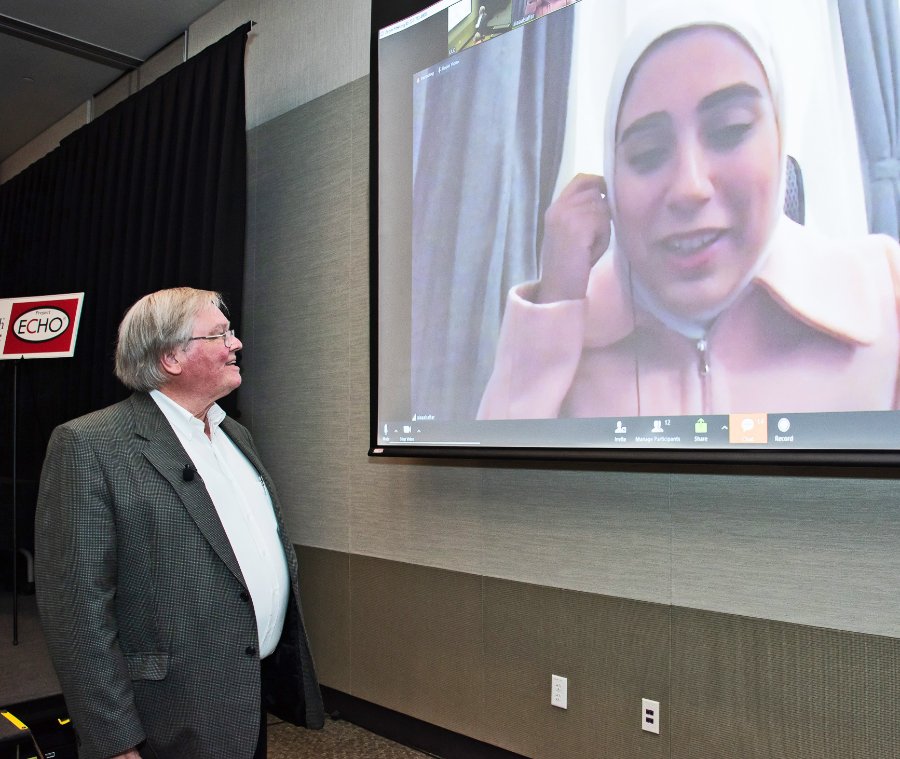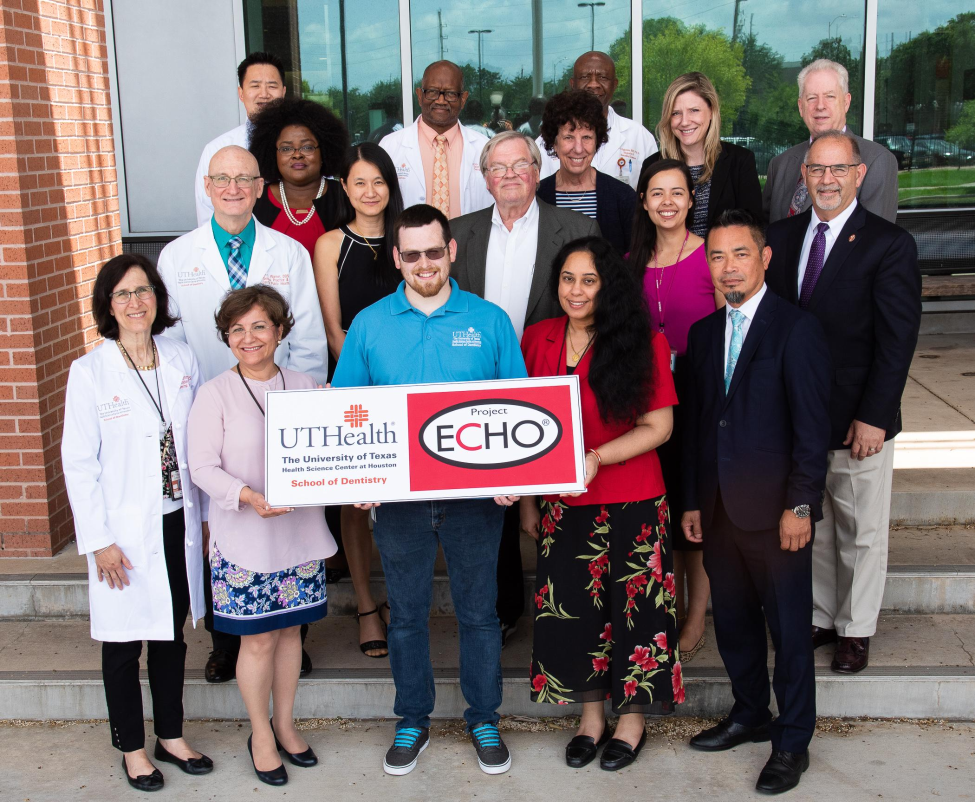 HOUSTON -- Kuwaiti dentist Alaa Al-Saffar, DDS, may be 7,000 miles from the Texas Medical Center but that didn't keep her from catching a lecture on mucosal lesions at The University of Texas Health Science Center at Houston (UTHealth).
Al-Saffar and dozens of others worldwide learned about aspects of these common lesions during the first online lecture offered through a new "telementoring" program at UTHealth School of Dentistry.
The July 1 talk by Jerry Bouquot, DDS, MSD, a world-renowned oral pathologist and professor emeritus at the school, launched the school as a new "Project ECHO®" hub for dental and oral health focusing on geriatric issues and oral cancer.
Project ECHO is part of a worldwide movement to foster greater cooperation among caregivers; ECHO stands for "Extension for Community Healthcare Outcomes." The movement began in 2003 at the University of New Mexico Health Science Center, now home to the ECHO Institute.
In 2017, the institute designated The University of Texas MD Anderson Cancer Center as one of just nine ECHO superhub sites in the world and the first focused on oncology. Ellen Baker, MD, MPH, and others from MD Anderson worked with a team from the School of Dentistry to set up the new hub at UTHealth.
"Much of the expertise that lives in academic health centers isn't being shared with colleagues in rural and underserved areas," Baker said. "You could say it's being stored in silos, and Project ECHO is a way to share and disseminate this knowledge." Participants can log into presentations from computers, tablets, or smartphones. "These are virtual professional communities. There are hundreds of ECHO groups but very few are focused on dental care," she added.
Professor and Advanced Education in General Dentistry Program Director Sudarat Kiat-amnuay, DDS, MS, and members of the school's oral pathology faculty direct the School of Dentistry's Project ECHO hub. "We're making it easy for dentists throughout the world to keep up with the latest developments in our fast-changing field," she said.
Future topics to be presented by oral health geriatric specialists may cover opioid substance abuse in the geriatric population; how to provide quality dental care for elderly patients with cognitive decline or mental health issues; and ways to address the source of pain to avoid masking it with opioids that may lead to addiction, Kiat-amnuay said.
"We'll be providing continuing education (CE) opportunities such as the recent free CE ulcer lecture by Dr. Bouquot. We're also making our faculty members available for consultation on hard-to-treat cases," she added.
Al-Saffar, who earned her doctor of dental surgery degree at the University of Kuwait, was not the only international participant who logged into Bouquot's oral lesion presentation; dentists from Oman, Brazil, China, and Saudi Arabia also watched the project. In keeping with the spirit of ECHO, the presentation included online pre- and post-tests to identify changes in participants' knowledge.
UTHealth School of Dentistry Dean John Valenza, DDS, said the inaugural program illustrates how Project ECHO gives the School of Dentistry an opportunity to take its educational mission outside the limits of the Texas Medical Center, the state and even the U.S.
"Lectures on specialized dental and oral health care will help dentists and other health care providers in distant locations provide care not usually available in their communities," he said. "Eventually, Project ECHO will export the expertise of our school around the world."