Valenza announces 2020 UTSD Dean's Excellence Award winners
Published: September 17, 2020 by Rhonda Whitmeyer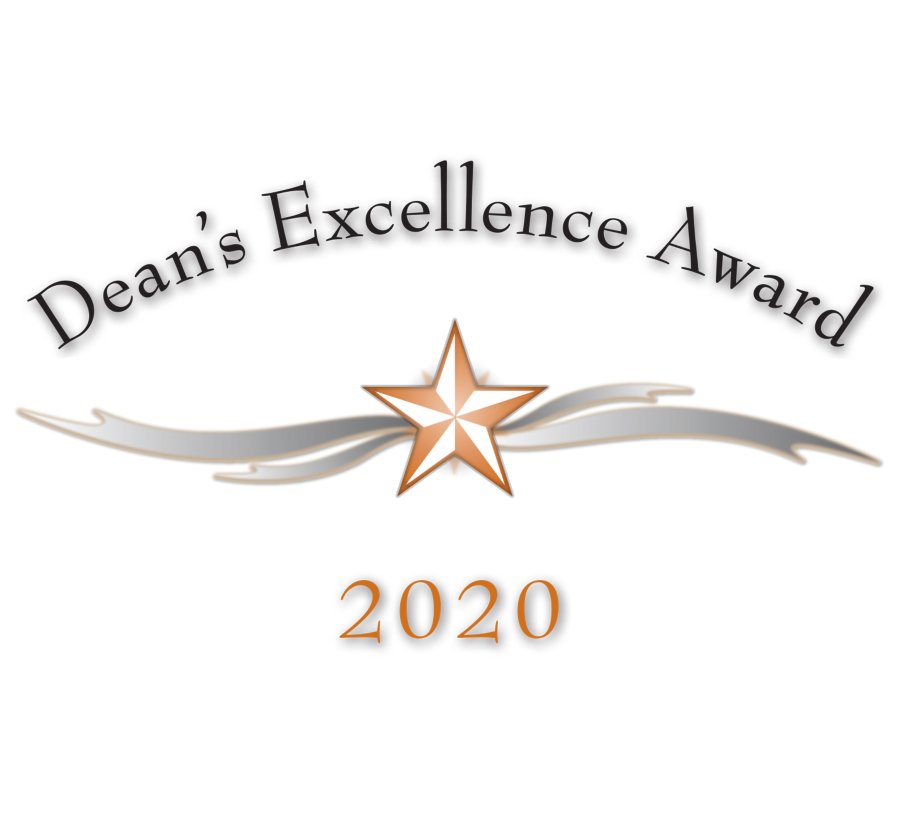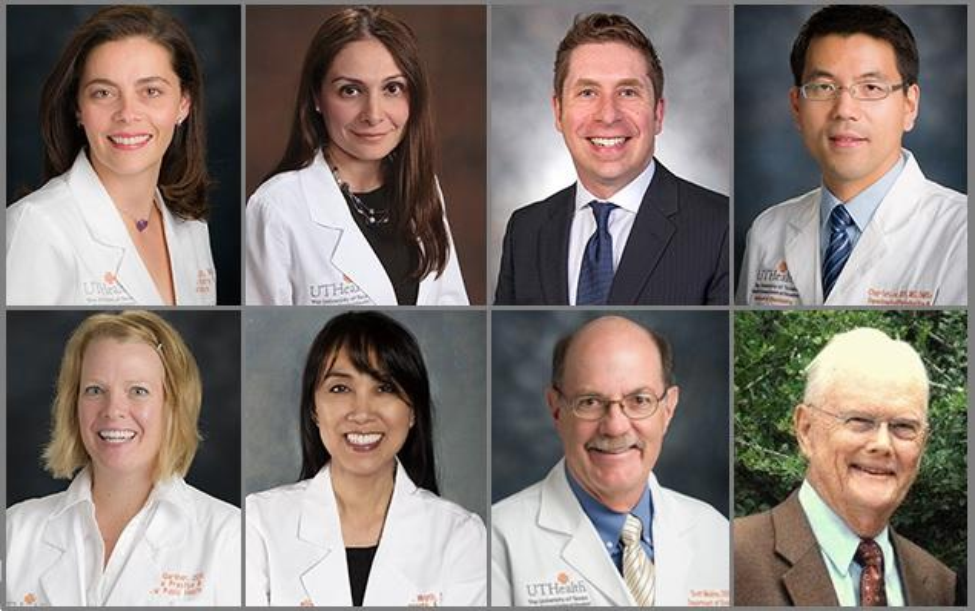 UTHealth School of Dentistry at Houston Dean and Distinguished Teaching Professor John Valenza, DDS, has announced the Dean's Excellence Award winners for 2020.
Drs. Juliana Barros, Daniel Harrington, Carolyn Huynh, Chun-Teh Lee, Bonham Magness, Scott Makins, and Shalizeh (Shelly) Patel were honored for outstanding work in the categories of Application, Discovery, Integration, Teaching, and Volunteerism. Here are details about each category and winner, including comments from nominators:
DEAN'S EXCELLENCE AWARD FOR APPLICATION
"For aiding society and professions in addressing problems"
Nominators' Comments: Drs. Barros and Patel have dedicated the last decade of their scholarly activities to understanding and applying laser science into dental practice. They've mentored many students, leading to published abstracts, manuscripts, presentations, and master thesis. Drs. Barros and Patel recently filed a patent for a laser adaptor — a tangible example of their commitment to apply their findings and constantly improve clinical protocols at point of care.
DEAN'S EXCELLENCE AWARD FOR DISCOVERY
"For building new knowledge through research"
Nominators' Comments: Dr. Harrington applies his background as a materials engineer in the development of innovative materials-based tools and solutions for the advancement of patient care in areas that include salivary gland regeneration, cancer therapeutics, and pediatric heart valve replacement. He's known internationally for his biomaterials-based platforms for the culture of cells in three dimensions. He's secured sustained funding for his research as a principal and co-investigator through numerous awards from the National Institutes of Health, including SBIR Phase I and II awards, an R03 award, R01 awards, and as the principal materials scientist in a large P01 award from the National Cancer Institute.
Nominators' Comments: Dr. Lee's research is in both basic sciences (immune-microbiology of periodontitis) and clinical studies (implant outcomes). He's exploring artificial intelligence algorithms for risk assessment in periodontics based on electronic health records. As a clinician-scientist, he shares his discoveries and collaborates with colleagues and residents … and represents the "gold standard" for a team player in our departmental research. Dr. Lee has mentored predoctoral students extensively in their research and education, and the periodontal disease risk assessment system he developed as a research project is currently being used by many students in clinic. He's won numerous national and international awards, and publishes frequently in highly-ranked, peer-reviewed journals.
DEAN'S EXCELLENCE AWARD FOR INTEGRATION
"For interpreting the use of knowledge across disciplines"
Nominators' Comments: Dr. Gardner envisioned, created, and piloted a "gateway" clinic-entrance Objective Structured Clinical Exam. During the COVID-19 pandemic, she worked across departments to create structure to allow students to have a cohesive experience, while leaving flexibility for faculty. In a very short period, she taught a large number of faculty how to use Canvas and Cisco Webex, and worked with student leaders to solicit input on topics. … Her framework was shared through ADEA and is now being used by other schools. She's worked collaboratively across departments, including administrative units for education and information technology.
DEAN'S EXCELLENCE AWARD FOR TEACHING
"For studying teaching models and practices to achieve optimal learning"
Nominators' Comments: Nationally, Dr. Huynh has been the ADEA liaison for the Academic Dental Careers Fellowship Program since 2016, leading the program at UTSD since 2018. She's the ADEA student chapter sponsor at UTSD and directs four courses, participates in 10 others, and assists with the DS2 Objective Structured Clinical Exam. She completed the Las Vegas Institute Global Postgraduate Dental Learning, and holds master's and doctoral degrees in education from the University of Houston. She completed the Health Education Fellowship Program at UTHealth and earned a certificate from UH for integrating innovative technologies in health science education.
Nominators' Comments: Dr. Makins is a long-time educator with UTSD. His teaching experience includes both endodontics and radiology. He currently serves as director of the predoctoral endodontic program. Particular attention should be given to his initiative and innovative teaching methods when he started teaching cone-beam computed tomography (CBCT) techniques and interpretation methods to our undergrad and graduate students, as well as staff and faculty members. … He's served as a guest editor for the Texas Dental Journal and on the editorial board for Oral Surgery, Oral Medicine, Oral Pathology, Oral Radiology, on a scientific advisory panel for the Journal of Endodontics.
DEAN'S EXCELLENCE AWARD FOR VOLUNTEERISM
"For a faculty member who has consistently volunteered his/her time in supporting and sustaining the mission of the School of Dentistry"
Nominators' Comments: Dr. Magness has been actively involved in graduate orthodontics at UTSD for 60 years. … He teaches several large blocks of lectures in Topics in Orthodontics; he's also developed a syllabus for the multiple topics he teaches, which the residents treasure. He typically receives outstanding ratings for having well-organized lectures; he's appreciated for being responsive to questions and being available for discussion after lectures. Dr. Magness is the ultimate teacher, mentor, and role model for our orthodontic residents and junior faculty … He's recruited numerous junior faculty members and orthodontic residents to participate in clinical research projects that have resulted in publication in national referred journals.