'Women in Dentistry' panelists talk about challenges, share insights
Published: October 05, 2020 by UTSD Staff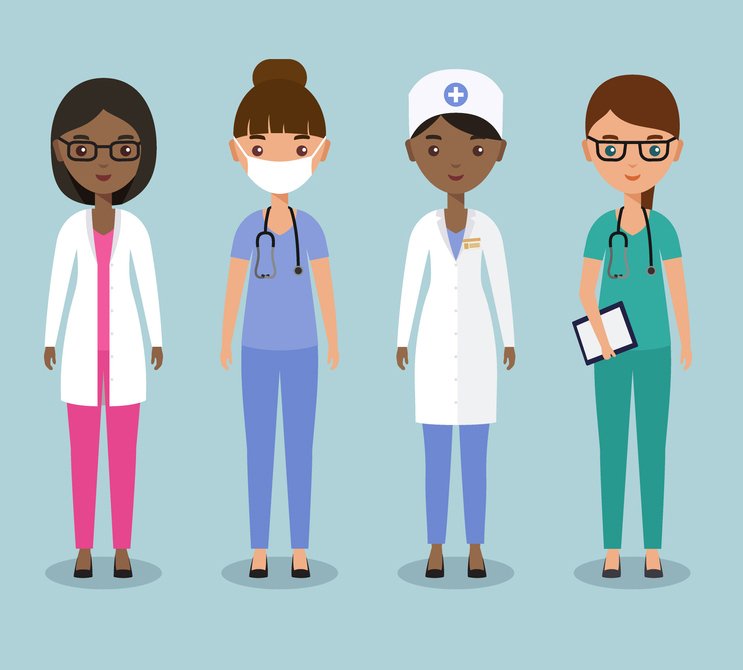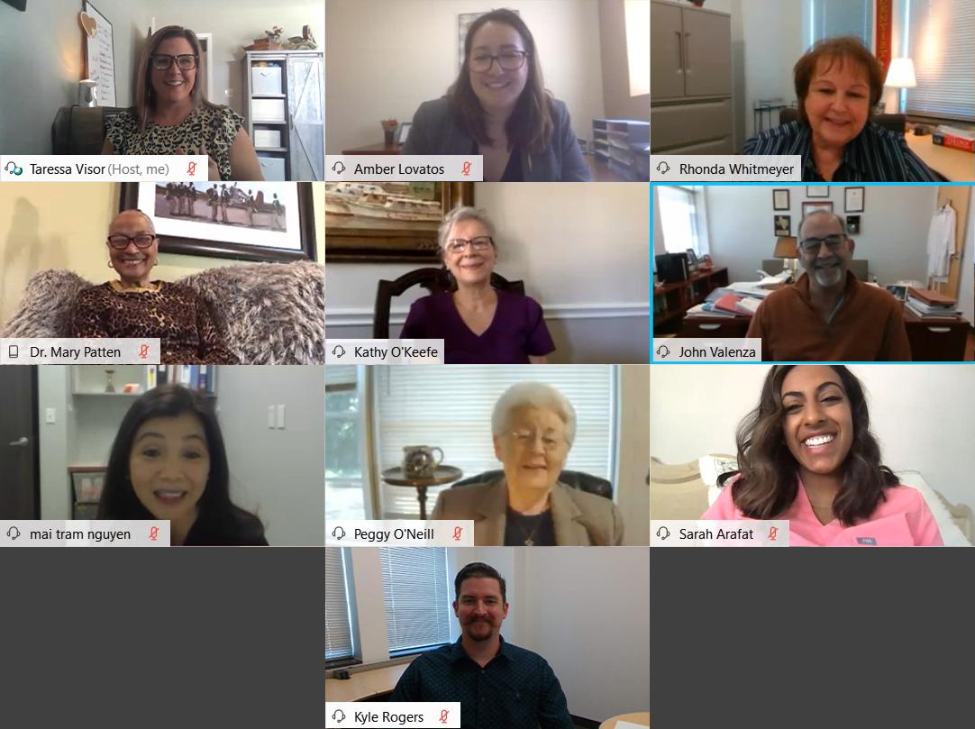 At the invitation of UTHealth School of Dentistry at Houston, six alumnae of varying generations and ethnic backgrounds logged in at noon Sept. 30 to serve as panelists in a discussion of "Women in Dentistry: Reflections of the Past and Present."
The event was timed to coincide with September as "Women in Medicine Month" as part of Dean John Valenza's recognition of women in dental medicine. It was also just two days before the 115th anniversary of classes starting on Oct. 2, 1905, at Texas Dental College (as UTSD was then known). It was the first dental school in Texas.
"I couldn't think of a better way to recognize the role of women while celebrating this school's rich history than having these alumnae share their stories with us," Valenza said. "It was a real pleasure and learning experience to attend the discussion."
UTSD Communications Manager Rhonda Whitmeyer served as moderator for the panel, which included:
Sarah Arafat, MPH, DDS '17, first-year resident in UTSD's pediatric dentistry program;
Amber Lovatos, RDH, BSDH '13, clinical director of dental services at TOMAGWA HealthCare Ministries; membership director of the Texas Dental Hygienists' Association, immediate past president of the Greater Houston Dental Hygienists' Association; adjunct assistant professor at UTSD;
Mai-Tram Nguyen, DDS '91, a pediatric dentist in Houston, former treasurer of the Houston Asian American Dental Society;
Kathy O'Keefe, MS, DDS '85, president-elect of the Greater Houston Dental Society Board of Directors and an adjunct clinical associate professor at UTSD;
Peggy O'Neill, PhD '74, DDS '90, a University of Texas professor emerita. She retired from UTSD as associate dean for patient care and now serves on the board of The University of Texas at Houston Retiree Organization;
Mary Riggs Patten, DDS '78, the first African American woman to graduate with a degree in dentistry from UTSD. She retired from private practice in 2002 and went on to teach health science in the Houston Independent School District.
UTSD is planning additional programs in October and November to explore the school's past, present, and future. Details will be coming soon.