Myers Laboratory
UTHealth School of Dentistry Research Labs
Overview
The long-term goal of Dr. Myers' research is to generate novel scientific information that ultimately improves and advances human health. A major focus is studying the pernicious areca nut, one of the most widely abused substances in the world and a potent oral carcinogen. Although areca nut consumption is well-documented outside of the US, its use/abuse among immigrant populations in the US is poorly understood. His recent published work demonstrated that a multitude of commercialized areca nut products can be easily purchased in Houston retail markets. In the laboratory, he studies how humans metabolize toxic constituents of the nut, collectively called the areca alkaloids, and how these nitrogenous chemicals interact with alcohol and menthol in the liver.
Another facet of Dr. Myers' research is in improving pharmaceutical waste management. Specifically, he collaborates with an industry partner to develop safe and effective ways to destroy leftover propofol intravenous solutions which are normally prone to contamination by microbial pathogens if not properly disposed.
Another facet of Dr. Myers' research includes pharmacokinetic trials – to enhance knowledge about the absorption, metabolism, disposition and excretion (ADME) of medications. In collaboration with colleagues at M.D. Anderson Cancer Center, he aims to discover if blood levels of varenicline (Chantix), a drug approved by the FDA to assist in smoking cessation, and/or genetic make-up can predict treatment outcomes (cessation). He also collaborates M.D. Anderson Cancer Center investigators to determine the influence of genetic variations of UGT isoenzymes on the pharmacokinetics and analgesic activity of hydromorphone (Dilaudid) in cancer patients. In the stem cell transplant setting, Dr. Myers maintains a keen interest in studying busulfan, specifically how it interacts with other drugs and the role of its unique metabolite, EdAG, in mediating treatment-related cellular toxicity.
Lab Team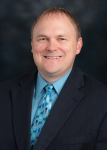 Alan L. Myers, PharmD, PhD, RPh
Associate Professor
Alan.L.Myers@uth.tmc.edu
713-486-4508
Visit Profile
Key Publications
Macdonell M, Kawedia JD, Zhang YP, Roux R, Myers AL. Chemical Degradation of Intravenous Chemotherapy Agents and Opioids by a Novel Instrument. Hosp Pharm. 2021 Oct;56(5):576-583.

Tungare S and Myers AL. Retail Availability and Characteristics of Addictive Areca Nut Products in a US Metropolis. J Psychoactive Drugs. 2021 Jul-Aug;53(3):256-271.

Hoang S, Dao N, Myers AL. Electrophilic reactivity of the Busulfan metabolite, EdAG, towards cellular thiols and inhibition of human thioredoxin-1. Biochem Biophys Res Commun. 2020 Dec 10;533(3):325-331.

Desta Z, Gammal RS, Gong L, Whirl-Carrillo M, Gaur AH, Sukasem C, Hockings J, Myers A, Swart M, Tyndale R, Masimirembwa C, Iwuchukwu OF, Chirwa S, Lennox J, Gaedigk A, Klein T, Haas DW. Clinical Pharmacogenetics Implementation Consortium (CPIC) Guideline for CYP2B6 and Efavirenz-containing Antiretroviral Therapy. Clin Pharmacol Ther. 2019 Oct;106(4):726-733.

Myers AL, Kawedia JD, Nader A, Westin JR, Shank BR. A rare case of methotrexate and primaquine co-administration in a mantle cell lymphoma patient. J Clin Pharm Ther. 2019 Oct;44(5):800-804.

Kawedia JD, Kalariya N, Gulbis AM, Andersson BS, Myers AL. Pharmacokinetics: Unique Challenges in Blood Monitoring for Oncology Nurses. Clin J Oncol Nurs. 2019 Apr 1;23(2):191-196.

Nieto Y, Thall PF, Ma J, Valdez BC, Ahmed S, Anderlini P, Popat U, Jones RB, Shpall EJ, Hosing C, Qazilbash M, Kebriaei P, Alousi A, Timmons M, Gulbis A, Myers A, Oki Y, Fanale M, Dabaja B, Pinnix C, Milgrom S, Champlin R, Andersson BS. Phase II Trial of High-Dose Gemcitabine/ Busulfan/ Melphalan with Autologous Stem Cell Transplantation for Primary Refractory or Poor-Risk Relapsed Hodgkin Lymphoma. Biol Blood Marrow Transplant. 2018 Aug;24(8):1602-1609.

Shank BR, Deaver M, Baker A, Myers AL, Zhang Y, Anderegg B, Bassett R, Westmoreland M. Interdisciplinary Implementation of Tacrolimus Intravenous Standard Concentration in Hematopoietic Stem Cell Transplantation Recipients. J Oncol Pharm Pract 2018 Jul;24(5):365-370.

Myers AL, Ghose R, Kawedia JD, Champlin RC, Nieto Y, Andersson BS, Kramer MA. Clarifying busulfan metabolism and drug interactions to support new therapeutic drug monitoring strategies: a comprehensive review. Expert Opin Drug Metab Toxicol. 2017 Sep;13(9):901-923.

Myers AL, Zhang Y, Kawedia JD, Zhou X, Metcalfe MJ, Kramer MA, Dinney CPN, Kamat A. Solubilization and Stability of Mitomycin C Admixtures Prepared for Intravesical Administration. Drugs R&D 2017;17(2): 297-304.

A more comprehensive list of Dr. Myers' publications can be found at:
https://www.ncbi.nlm.nih.gov/sites/myncbi/1TGifcT8QFj5u/bibliography/48455687/public/?sort=date&direction=ascending