'Zips' return to UTSD as service-minded, inclusive fraternity
Published: January 18, 2019 by Rhonda Whitmeyer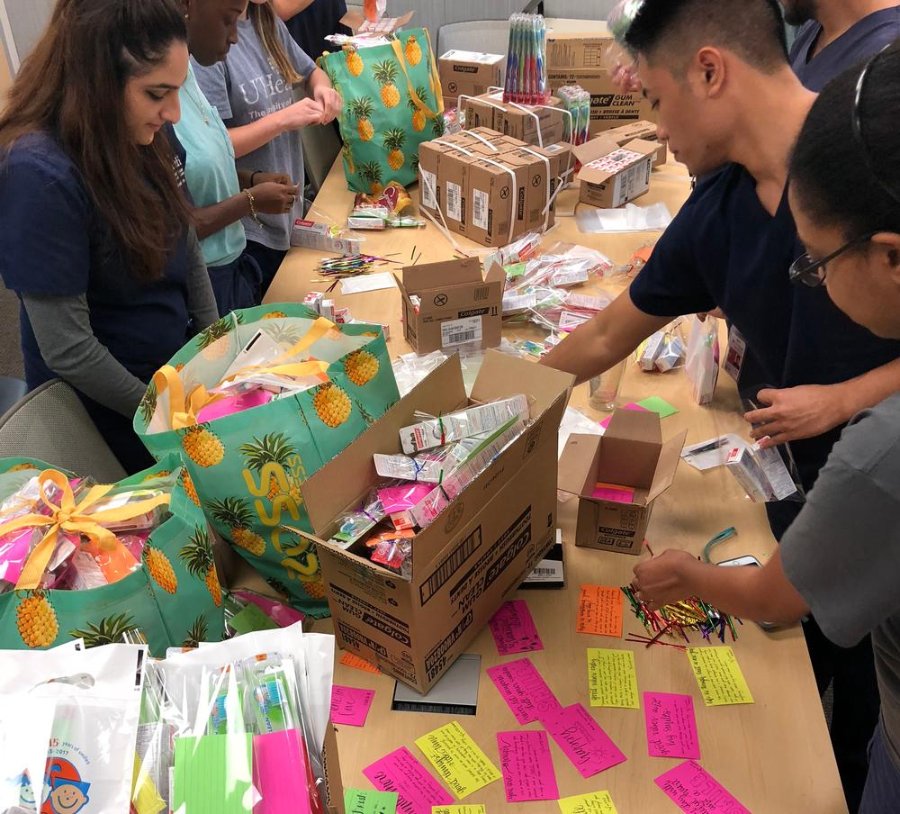 After a lapse of more than 30 years, Xi Psi Phi International Dental Fraternity has been revived at UTHealth School of Dentistry, and new members are welcome.
First established in the 1930s, the Alpha Psi Chapter disbanded in 1985, but came back to life in November 2018 with the initiation of 22 new members.
Chapter officers include Zayd Najjar, president; Ashley Lindley, vice president; Yuhong Lin, treasurer; Nadiah Malik, secretary; Salem Hadgu, editor; Talal Beidas, rush; and Rehan Shahid, pledge master. Chairs and their areas of responsibility are Temilola Joseph, service; Destin Nguon, alumni outreach; and Melissa Wong, fundraising.
Faculty advisers are Associate Professor Shelly Patel, DDS, and Clinical Associate Professor Jerry Long, DDS.
Organizers said the Alpha Psi Chapter was revived to serve as a platform for giving back to and caring for the community, as well as developing close and meaningful relationships among members, faculty, staff and other health care students.
The Zips meet periodically for service and social events throughout the year, and any interested dental student may contact the fraternity at xipsiphiutsd@gmail.com. The one-time membership fee of $85 per person goes to the Supreme Chapter. Local dues will be voted upon by members and announced in the future.
Any and all students, faculty, friends and family members are welcome and encouraged to take part in service events with Zips. Although dental hygiene students are not eligible for membership (per the Supreme Chapter's rules), they are welcome to participate in events.
"In fact, we're inviting the whole school to all of our service events," said Zayd Najjar, the chapter president. "Just because they're not a member doesn't mean they can't come to service events and give back to our community."
One of the group's first projects was "Hearts for the Homeless," he said. "With the help of Colgate we gathered over 500 toothbrushes and 1,000 toothpastes to put together in care packs with kind, handwritten notes to give to the needy. We hope to create meaningful service events and make whatever small difference we can in our community."
Future events for spring 2019 will be announced soon.