UTH-Share now available; uses Google Apps for Education
Published: August 18, 2017 by Rhonda Whitmeyer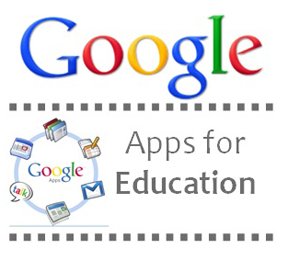 Are you a fan of Google Drive for sharing and collaborating on files? UTHealth is pleased to introduce UTH-Share, UTHealth's implementation of Google Apps for Education. This is a secure, global, collaborative environment with interactive services that greatly enhance the ability of students, faculty and staff to create, integrate, manage, discover and share a wide spectrum of digital content in an efficient, secure manner.
To sign up for your UTH Share account, simply go to the UTH-Share Sign Up Page and activate your UTH-Share account using your UTHealth user ID. Do not store PHI/HIPAA data on your UTH-Share account unless you have enabled your account for PHI data access.
UTH-Share allows individuals to exchange folders or large files and create or edit content in real time and/or asynchronously — all the while maintaining a record of the revisions. UTH-Share works on multiple platforms and personal devices. Collaborative capabilities allow public sharing of information, as well as secure, "trusted" interactions among individuals having Google identity credentials.
Q. Do we get a Google email address with UTH-Share?
No. Your UTHealth email address will be where you will receive any information from UTH-Share regarding files shared with you. You are issued a Google identity credential having a personal identifier of the form jdoe@uth.edu. Although this appears to be an email address, it is not. Gmail is not one of the products on our UTH-Share implementation.
Q: What are the benefits of Google Apps for Education versus Google Apps for Individuals?
Google Apps for Individuals is managed by Google, and the content is owned by each individual, whereas Google Apps for Education is administered by UTHealth and is compliant with FERPA and other regulatory requirements. UTHealth is the owner of the information in UTH-Share. Google only provides the service.
Need help? Contact a UTHealth Google administrator at uth-share@uth.tmc.edu.
What You Get With UTH-Share
Here's a brief summary and list of links to these resources:
Google Drive: Google Drive lets you store and access your files anywhere — on the web, on your hard drive, or on the go. Google Drive Overview and Walkthrough | Google Drive Video | Known Issues Information; How to Convert a Document, Spreadsheet or Presentation to a Google Doc
Google Docs: Google Docs is an online word processor that lets you create and format text documents and collaborate with other people in real time. Google Docs Overview and Walkthrough | Google Docs Video
Google Sheets: Google Sheets is an online spreadsheet app that lets you create and format spreadsheets and simultaneously work with other people. Google Sheets Overview and Walkthrough
Google Slides: Google Slides is an online presentations app that allows you to show off your work in a visual way. Google Slides Overview and Walkthrough
Google Groups: Google Groups allows you to create online and email-based groups where you can share and collaborate with others. Google Groups Overview and Walkthrough
Google Sites: Google Sites is the easiest way to make information accessible to people who need quick, up-to-date access. People can work together on a site to add file attachments, information from other Google applications (like Google Docs, Google Calendar, YouTube and Picasa), and new free-form content. Google Sites Overview and Walkthrough