Farach-Carson named ASBMR 2021 Stephen M. Krane Award recipient
Published: August 06, 2021 by Kyle Rogers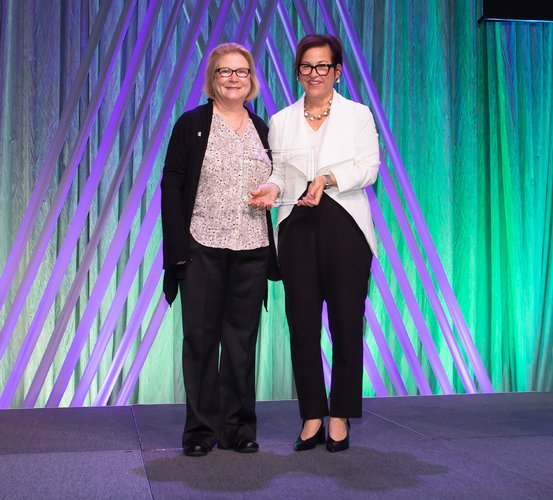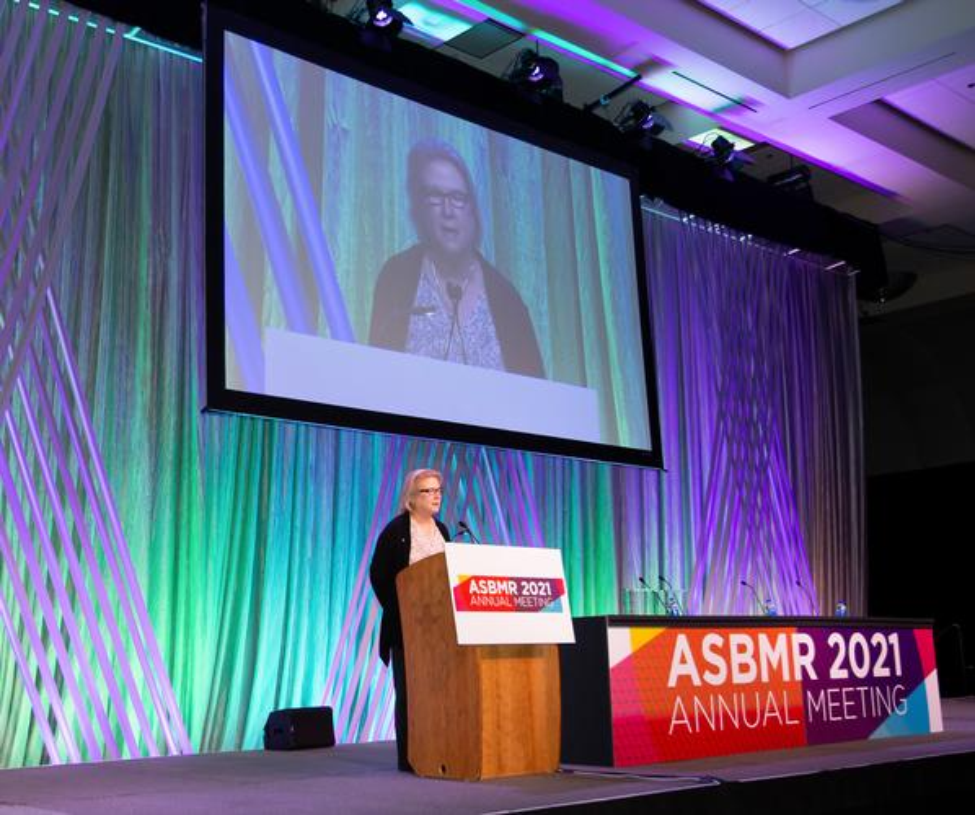 Mary (Cindy) Farach-Carson, PhD, professor and director of clinical and translational research at UTHealth Houston School of Dentistry, has been named the 2021 recipient of the American Society for Bone and Mineral Research's Stephen M. Krane Award.
"I'm deeply honored to receive the 2021 Steven M. Krane Award," said Farach-Carson. "Dr. Krane's generosity in establishing this award and the confidence shown in me by my wonderful nominators [Marian Young, PhD, and Pamela Robey, PhD, of the National Institute of Dental and Craniofacial Research] humbles me.
"I dedicate this award to my late mentors, Drs. William T. Butler and Felix Bronner, each of whom provided much needed encouragement when I was a young scientist with a passion for bone biology."
The Krane Award is given in recognition of outstanding achievements in basic, translational, or clinical research in inflammation and/or skeletal matrix biology. The award includes a $2,000 honorarium and a plaque which will be presented on Friday, Oct. 1, during the ASBMR 2021 Annual Meeting in San Diego.
Farach-Carson is just the sixth recipient of the Krane Award, which was first given in 2016.
"The past recipients are a blue-ribbon list of researchers," she said. "It means a lot to now find myself recognized alongside them. It's gratifying to know someone looked at your body of work over your career and said, 'Wow, this is meaningful.'"
A pioneer in the use of complex 3D systems for cell and microtissue culture of both normal and cancerous tissues, Farach-Carson's laboratory focuses on aspects of skeletal biology including extracellular matrix, tissue engineering, and cancer, merging these disciplines to foster discovery.
Her current projects include building collaborations and supporting infrastructure among biomedical research, clinical, and educational institutions, as well as exploring the use of tissue regeneration techniques to restore skeletal tissues lost to age or disease salivary glands lost to patients after radiation for head/neck cancer, resulting in severe xerostomia (dry mouth).
An author of more than 200 publications and co-editor of the seven-volume series, Topics in Bone Biology, Farach-Carson frequently serves as a reviewer for both grant applications and journal articles. She has mentored dozens of graduate students and postdoctoral fellows in interdisciplinary and translational research and hosted scores of trainees for research rotations.
What's most gratifying for Farach-Carson about this award is all of her graduate students, fellows, and trainees had a hand in it.
"This is a team award, reflecting the hard work and passion of all of my laboratory trainees — each one of whom put a brick in the wall of our lab's work. It's also shared with my dedicated collaborators, many of whom I've worked with for decades."
A basic scientist turned translational scientist, Farach-Carson has spent her career researching extracellular matrix to better understand what holds cells together and helps them assemble into tissue. In some ways, she refers to herself as the mortar between the students and trainees who have worked in her lab on their research journey.
Over 40 years into conducting research, Farach-Carson is always looking forward to the next project and is still excited by new data.
A big believer that the best teachers are those who can share their passion for learning and discovery with their students, she has relished the "ah-hah moments" of the young researchers she mentors.
"One of the most exciting things about research is the solving of puzzles," Farach-Carson said. "When you have an experiment and realize the answer, for a few moments or until you share your findings, you're the only person who knows it. There's a euphoric joy that comes with finding that missing puzzle piece. I have memories of my students coming bouncing into my office saying, 'I figured it out,' and that joy of discovery is infectious. I get joy in knowing I created an environment where they can solve their own puzzles.
"What I love about being a scientist is you know what the truth is; it's all about finding the truth. When I see one my students find their truth, it's one of the most fulfilling moments of my career."
Farach-Carson received a bachelor of science degree in biology from the University of South Carolina in 1978 and earned a doctorate in biochemistry from the Virginia Commonwealth University School of Medicine in 1982. She also completed postdoctoral studies in biochemistry at Johns Hopkins University in 1983 and The University of Texas MD Anderson Cancer Center in 1986.
Stephen Krane, MD, was a preeminent leader, investigator, mentor, teacher, and clinician in the field of rheumatology, matrix biology, and bone and mineral metabolism for 50 years. During his career, Krane's service and devotion to the ASBMR contributed greatly to its emergence as the premier society in the field of bone and mineral research. Krane was a founding member of the ASBMR and its fourth president.
With approximately 4,000 members worldwide, the ASBMR is a professional, scientific, and medical society established to bring together clinical and experimental scientists who are involved in the study of bone and mineral metabolism. Membership comprises basic research scientists and clinical investigators in bone and mineral metabolism and related fields, along with physicians and other health care practitioners. Members' research includes biomechanics, cell biology, molecular biology, dentistry, developmental biology, endocrinology, epidemiology, internal medicine, metabolism, molecular genetics, nephrology, obstetrics-gynecology, orthopaedics, pathology, pharmacology, physiology, rheumatology, and other research/clinical areas.