Houston-area kids get free dental services at back-to-school events
Published: September 11, 2019 by Rhonda Whitmeyer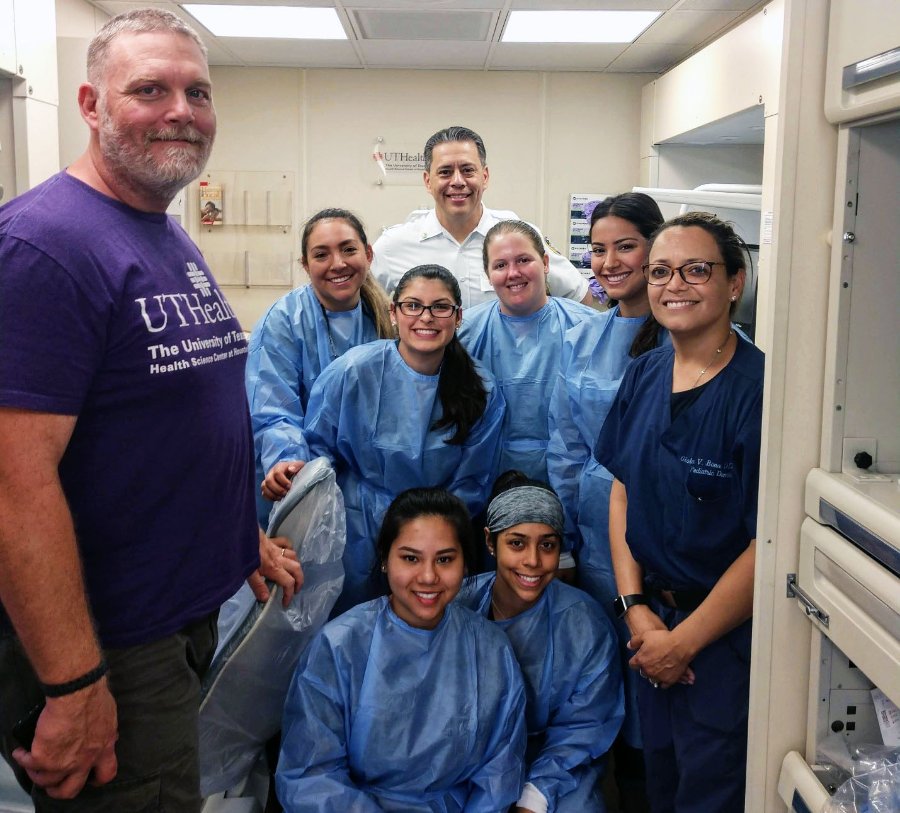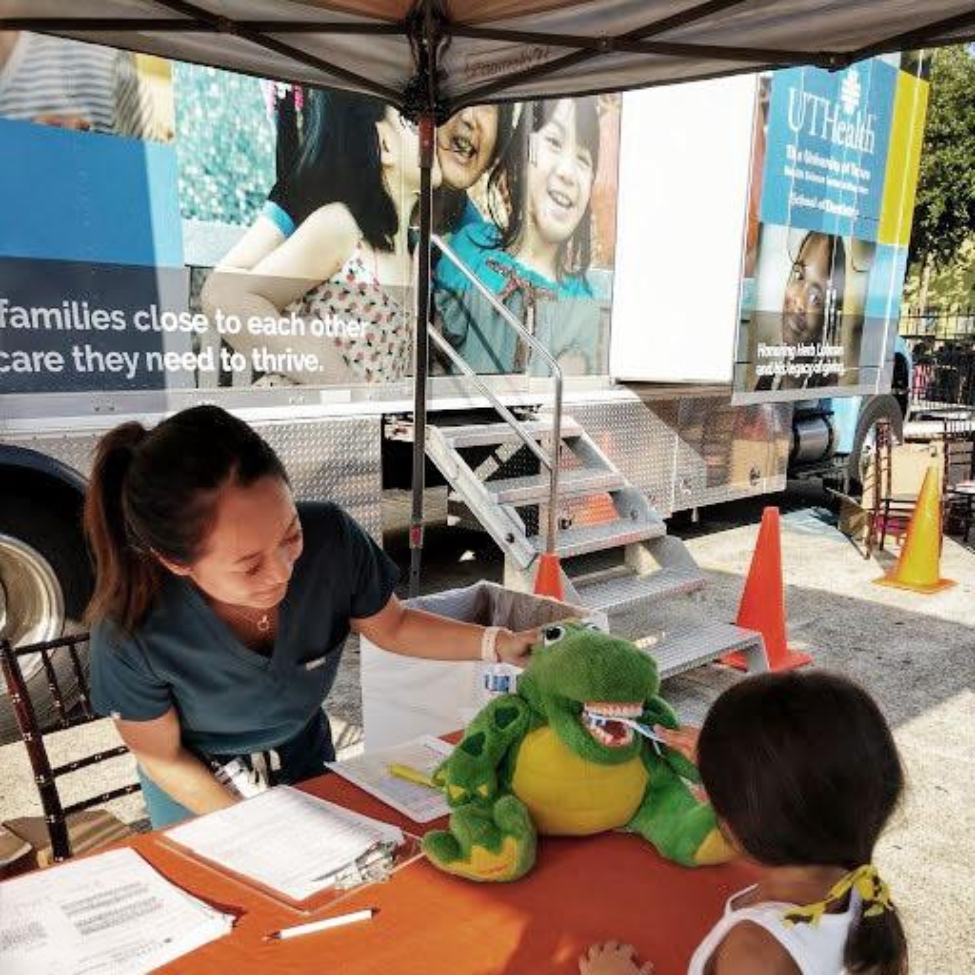 Faculty, staff, students and residents from UTHealth School of Dentistry at Houston volunteered their services at multiple community outreach activities over the summer to help children prepare to go back to school. Over the course of the summer, 37 volunteers took turns staffing the school's Ronald McDonald Care Mobile at events that included:
Katy Health and Resource Fair, Spring Branch Community Health Center;
Extreme Weather Ready Expo, McDonalds' locations in Livingston and Bellaire;
Morales Memorial Foundation Back to School Giveaway and Health Fair, Houston's East End.
More than 200 children received screenings, fluoride varnish applications, and oral hygiene instructions. In addition, parents were given information about dental resources such as UTHealth Pediatric Dentistry in Houston Medical Center Plaza, the Center for Children and Women at Greenspoint, and other community clinics.
First-year dental student Esmeralda Diaz, who volunteered at the Morales Foundation event in East End Houston, described it as "a heart-warming experience that allowed me to use my skills to connect with the community by promoting oral health and making a difference in enhancing their overall health."
At the Extreme Weather Ready Expo, Associate Professor Gisela Bona of UTSD's Department of Pediatric Dentistry at UTSD found weather wasn't the only thing on parents' minds.
"I was surprised to see that people at this event were concerned and interested to know about their children's oral health," she said. "It was good to know that people attending valued our presence and the dental screenings and education provided."