HSDA teaches oral hygiene at Mission of Yahweh's 'Summer Blast'
Published: June 14, 2018 by Rhonda Whitmeyer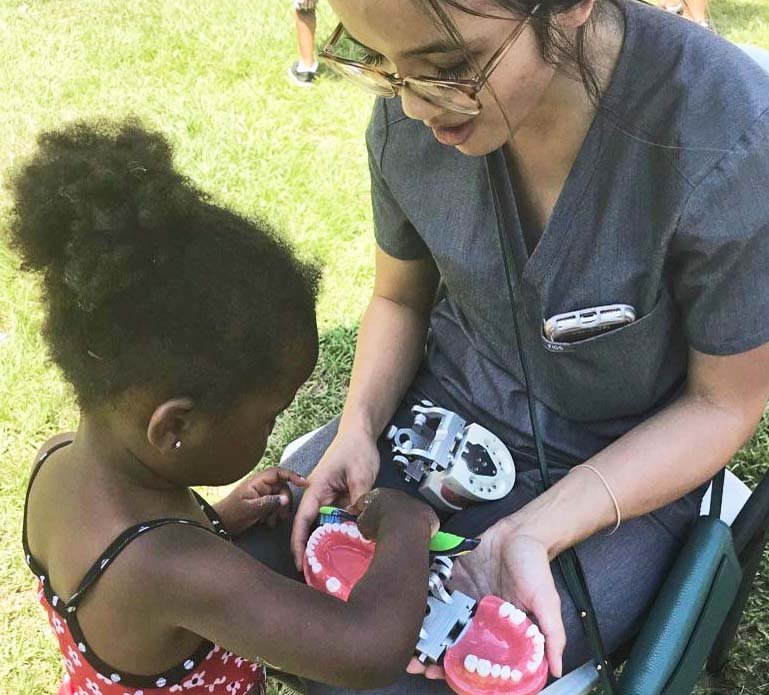 Hispanic Student Dental Association volunteers represented UTHealth Houston School of Dentistry at the Mission of Yahweh's "Summer Blast" event in June, providing oral hygiene instructions, nutritional counseling and free toothpaste, toothbrushes and floss for the homeless women and children the charity shelters.
UTHealth students Selina Garces and Helen Hau said they were pleased to see that among the many children eager ready to dive into the waterslides and run through the sprinklers were many also eager to practice their brushing technique on typodonts.
The Summer Blast also featured line dancing, face painting, arts and crafts, a raffle, cakewalk, snow cones, cotton candy and plenty of fun.