UTHealth Houston now offering 1-year certificate in dental informatics
Published: November 10, 2020 by Rhonda Whitmeyer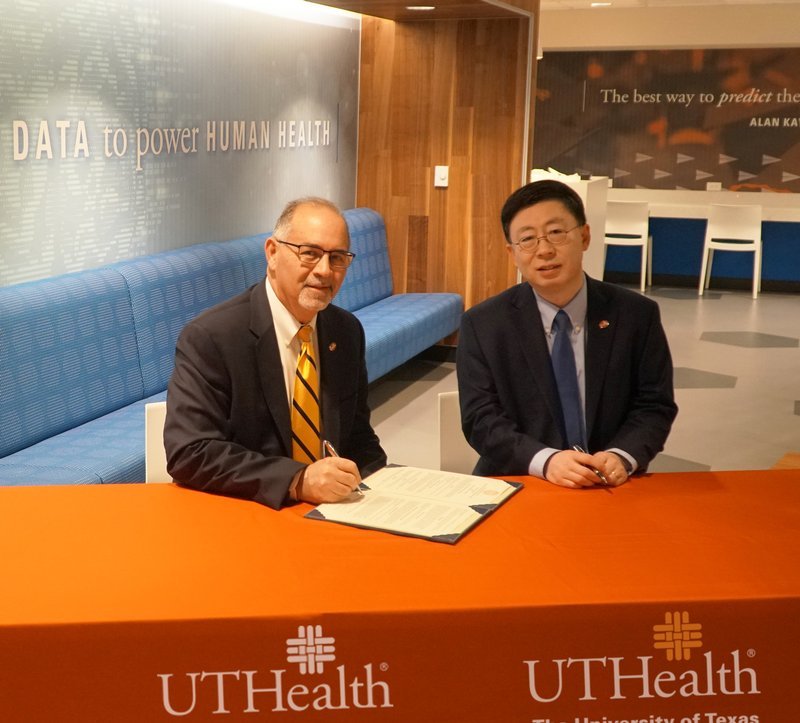 A joint certificate in dental informatics is now available through UTHealth School of Dentistry at Houston and its sister institution, UTHealth School of Biomedical Informatics. The one-year program introduces graduate students to practical skills and tools for developing health information solutions in dentistry.
"We're definitely the first in Texas and one of the first in the country offering a certificate in dental informatics," said Sudarat Kiat-amnuay, DDS, MS, professor and director of the Advanced Education in General Dentistry program.
She and Muhammad Walji, MS, PhD, professor and associate dean for technology services and informatics at UTSD, along with SBMI Student Affairs Director Jaime Hargrave, lead the Dental Informatics Committee that oversees the new program.
Clinicians with skills in informatics are uniquely poised to tackle some of dentistry's most pressing challenges, which include using electronic health records and advanced data science skills to support decision-making and improve the overall quality of oral care.
Dentistry is changing from a cottage industry to being more integrated into the overall health care system, and the shift has created a need for dental professionals who understand data analytics, value-based payments, safety and quality, and population health management.
Currently, the new program can accept up to two students each year, expanding to as many as five within three years. The 15-hour curriculum calls for three courses at SBMI and a spring practicum at UTSD. Study can begin in fall or summer.
Kiat-amnuay said the schedule works well with most residency programs. In fact, the first enrollee of the joint certificate in dental informatics program was Pensiri Saenthaveesuk, DDS, MSD, an Advanced Education in General Dentistry resident.
Dental informatics projects may include oral health research using electronic health record data stored in the BigMouth Dental Data Repository. UTSD was a founding member of the Consortium for Oral Health Research and Informatics and maintains BigMouth as a resource for health care research. The school has also established the Center for Oral Healthcare Quality and Safety.
Applicants seeking the Joint Certificate in Dental Informatics are considered on the basis of a completed application and the following criteria:
Baccalaureate degree or higher;
Grade-point average of 3.0 or higher;
Dentistry and/or informatics work experience and training;
One letter of reference;
Resume and/or curriculum vitae;
Personal interview (when requested by the department);
Other specific information as may be requested directly by the program director.
Applicants who are already UTSD students should complete the residency application, write a personal statement about why they want to do the program, and interview with the committee.
For more information, contact Kiat-amnuay or UTSD's Office of Student and Academic Affairs.