TDHA's top awards go to UTHealth Houston students, faculty
Published: February 19, 2020 by Rhonda Whitmeyer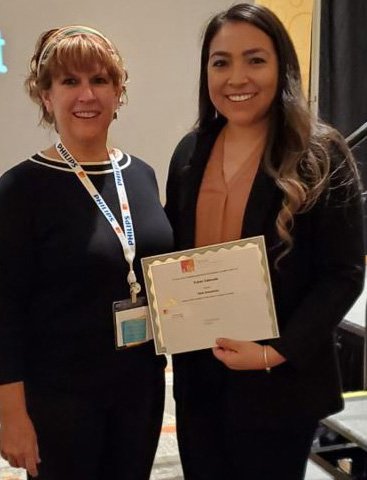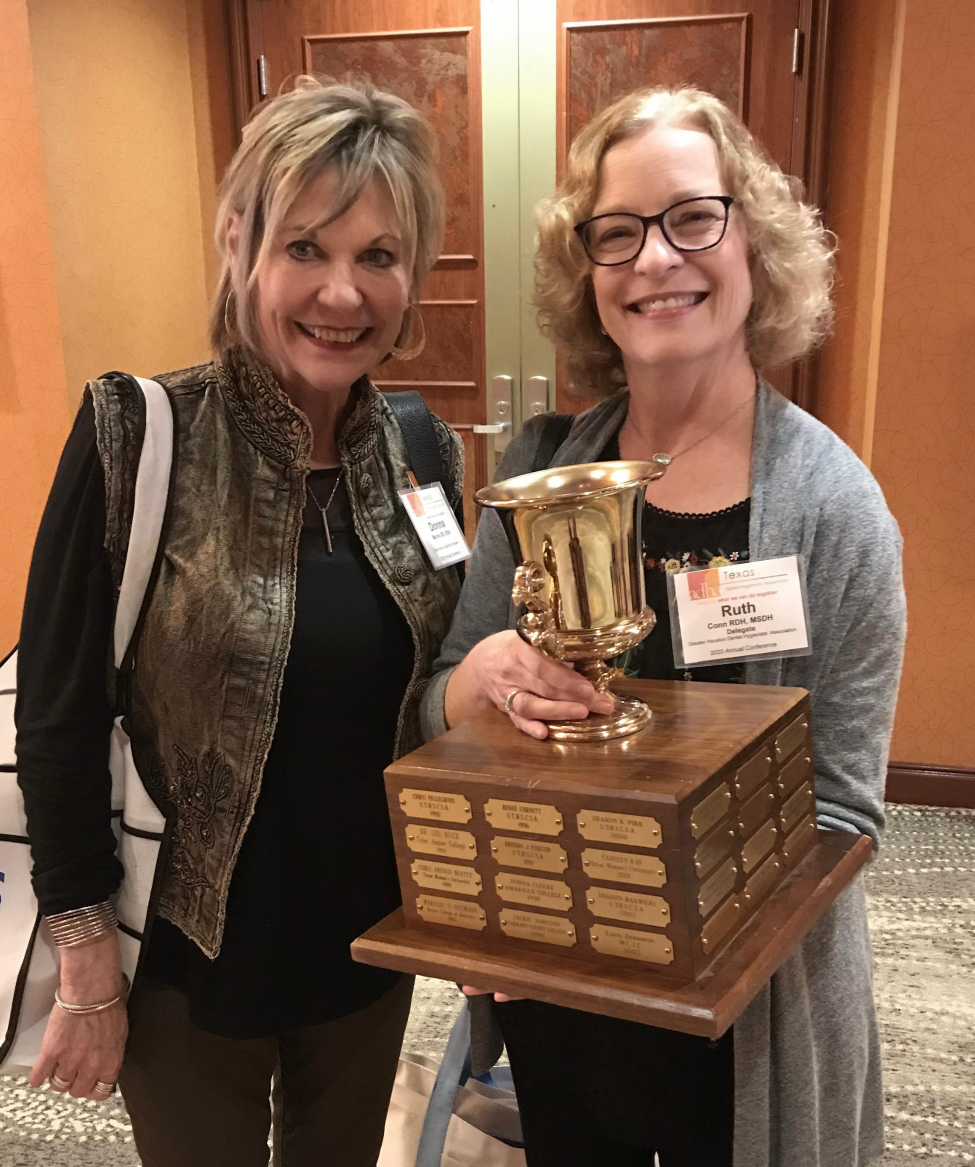 The Texas Dental Hygienists' Association chose Kristen Valenzuela of UTHealth School of Dentistry at Houston as Outstanding Student in Texas for 2020. Valenzuela received the award and a scholarship at TDHA's Annual Meeting in San Marcos. See more photos on Flickr.
At the same meeting, Clinical Assistant Professor Ruth Conn, RDH, MSDH, won the Procter and Gamble/TDHA Teaching Excellence Award, and Assistant Professor Khairunisa Hashmani, RDH, MA, won the Advanced Degree Scholarship.
Three other UTHealth Houston students won scholarships, including:
Meena Joseph, BJ Long Memorial Scholarship;
Brooklyn Santamaria, the Nicole Eusebio Memorial Service Scholarship;
Heaven Fogle, Carus Dental Scholarship.
Their classmates, Jorge Vega and Tiffany Recio, were named TDHA delegate and alternate TDHA delegate, respectively.
The TDHA Annual Meeting always includes a dental fashion show featuring styles made entirely from dental materials. The Houston team won third place for attire designed by Cheyanne Schull and Alexis Gray and Aliona Matura, who sewed the makeshift garments with dental floss.
TDHA is an organization of licensed dental hygienists volunteers whose main purpose is to serve the people of Texas with quality dental health services. The focus is primarily on prevention of oral disease and the maintenance of good oral health.