Practice consulting team offers real-world advice
Published: January 16, 2019 by Rhonda Whitmeyer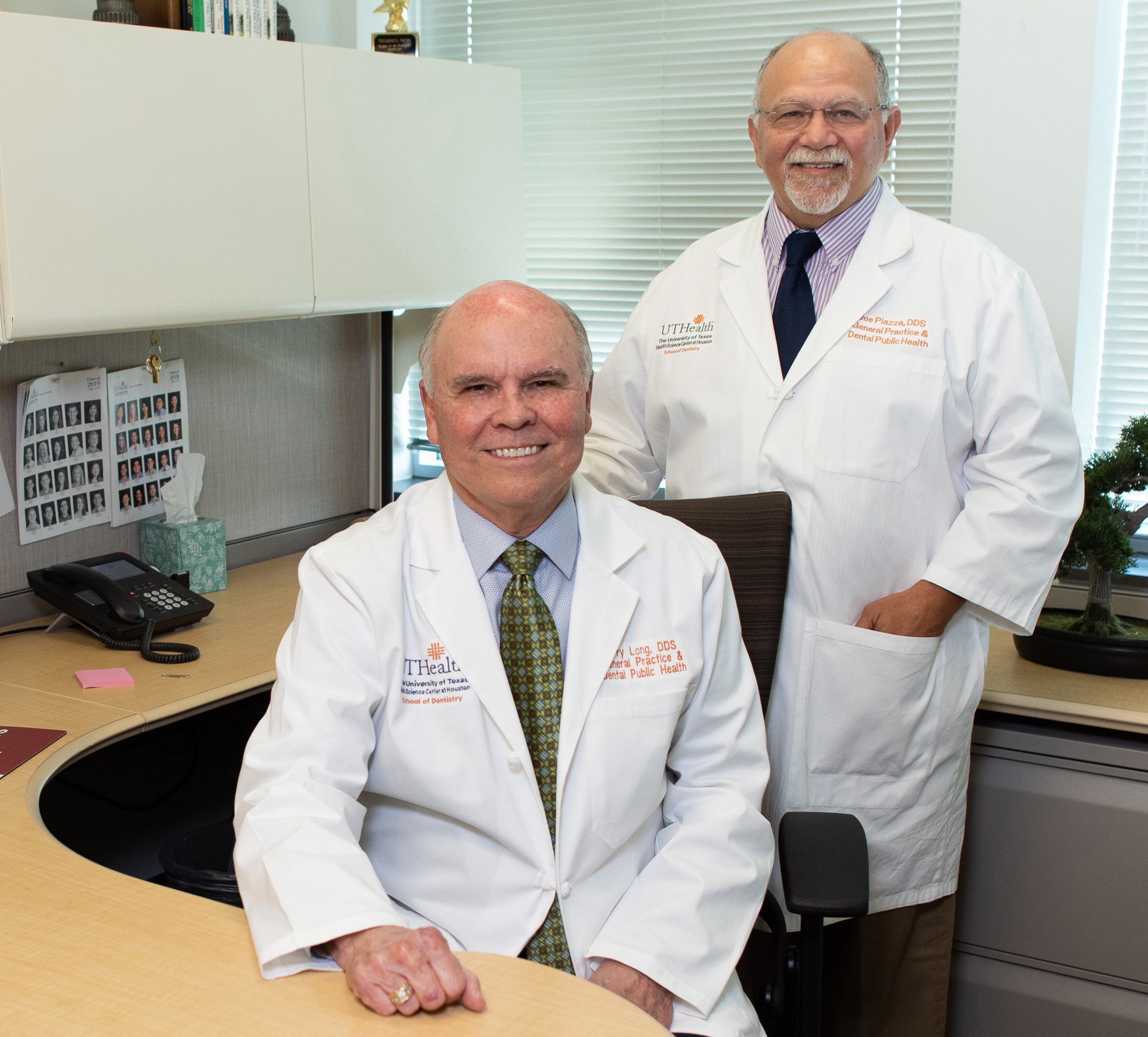 The PACE Center at UTHealth School of Dentistry has reorganized the professional resources component of its services under new leadership and a new name.
The Practice Consulting Team is now led by S. Jerry Long, DDS, and Joe Piazza, DDS, alumni faculty members who each have decades of firsthand experience in every aspect of dental practice. The team also has affiliated dentists to call on as needed.
The Practice Consulting Team connects with dental and dental hygiene students in a variety of ways: by appointment with individuals, through small groups at "Power Hour" question-and-answer sessions, with an entire class, and at new student orientation.
Among the most popular services are mock employment interviews and review of contracts for employment, associate agreements, or partnerships. The services are available free to all students and alumni for up to three years after graduation. (The PACE Center's Practice Consulting Team replaced the Professional Resource Center that some recent graduates may remember).
"We don't give legal advice," Long stressed. "Our advice is based on experience we've gained in private practice. These are mentor-mentee conversations."
Questions they advise students to look for with employers include:
Will you be an employee or independent contractor?
Is the work schedule clearly defined?
Does the contract protect the doctor/patient relationship?
If compensation is by the hour, are both hourly rate and minimum number of hours specified?
Does the contract have an "out" clause?
Will you be paid for services rendered while you were under contract, but collected after you leave?
Does the contract have a restrictive covenant (non-compete clause)? If yes, are the time and distance requirements appropriate, given the practice's location?
Some perks of employment can come with pitfalls, Long noted. Employer-paid professional liability insurance sounds great, but can mean trouble if the coverage stops when you leave the job, particularly if any claims were made.
Piazza noted that different practice models have differing philosophies of practice, so part of evaluating an offer is determining whether it will be a good fit for the individual.
"We try to honor and follow the Dental Practice Act," he said.
For more information, visit go.uth.edu/PACE or contact PACE@uth.tmc.edu, or 713-486-4028.