Houston's Mercedes-Benz dealers team up with UTHealth
Published: November 16, 2018 by Rhonda Whitmeyer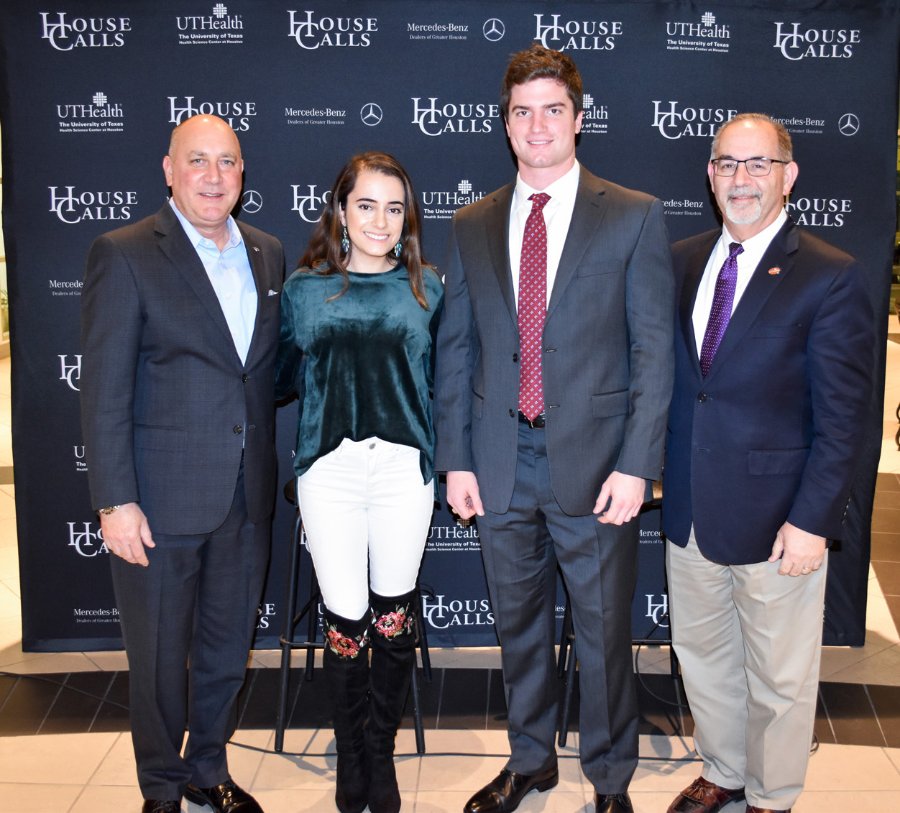 A partnership between Mercedes-Benz Dealers of Greater Houston and UTHealth to enhance health science education and community awareness in the Houston area has led to scholarships for students at all six UTHealth schools, plus "House Calls"– a series of live-streamed health education events for the public.
Michael B. Andrews and Lucia Karam, first-year students at UTHealth Houston School of Dentistry, each received $5,000 scholarships in November from Mercedes-Benz of Clear Lake.
In addition, each Mercedes-Benz dealership has hosted a House Calls event with UTHealth experts presenting the latest information on a variety of health topics. The events were live-streamed on ABC-13 digital platforms and included interactive Q&A sessions with the public.
Mercedes-Benz Dealers of Greater Houston was also the presenting sponsor of UTHealth's 2018 Constellation Gala.