Dr. Johnson creates fund to support academic excellence, pediatric dentistry research
Published: May 09, 2018 by Rhonda Whitmeyer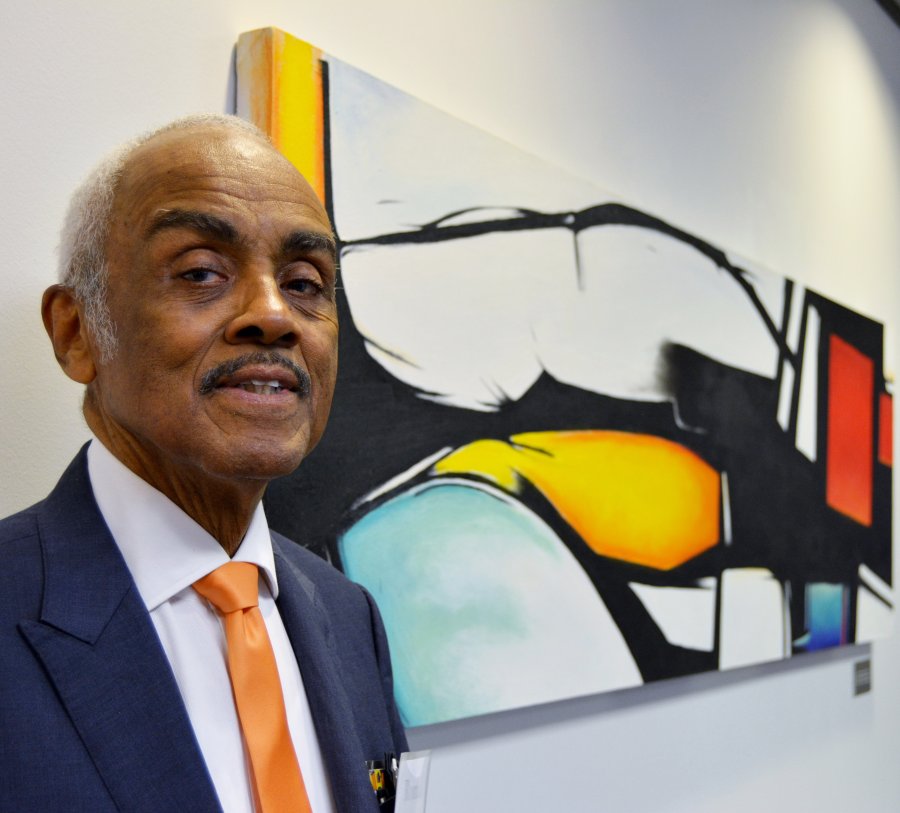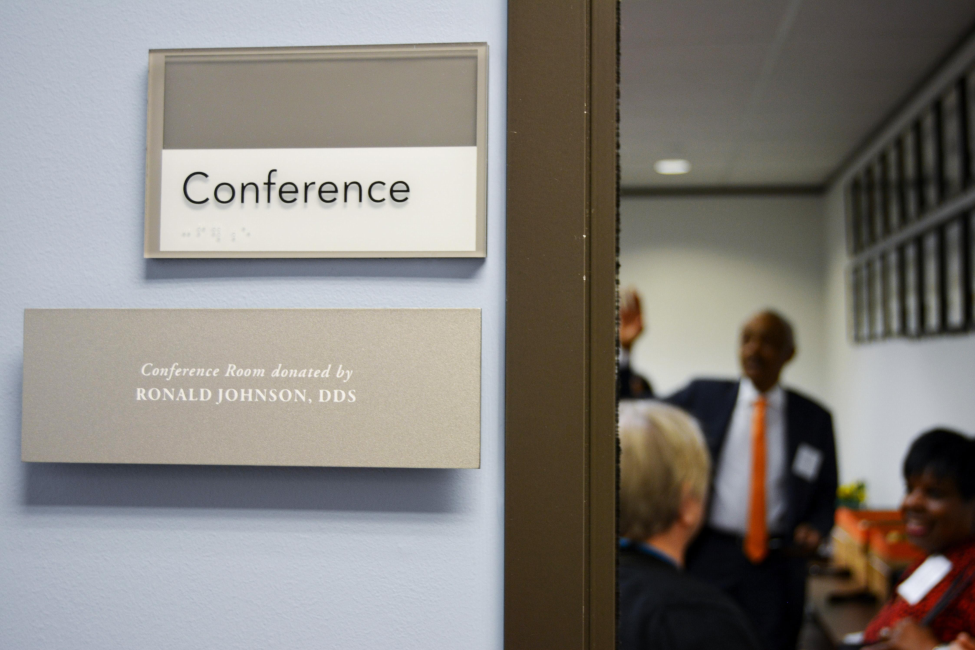 A gift of $100,000 from Dr. Ronald Johnson, professor and former dean of UTHealth School of Dentistry at Houston, has been matched by the UTHealth Game Changers Initiative to establish "The Ronald Johnson, DDS Research and Academic Excellence Impact Fund." The endowment will support the Advanced Education in Pediatric Dentistry Residency Program.
The university hosted a reception for Johnson in April at the school's recently remodeled postgraduate pediatric dentistry clinic in Houston Medical Center Plaza.
Department Chair Gary Badger, DDS, MS, formally thanked Johnson for the endowment and revealed that the clinic's conference room has been named in Johnson's honor. It will be known formally as, "The Ronald Johnson, DDS Conference Room," or in casual reference as "The Johnson Conference Room."
A highlight of the reception was the unveiling of a original painting titled, "Advanced Academic Training" and dedicated to the donor's mother, Jane Johnson. The art will grace a wall in the conference room.