UTHealth pledges to #MaintainTheMask
Published: January 15, 2021 by Sarah Kaddour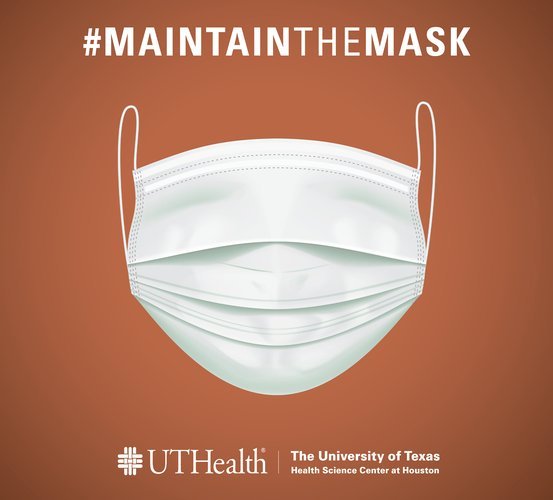 Masking, physical distancing, handwashing, and other measures will remain critical as rolling vaccinations occur and the medical community continues to learn more about the longevity and effectiveness of the immunization efforts.
To encourage health and safety for all, UTHealth has launched the #MaintainTheMask campaign and is seeking masked selfies across our campuses showing how our #ManyFacesOfUTHealth are doing their part to slow the spread of COVID-19.
Three participants will be chosen to receive wellness-focused UTHealth prizes.
How you can participate:
Your mask helps protect you and those around you. Pledge with UTHealth to #MaintainTheMask.
Be sure to use the hashtags #MaintainTheMask and #ManyFacesOfUTHealth.