Explore UTSD Day held virtually for aspiring students
Published: March 09, 2021 by Kyle Rogers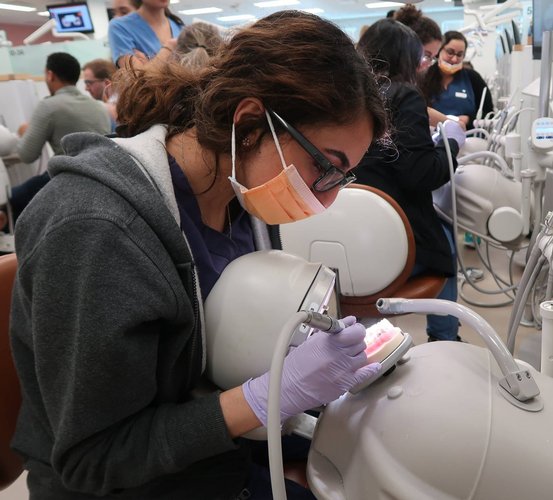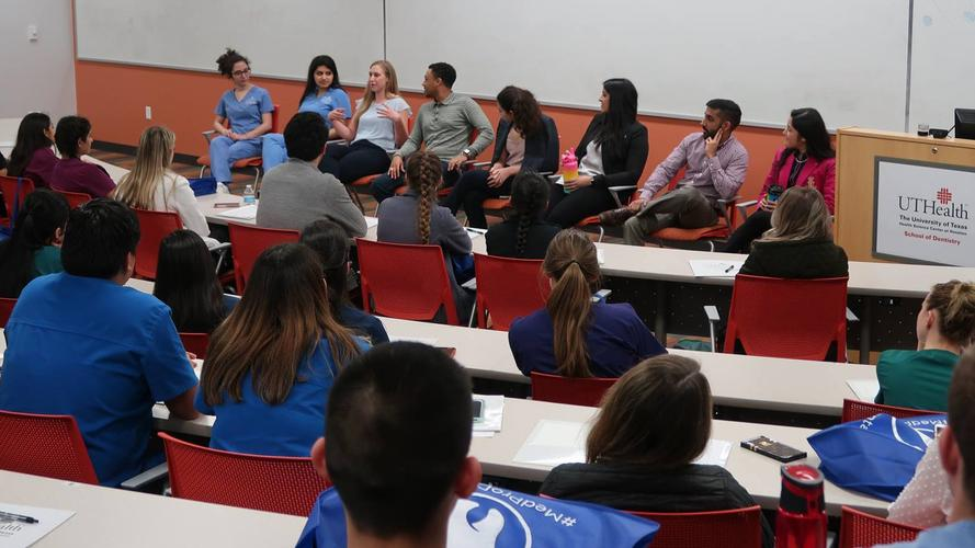 Adolescents or young adults are often asked, "What's next?" To help aspiring students interested in becoming dentists or dental hygienists, UTHealth School of Dentistry at Houston held its annual Explore UTSD Day in March.
Normally, the day would see in-person presentations and hands-on activities. However, due to the on-going COVID-19 pandemic, the showcase event was adapted for an interactive, virtual delivery.
Taking place March 6, 77 students (65 pre-dental, 12 pre-hygiene) tuned in via Cisco Webex to explore, discover, and experience life at the dental school. The online event was hosted by UTSD Houston ASDA, with assistance of officers of the dental hygiene program.
"Explore UTSD Day is put on by our students for prospective students," said Robert D. Spears, PhD, associate dean for student and academic affairs. "The goal is to showcase UTSD, as well as help those interested in attending to be better prepared for the application process."
The showcase featured a virtual tour of the UTSD campus, addresses from school administration and alumni, overview of admissions and finances, question and answer sessions with current students, as well as breakout sessions, and a fun, virtual activity. Several sessions were held jointly with pre-dental and pre-hygiene students, while others saw the groups split off to different Webex meeting for topics focused on one of the two degree programs.
Feedback from the student attendees found the presentations and breakout sessions "very informative and interactive." Additionally, students said they found the dedication of Spears and Ralph A. Cooley, DDS, assistant dean for admissions and student services, in answering "all of the questions very indicative of how much they care0 about prospective students," while the Q&A sessions with current students showed UTSD "truly has a family atmosphere to it."