New program seeks clinicians interested academic careers
Published: January 19, 2018 by Rhonda Whitmeyer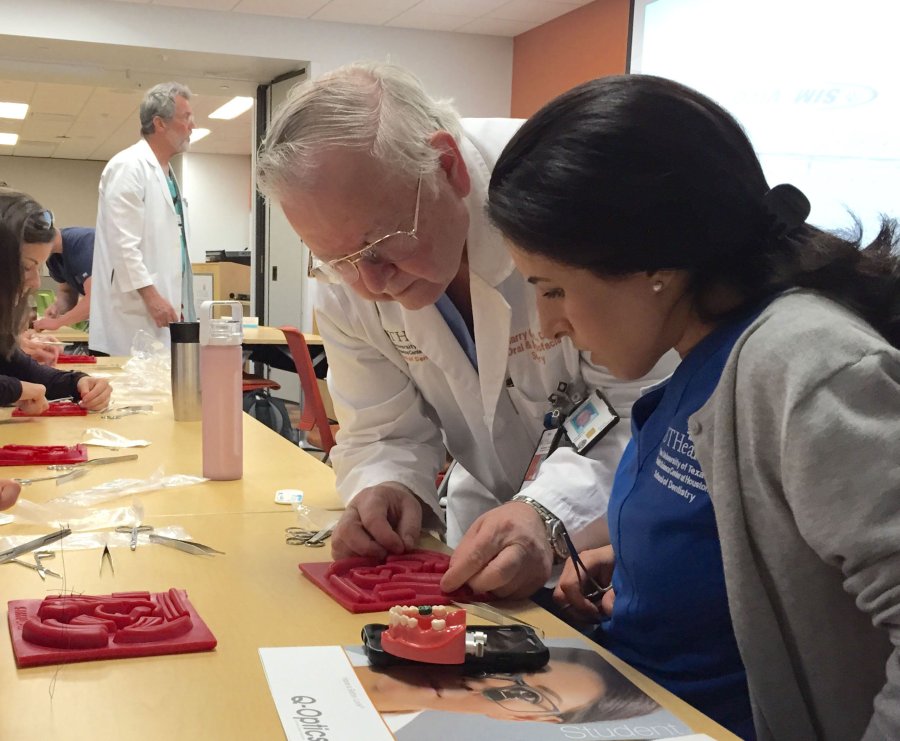 UTHealth Houston School of Dentistry is accepting applications now through Feb. 16 for the new Academic Health Careers Fellowship Program — a six-month professional development plan for dentists, dental hygienists, dental specialists and others interested in exploring academic careers.
The program begins April 20 and will meet every Friday afternoon through Sept. 21 at the school, 7500 Cambridge St. in Houston. Registration information is at Go.uth.edu/AHCFP.
Faculty mentors will guide participants as they observe teaching in the classroom, clinic, laboratory and simulation center. Educational principles and methods used in health science education will be discussed, and participants will be able to attend the faculty retreat, departmental meetings, faculty development and curriculum meetings, continuing education courses and annual endowment lectureships, such as the Generations Conference. The program culminates in a scholarly capstone project.
Tuition includes meals, parking and CDE credit for qualifying courses. For dentists, the fee is $2,500; dental hygienists, $1,250; UTSD dental volunteers, $1,500; UTSD dental hygiene volunteers, $750; health care professionals, $2,500; allied health professionals, $1,250.
The program's directors are Harold Henson, RDH, PhD, associate professor and director of UTSD's Center for Teaching and Learning, and Associate Professor Carolyn Huynh, DDS, MEd, EdD. The Academic Health Careers Fellowship is a collaborative endeavor between the Office of Professional Development and Faculty Affairs and the PACE Center at UTSD.
For more information, contact Henson at Harold.A.Henson@uth.tmc.edu.