Cain is chair-elect of AAMC Group on Faculty Affairs
Published: May 20, 2020 by Rhonda Whitmeyer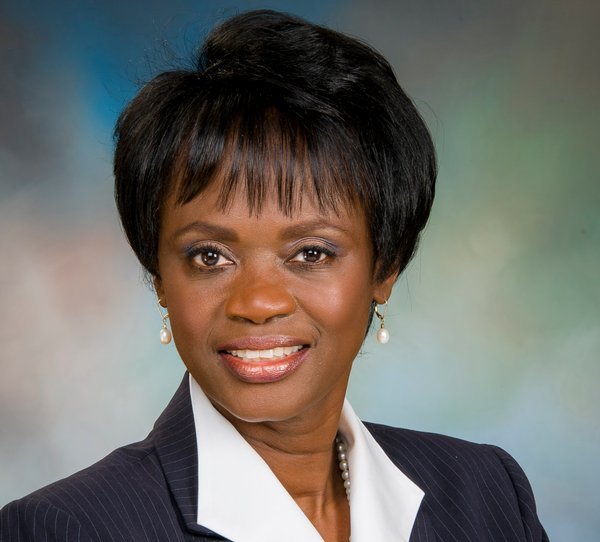 The Association of American Medical Colleges has announced Lisa D. Cain, PhD, of The University of Texas Health Science Center at Houston (UTHealth) as the new chair-elect of the AAMC Group on Faculty Affairs for the 2020-2026 term.
Cain is associate dean for professional development and faculty affairs and a professor in the Department of Diagnostic and Biomedical Sciences at UTHealth School of Dentistry. She is also an adjunct professor in the Department of Neurobiology and Anatomy at McGovern Medical School, where she is a Group on Faculty Affairs representative.
"We often talk about the right person at the right time for an organization, and Dr. Cain has certainly been all of that and more for the School of Dentistry, UTHealth and now the AAMC," said John Valenza, DDS, dean of the School of Dentistry. "I know she will be a difference-maker for their organization and faculty, just as she has been for us."
At the university level, Cain is a member of the UTHealth Executive Compliance Committee and a co-director of the Health Educators Fellowship Program, which includes faculty members from all six UTHealth Schools.
"Dr. Cain brings an unparalleled level of enthusiasm, dedication and energy to everything she does," said Kevin Morano, PhD, associate vice president for Faculty Affairs and Development for UTHealth. "We are extremely fortunate to have her representing both the School of Dentistry and McGovern Medical School in this important national leadership role."
Cain was recruited to UTHealth and the School of Dentistry in 2017 by Valenza after 25 years at UT Medical Branch in Galveston, where she was an associate professor in the Department of Neuroscience and Cell Biology, director of the Medical School Enrichment Programs, and assistant dean for faculty affairs and professional development. Due to her work in medical and graduate education, she received a Regents Outstanding Teaching Award from UT System in 2015, along with the title of "Distinguished Teaching Professor."
Over the years, her work in faculty affairs and professional development has included chairing the UTMB Faculty Senate, a Faculty Development Council, and co-chairing the Health Affairs Committee of the UT System Faculty Affairs Council. She has been a principal investigator for a Health Resources and Services Administration Faculty Loan Repayment Grant, and she has expertise with issues related to appointment, promotion and tenure, as well as annual faculty and chair evaluations. She is dedicated to diversity and inclusion.
At the School of Dentistry, Cain helped develop the successful Academic Health Careers Fellowship Program.
She organized the Texas Consortium for Faculty Success in 2016, bringing 14 Texas health science institutions and approximately 28 faculty affairs/faculty development administrators together. Currently, she co-chairs the Leadership Component of the American Dental Education Association's Women in Leadership Special Interest Group.
Cain is a certified executive leadership coach and is widely known as an educational consultant at the national and international levels. Additionally, she is an artist who brings her love for art and the humanities into the educational arena.
A native of Canton, Mississippi, she holds a bachelor's degree in biology from the Honors College at Jackson State University. She earned a PhD in anatomy from the University of Mississippi Medical Center and completed a postdoctoral fellowship in neuroscience research at the Center for Advanced Biotechnology and Medicine at Robert Wood Johnson Medical School in New Jersey. Cain is also a graduate of the UTMB Scholars in Education Program.
The AAMC is a not-for-profit association dedicated to transforming health care through innovative medical education, cutting-edge patient care, and groundbreaking medical research. Member institutions include 172 U.S. and Canadian medical schools, over 80 faculty and academic societies, and more than 400 teaching hospitals and health systems, including Veterans Affairs medical centers.