Hecht named Fellow of American Association for the Advancement of Science
Published: December 07, 2018 by Rhonda Whitmeyer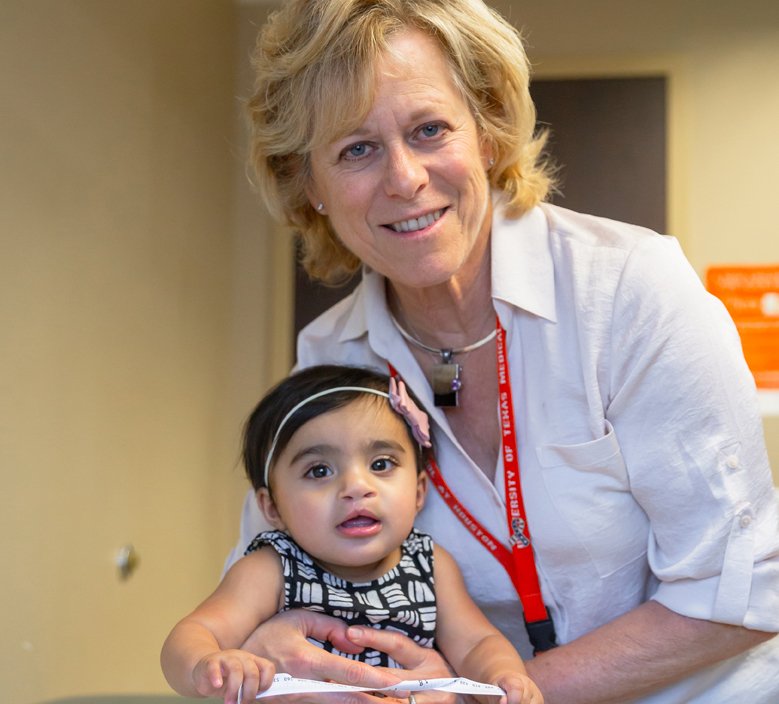 The American Association for the Advancement of Science has bestowed the lifetime honor of "elected Fellow" to medical geneticist Jacqueline T. Hecht, PhD, of The University of Texas Health Science Center at Houston (UTHealth). She is one of 416 members recognized this year for extraordinary achievements in advancing science.
As a board-certified medical geneticist, Hecht has extensive clinical expertise with common birth defects and gene discovery studies in complex birth defects, including nonsyndromic cleft lip and palate, nonsyndromic clubfoot and single-gene disorders such as pseudoachondroplasia, a dwarfing condition.
The AAAS has honored her in the category of Medical Sciences "for outstanding research contributions to understanding of the genetic causes of musculoskeletal and craniofacial disorders, and for educational and service contributions to genetic counseling."
Hecht holds faculty positions at two UTHealth schools and is an alumna of a third. At UTHealth School of Dentistry, she is associate dean for research, director of the Center for Craniofacial Research, and distinguished teaching professor in the Department of Oral and Maxillofacial Surgery. At McGovern Medical School, she is a professor and vice chair for research in the Department of Pediatrics, where she holds the Leah L. Lewis Distinguished Chair and serves as division head of the Pediatric Research Center.
Hecht earned a doctorate in epidemiology at UTHealth School of Public Health at Houston. She also holds a master of science degree in human genetics and genetic counseling from the University of Colorado Health Sciences Center in Denver, and bachelor's degree from New York University Washington Square College in New York.
Recognizing leading scientists as Fellows is an annual tradition for AAAS that began in 1874. Since then, AAAS has honored distinguished scientists such as astronomer Maria Mitchell, elected a Fellow in 1875; inventor Thomas Edison (1878); chemist Linus Pauling (1939); and computer scientist Grace Hopper (1963). Four of the 2018 Nobel Prize laureates – James Allison, Arthur Ashkin, Frances Arnold and George Smith – are AAAS-elected Fellows. The full list of 2018 Fellows was published in the Nov. 30 edition Science.
Hecht and the other new Fellows will be recognized at the 2019 AAAS Annual Meeting in Washington, D.C. During a Fellows Forum on Feb. 16, they will be presented with an official certificate and the AAAS Fellows' rosette pin in gold and blue – colors that represent the fields of science and engineering, respectively.