Important information about masking during the COVID-19 pandemic
Published: May 21, 2020 by UTHealth Staff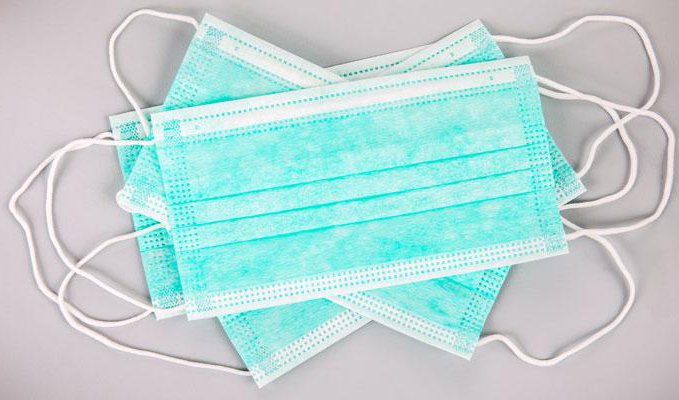 For the safety of our community and in alignment with current guidelines from the Centers for Disease Control and Prevention (CDC), universal masking remains in effect at UTHealth School of Dentistry.
Individuals who are returning to campus and do not provide clinical care are encouraged to bring their own cloth masks for use in nonclinical settings. If you do not have a cloth mask when working on campus, one will be provided to you during the screening process at the main entrance to the school.
For more information, please see the frequently asked questions below, or call 713-486-4000, or UTHealth Environmental Health and Safety at 713-500-8100.
Why is this recommendation in place?
The CDC guidance on masking, especially in areas of significant COVID-19 transmission, recommends wearing cloth face coverings in public settings where other social distancing measures are difficult to maintain (e.g., grocery stores, pharmacies, restrooms), especially in areas of significant community-based transmission. Information about universal masking can be found on the CDC website.
Why is it important to wear a mask?
Surgical masks and cloth masks are not considered respiratory protection for the wearer, but when you wear a mask you are less likely to spread an infection, especially before you have symptoms. The mask also helps keep you from touching your nose or mouth, which is one way the virus enters the body. Since COVID-19 may be transmitted while individuals are asymptomatic, wearing a cloth mask or surgical mask is another measure to help reduce the opportunity for community transmission.
N95 respirators are considered to be respiratory protection and are designed to protect the wearer by filtering airborne particulates at 95% efficiency or greater. The CDC currently recommends that N95s be worn by health care workers at high risk of exposure to aerosol-generating procedures while performing patient care, but not for the general public as part of the masking guidance.
Where do I obtain a mask?
Cloth masks are available during the entrance screening process. Although anyone entering the building can obtain a cloth mask for use, we encourage you bring your own.
Surgical masks are being provided at each clinical building, including the School of Dentistry, UT Professional Building, and UTHealth Harris County Psychiatric Center, during the entrance screening process.
How do we obtain more masks if we run low?
Procurement has obtained supplies of surgical and cloth masks for distribution to clinical and nonclinical buildings. Contact Procurement Services for more information.
Do I have to wear a mask in all locations within our buildings?
Universal masking is recommended for anyone in clinical buildings and those involved in direct patient care.
We encourage the use of face masks while in common areas, and in shared spaces where effective social distancing – remaining 6 feet apart – could be challenging (e.g., main lobbies, elevators, hallways, common spaces).
Do I have to wear a mask while alone in my office?
No, you do not have to wear a mask if you are alone in an office or cubicle space and there is no risk of being unable to maintain social distancing.
Are surgical masks, cloth masks, and other homemade masks acceptable?
Surgical masks are acceptable and are being supplied in clinical settings.
Cloth masks and homemade masks are acceptable in nonclinical settings. Cloth masks are being supplied, but you are encouraged to wear your own. Cloth masks help to reduce demand on surgical mask supplies for patient care.
What are some general tips for wearing a mask?
Wear the mask properly over your nose and extending over your chin to provide full coverage of your nose and mouth.
Wear the mask continuously when in public places and where social distancing of 6 feet or more may be difficult to maintain.
Avoid taking it off and putting it on in public places.
Avoid touching the outside of the mask while wearing it or removing it. Always assume there is contamination on the outside surface of the mask.
In general, it is best to handle the mask by the ear loops to put the mask on and take it off. The CDC has additional information on cloth face coverings online.
How long can I wear my mask?
Surgical masks: In general, it is recommended each individual consider wearing one surgical mask for an entire work day, if possible, to help conserve limited supplies. Understandably, surgical masks may become saturated by talking and breathing throughout the day, so use your best judgment and replace your mask if necessary.
Cloth masks: Cloth masks are reusable and should be laundered when they become soiled. Launder your cloth mask just like any clothing in your home, or you can simply wash your cloth mask by hand with soap and warm water.
Can I disinfect my surgical mask for reuse?
Disinfecting surgical masks for reuse is not recommended. If a surgical mask becomes soiled, it should be discarded and replaced with a new one. For more information about the CDC's guidelines for health care professionals, visit the CDC website. For more on the use of cloth face coverings, visit UTHealth News.