Employee longevity recognized at STAR Awards 2022
Published: March 03, 2023 by Kyle Rogers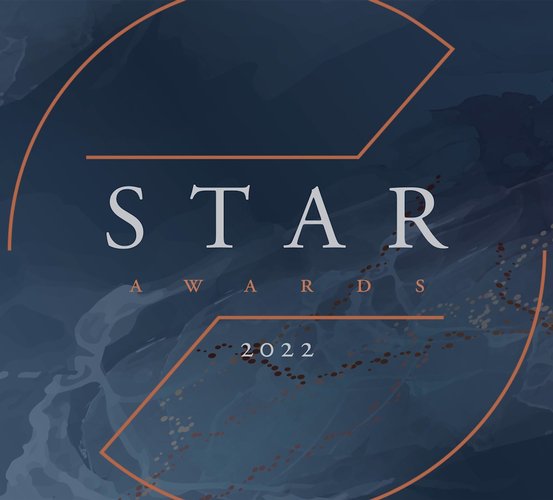 The School of Dentistry and UTHealth Houston celebrated the longevity of employees who reached years of service milestones at the university during the annual STAR Awards.
UTHealth Houston relies on the dedication, knowledge, and expertise of its employees to continue to further advancements in the university's key mission areas of education, research, and health care.
"If people are truly the heart of any organization, then this university has a heart the size of Texas," said Eric Fernette, vice president and chief human resources officer. "UTHealth Houston's impact pulses through the city as a leader in education, research, and patient care in Texas and beyond. This year, UTHealth Houston was honored as a top workplace in Texas by Forbes, and we are thrilled to thank the individuals who make UTHealth Houston a recognized leader in its mission to solve the greatest health challenges of our time."
Beginning five years into their time at UTHealth Houston, employees receive STAR Awards on each fifth anniversary. For the 2021-22 fiscal year, more than 1,000 UTHealth Houston employees received awards for their services.
The School of Dentistry's most experienced awardees for the 2022 class are Larry D. Mayer, DDS, MS, associate professor in the Department of Orthodontics; and H. Philip Pierpont, DDS, professor in the Department of Restorative Dentistry and Prosthodontics. Mayer and Pierpont each celebrated their 45th year at the School of Dentistry in 2022.
Pierpont said his colleagues have been impactful to him during his 45 years at the dental school.
"The [School of Dentistry] has been a great family: colleagues, staff, and students," he said. "They say the day you find a job you like is the last day you have to work, and I haven't 'worked' in 45 years. It's been a blessing."
Additionally, Brian Schnupp, senior multimedia specialist in the Office of Technology Services and Informatics, reached his 40th year of service with the dental school.
Seven School of Dentistry employees were recognized for 35 years of service, including Dean John A. Valenza, DDS, in the Department of General Practice and Dental Public Health; Mark E. Wong, DDS, chair, and Harry Gilbert, DDS, clinical professor in the Bernard and Gloria Pepper Katz Department of Oral and Maxillofacial Surgery; Amy Ridall, DDS, MS, PhD, assistant professor, and Magda S. Eldiwany, DDS, MS, clinical professor in the Department of Restorative Dentistry and Prosthodontics; Augustus "Gerald" Bellot, research coordinator II in the Office of Research; and Anita Rodriguez, educational programs coordinator II in the Department of Diagnostic and Biomedical Sciences.
Eldiwany said she enjoys combining patient care and teaching in training the next generation of dentists.
"I enjoy teaching my students," she said. "It's nice to see them grow from their first year to graduation, and it's the way we change peoples' lives and smiles — the job is very rewarding."
Employees celebrating 25-50 years of service with UTHealth Houston were invited to a celebration of their service on March 1. Twenty-five-year awardees received a gift at the celebration, while 30-50-year awardees were emailed a link to a platform where they could choose their gift. Awardees with 5-15 years of service were mailed a gift, while 20-year awardees were asked to pick up their gifts in Human Resources.
In total, 69 employees from the School of Dentistry were recognized among more than 1,000 STAR Award recipients. For a full list of 2022 awardees, visit Inside.uth.edu (credentials required).
To be honored as a STAR Awardee, an employee's milestone work anniversary must be before Dec. 31 of the previous year. STAR Award recipients for 2022 celebrated their milestone work anniversary between Jan. 1, 2022, and Dec. 31, 2022.